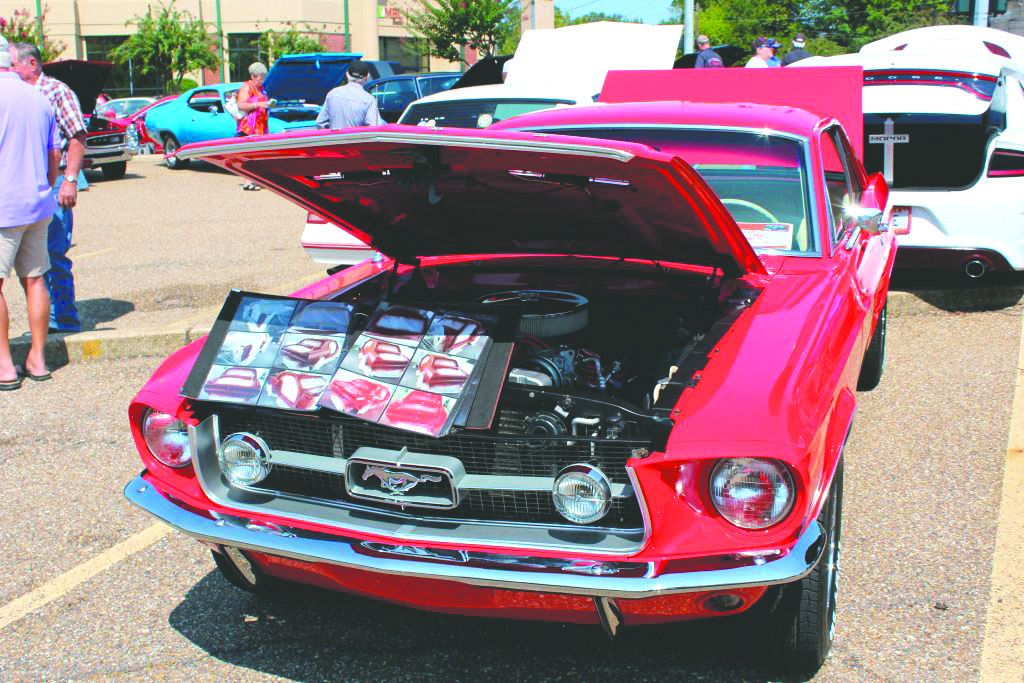 Vintage car show to return following steak cook-off
As summer gradually fades into fall this year, a tandem of events in downtown Minden are in the works to make locals feel like they are still on vacation.
The Vintage Car Club of Minden is holding its 11th annual Car Show and Shine Sept. 8, and this time they are partnering with Minden Main Street and its inaugural Steak Cook-Off to provide a full weekend of family fun.
With the cook-off taking place Friday evening, Sept. 7, Vintage Car Club member Larry Gipson said the back-to-back events will be able to benefit from one another.
"With the steak cook-off in conjunction with the car show, I think it'll bring some extra traffic into town," he said. "We may even have some participants who are going to show their cars on Saturday and may come in for the event Friday as well."
The car show will take place at the Minden Civic Center parking lot, with free registration running from 7 a.m. to 10 a.m. Saturday morning. The event runs until 2 p.m. and will include food vendors, a poker run, live music provided by DJ Parker, and a performance of the Star-Spangled Banner by local artist Angela Willis.
Of course, all other features fall secondary to the automobiles. It is an open car show, meaning all makes, years, and models are accepted. Categories include antique, sport, muscle, Corvettes, Mustangs, Mopars, imports, street rods, trucks, Jeeps, rat rods, tractors, Harley Davidsons, crotch rockets, all other motorcycles, trikes, and off-road vehicles. A total of 42 classes of cars are included.
Gipson said they expect between 180 and 200 entries. Awards will be presented at 2 p.m.
"It's a family event," he said. "We'll have good food, good fellowship, a big crowd, and of course the cars."
As previously reported, the Main Street Steak Cook-Off will take place on Pearl Street from 5 p.m. to 9 p.m. Friday, Sept. 7. It will feature over $2,600 in payouts, up to 30 cook teams, steak dinners for attendees who buy tickets, live music, and a raffle.