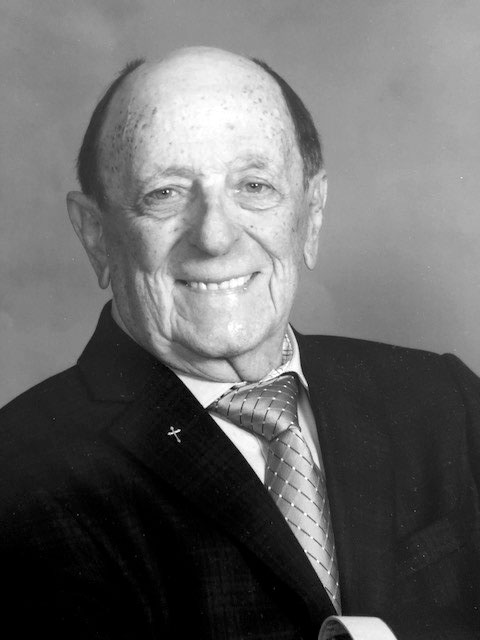 Dr. Mervin Patrick Ardoin, 89, passed away peacefully on Wednesday, August 22, 2018, in Shreveport, LA. He was born June 6, 1929 to the late Laurice Veillon Ardoin and the late Leo Charles Ardoin.
Mervin was a native of Eunice, LA, where he attended St. Edmund's School. He completed high school at the Catholic Seminary in Covington, LA. He received his premed education at LSU Baton Rouge, LA. He received his DDS at Loyola University where he was named to the Blue Key Honorary Society graduating in 1953. He was then commissioned as a 2nd Leutinant in the US Air Force serving in England for four years. Upon returning to Eunice, he practiced dentistry for many years before moving to Minden, LA where he continued to practice until he retired.
He is survived by his children Cappie Wood (Mike Wood), Patrick Ardoin (Candy Ardoin), Monica Stevens (David Stevens) & Blaine Ardoin (Simone Ardoin), Dana Powell (Hunt Powell) and Robin Drury. He was preceded in death by his grandson Colby Smith and son-in-law, Jason Drury.
He is also survived by his siblings JoAnn A. Amy, Gilda A. Little and Leo Charles Ardoin (Nan Ardoin).
He is also survived by 13 grandchildren & 8 great grands and many nieces and nephews.
He was an active member of St. Paul's Catholic Church. He is also in the Minden Lions Club and was the 2006 Captain of Krewe des Ambassadeurs. He loved his family more than they will ever know and he loved cooking his wonderful Cajun dishes for them.
Services will be held at St. Paul's Catholic Church with visitation at 9:30 and a mass at 11:00 with interment following at Gardens of Memory.
Pallbearers will be; Jonathan Cart, Phil Amy, Barry Chandler, Clint Powell, Mike Dubuc, and Kerry Easley.
In lieu of flower please make donations to St. Paul's Catholic Church, P O Box 799, Minden, LA 71058.
Rose-Neath Funeral Home
211 Murrell Street
Minden, Louisiana 71055
(318) 377-3412