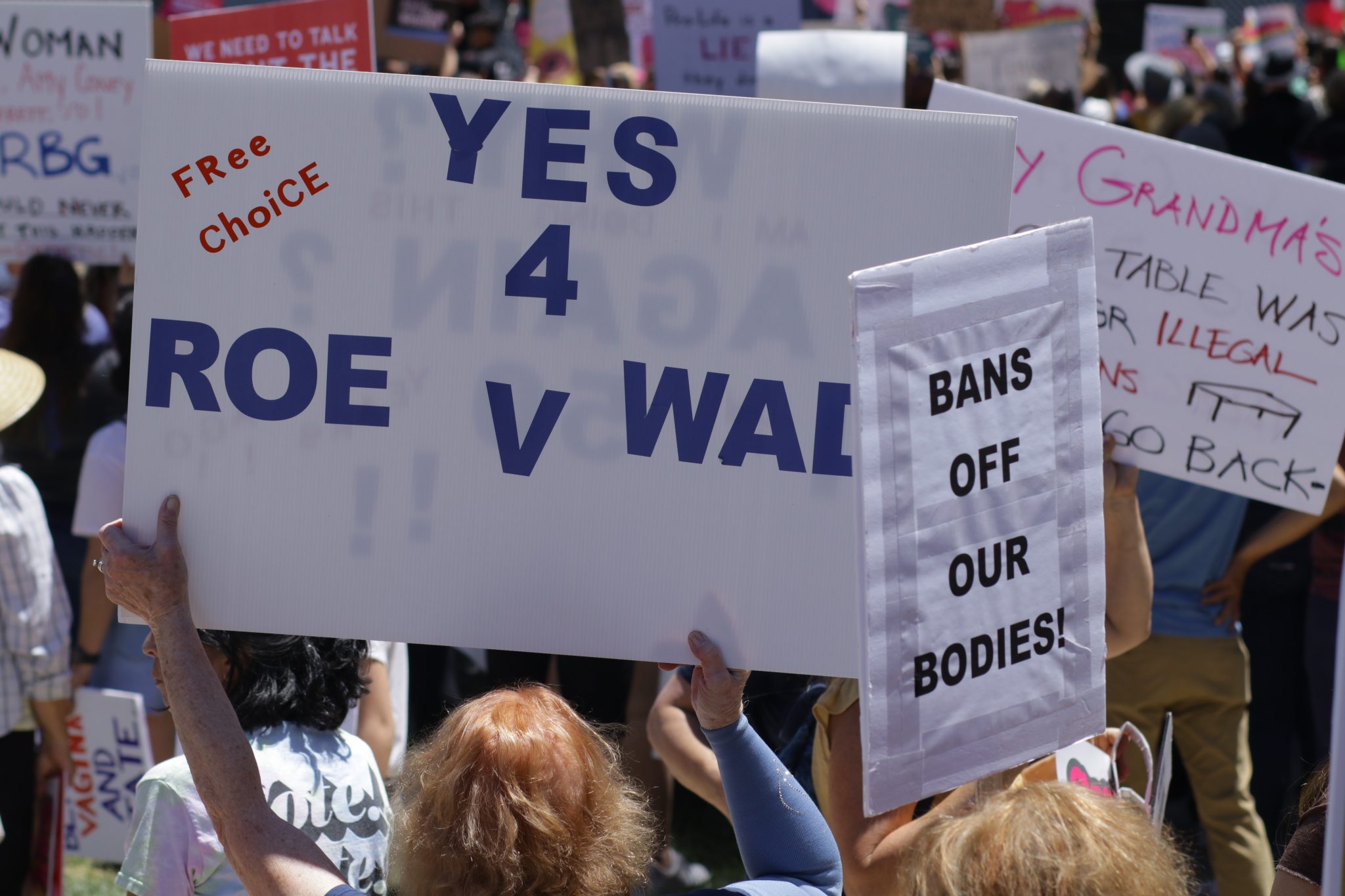 Resolution follows nationwide wave of violence, vandalism, and intimidation by abortion activists in 2022
WASHINGTON, January 10, 2023 — More than 100 Republican Members of Congress led by House Republican Conference Vice Chairman Mike Johnson (LA-04) introduced a congressional resolution condemning the nationwide wave of violence, property damage, threats, trespassing, and intimidation against pro-life organizations in 2022 by pro-abortion activists in the wake of the Supreme Court opinion overturning Roe v. Wade.
"The Supreme Court opinion re-establishing the authority of individual states to prohibit the killing of unborn children sent the Democrat Party and other radical pro-abortion activists off the deep end in 2022," Johnson said. "Since there has been so little accountability for the leaked draft opinion and ensuing violence and intimidation against pro-lifers, we are introducing this resolution to make the position of Congress crystal clear: violence, property damage, threats, and intimidation tactics must be condemned, and these clear violations of federal and state laws must be prosecuted."
"America's pregnancy centers, pro-life organizations, and faith communities are under unprecedented attack in the Dobbs era. Yet Democrat leaders remain silent on pro-abortion violence – or worse, ratchet up their rhetoric while pushing for abortion on demand until birth," said Hon. Marilyn Musgrave, SBA Pro-Life America's vice president of government affairs. "Nearly 3,000 pregnancy centers nationwide outnumber abortion facilities and provide millions of women and families each year with loving support and critical resources, throughout pregnancy and beyond. Courageously, they are undeterred in their mission to save lives and aid our neighbors of every race, creed and socioeconomic status. We thank Congressman Johnson and his colleagues for recognizing the sanctity of each and every human life, and we urge the whole House to stand with our heroes serving women, children and families."
"Pro-Life Pregnancy Resource Centers are crucial to helping pregnant women in need across this country," said Catherine Glenn Foster, President & CEO, Americans United for Life. "There are more than 2,700 pro-life pregnancy centers, which is part of the vast network of community-based health clinics that outnumber Planned Parenthood 14 to 1. Over the past year, over 100 of these centers have been violently attacked. These attacks not only impede their vital work, but also threaten pregnant moms in their most vulnerable time of need. We are thankful to Rep. Mike Johnson for introducing this important piece of legislation and to all the cosponsors. We look forward to seeing the House pass this Resolution."
"National Right to Life thanks Rep. Johnson and the dozens of cosponsors for their work on this important resolution," said Carol Tobias, President, National Right to Life. "The Biden Administration has systematically failed to respond to numerous attacks on pregnancy care centers, pro-life groups, and churches in response to the Dobbs Court decision. We thank Rep. Johnson and his colleagues for not only recognizing the sanctity of life, but also for their efforts speaking up for these groups who play an essential role supporting pregnant women and families."
"Pregnancy centers provide material assistance for expecting families and create a culture life," said Penny Nance, CEO and President of Concerned Women for America Legislative Action Committee, the nation's largest women's policy organization. "Rep. Mike Johnson's bill calls out the injustice committed against these centers by radical, pro-abortion activists. These centers offer free pregnancy testing, screening for sexually transmitted diseases, ultrasounds, counseling, and most of all, consolation for expectant mothers and fathers of all backgrounds that they are not alone in the care and love for their new baby. Thank you, Rep. Johnson, for bringing attention to these centers' life-giving work and justice for the crimes committed against them."
"This past year, we witnessed attack after attack on pro-life organizations, including our state policy ally Wisconsin Family Action, and churches across the country," said Craig DeRoche, President and CEO, Family Policy Alliance. "Day in and day out, pro-life centers serve countless women, children and their families. Their mission is to provide love, truth and resources — and that mission must be amplified, not silenced. Family Policy Alliance commends Congressman Mike Johnson for his resolution recognizing these brave centers and calling on the Administration to put a stop to these violent and senseless attacks."
"When the Supreme Court's draft decision in Dobbs v. Jackson Women's Health Organization was leaked in May, there was an outpouring of hostility against pregnancy resource centers, and a nationwide spike in graffiti incidents against churches with pro-abortion messages and protests that interrupted church services," said Arielle Del Turco, Assistant Director of the Center for Religious Liberty, Family Research Council. "As our recent report found, among the over 400 attacks in the last five years, there were at least 57 pro-abortion acts of hostility against churches that occurred from January to September of 2022. It is truly a dangerous sign for our culture when activists take their anger over a Supreme Court decision out on churches, pro-life pregnancy resource centers and facilities that tirelessly serve women and their babies, and organizations that stand up for the dignity of the unborn. This resolution sends an important signal of condemnation against these destructive attacks intended to discourage the free exercise of religion and intimidate the millions of Americans who believe in the sanctity of life."
"For decades, thousands of pro-life churches, pregnancy centers, and institutions have faithfully served women facing unexpected pregnancies," said Herbert M. Newell IV, President and Executive Director, Lifeline Children's Services. "These groups and individuals are on the frontlines of meeting the physical, emotional, and spiritual needs of women in their communities. Lifeline's own ministry was started over forty years ago as a pregnancy counseling ministry, meeting women where they are, and providing life-saving options. Women should not have to fear violence or intimidation when seeking care and support. In this post-Roe world, our nation should be prioritizing holistically caring for women, children, and families, and we should collectively condemn these violent attacks."
The resolution is scheduled for a vote in the House on Wednesday, January 11th.
Read the text of the resolution here.
Representatives Robert Aderholt (AL), Mark Amodei (NV), Jodey Arrington (TX), Brian Babin (TX), Don Bacon (NE), Jim Baird (IN), Troy Balderson (OH), Jim Banks (IN), Andy Barr (KY), Jack Bergman (MI), Stephanie Bice (OK), Andy Biggs (AZ), Gus Bilirakis (FL), Dan Bishop (NC), Lauren Boebert (CO), Mike Bost (IL), Vern Buchanan (FL), Ken Buck (CO), Tim Burchett (TN), Michael Burgess (TX), Kat Cammack (FL), Jerry Carl (AL), Buddy Carter (GA), Michael Cloud (TX), Andrew Clyde (GA), Rick Crawford (AR), Dan Crenshaw (TX), Jeff Duncan (SC), Neal Dunn (FL), Jake Ellzey (TX), Ron Estes (KS), Pat Fallon (TX), Randy Feenstra (IA), Drew Ferguson (GA), Brad Finstad (MN), Scott Fitzgerald (WI), Chuck Fleischmann (TN), Virginia Foxx (NC), Scott Franklin (FL), Russell Fry (SC), Russ Fulcher (ID), Matt Gaetz (FL), Bob Good (VA), Lance Gooden (TX), Marjorie Taylor Greene (GA), Glenn Grothman (WI), Michael Guest (MS), Brett Guthrie (KY), Harriet Hageman (WY), Andy Harris (MD), Diana Harshbarger (TN), Clay Higgins (LA), French Hill (AR), Erin Houchin (IN), Richard Hudson (NC), Bill Huizenga (MI), Wesley Hunt (TX), Darrell Issa (CA), Ronny Jackson (TX), Dusty Johnson (SD), John Joyce (PA), Mike Kelly (PA), David Kustoff (TN), Darin LaHood (IL), Nick Langworthy (NY), Bob Latta (OH), Jake LaTurner (KS), Debbie Lesko (AZ), Julia Letlow (LA), Blaine Leutkemeyer (MO), Nancy Mace (SC), Tracey Mann (KS), Thomas Massie (KY), Brian Mast (FL), Lisa McClain (MI), Tom McClintock (CA), Rich McCormick (GA), Patrick McHenry (NC), Dan Meuser (PA), Carol Miller (WV), Mary Miller (IL), John Moolenaar (MI), Alex Mooney (WV), Barry Moore (AL), Barry Moore (UT), Nathaniel Moran (TX), Greg Murphy (NC), Burgess Owens (UT), August Pfluger (TX), Bill Posey (FL), Guy Reschenthaler (PA), John Rose (TN), Matt Rosendale (MT), Austin Scott (GA), Chris Smith (NJ), Jason Smith (MO), Victoria Spartz (IN), Pete Stauber (MN), Elise Stefanik (NY), Greg Steube (FL), Claudia Tenney (NY), Glenn Thompson (PA), Tom Tiffany (WI), William Timmons (SC), Beth Van Duyne (TX), Ann Wagner (MO), Tim Walberg (MN), Michael Waltz (FL), Randy Weber (TX), Daniel Webster (FL), Brad Wenstrup (OH), Bruce Westerman (AR), Joe Wilson (SC), Steve Womack (AR), Rudy Yakym (IN), and Ryan Zinke (MT) joined Congressman Johnson in sponsoring the resolution.