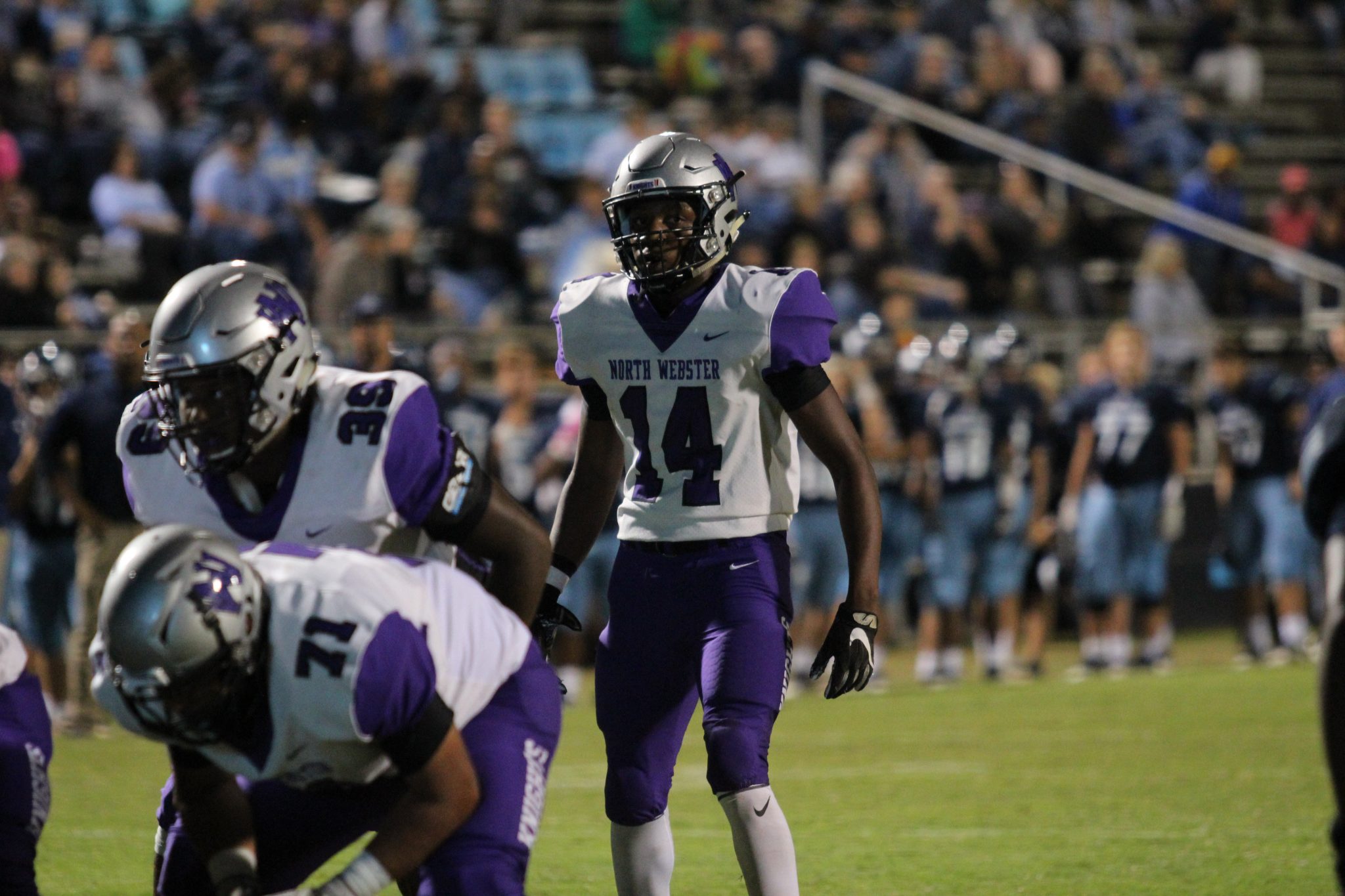 This feels like a special North Webster team.
They started the season slow after quarterback Tyrell Markray went down with a knee injury and missed the first few games.
That resulted in a loss to Haynesville and a blowout loss at North DeSoto. Haynesville finished their season 10-0, while North DeSoto is a top-10 team in 4A.
More importantly, the Knights' offense learned how to not rely so heavily on Markray in his absence.
The time that Markray missed may have been a blessing in disguise, as it made other guys step up.
Markray returned for the parish rivalry game at Minden, which North Webster won, 18-13.
That was the turning point of the season, probably for both programs. The Knights saw that they could compete with anybody when they were at full strength.
And there is the first problem: injuries.
North Webster has talent at every position. What they don't have much of is depth. The Knights have endured a number of season-ending injuries to their defensive backfield this season, forcing more skill-position players to play both sides of the ball.
It hasn't hurt them too much, though. The Knights rattled off a few big victories before falling to Logansport and Airline in the middle of the season.
From there, they haven't lost. This is a streaky team, and their red hot heading into the playoffs.
Their opponent, Albany, has the same 6-4 record as the Knights.
The difference is in strength of schedule. North Webster has played teams well above their class (Southwood, Airline, North DeSoto, Minden), while Albany has stuck mostly to lower-class teams.
Albany started off the year  playing well, but have lost four of their last five games.
They are struggling on offense, which is something North Webster should be able to take advantage of.
The Knights biggest strength is their defensive line. Led by Sam Plants, Jr., the defensive line has plugged up running games all season. They are vulnerable against the pass, but last week against a potent attack in Loyola, the Knights did a decent job of containing.
The reason I think this team is special is because of their chemistry. I saw them play against Minden in Markray's first game. That team was electrified, and the conduit was Markray.
They have explosive players in Eddie Rollen and Scottie Johnson. Either of those two can break out for a touchdown any time they touch the ball.
They have a motor and a bull in running back Lorenzo Johnson. He is able to help push the field position battle that head coach John Ware is always acutely aware of.
They have one special aspect of their team in their defensive line.
They have a smart coach in Ware. All year I've watched him out-coach opponents, whether through special teams, field position, or otherwise.
I may get in trouble for saying this, but I watched them play at Airline a few weeks ago. The Knights were drained and tired. They didn't give up, but their electricity wasn't there. Part of being a good coach is picking your battles. After a few possessions, Ware saw the writing on the wall and the game turned into a glorified scrimmage.
The Knights haven't lost since then. They are prepared for a deep run in the playoffs.
If they were to win on Friday, they would most likely play #9 St. James before meeting up with #1 Iota.
Ware would tell me not to get ahead of myself. He sees Albany as a good football team with the same schedule as the Knights.
That's what good coaches do.