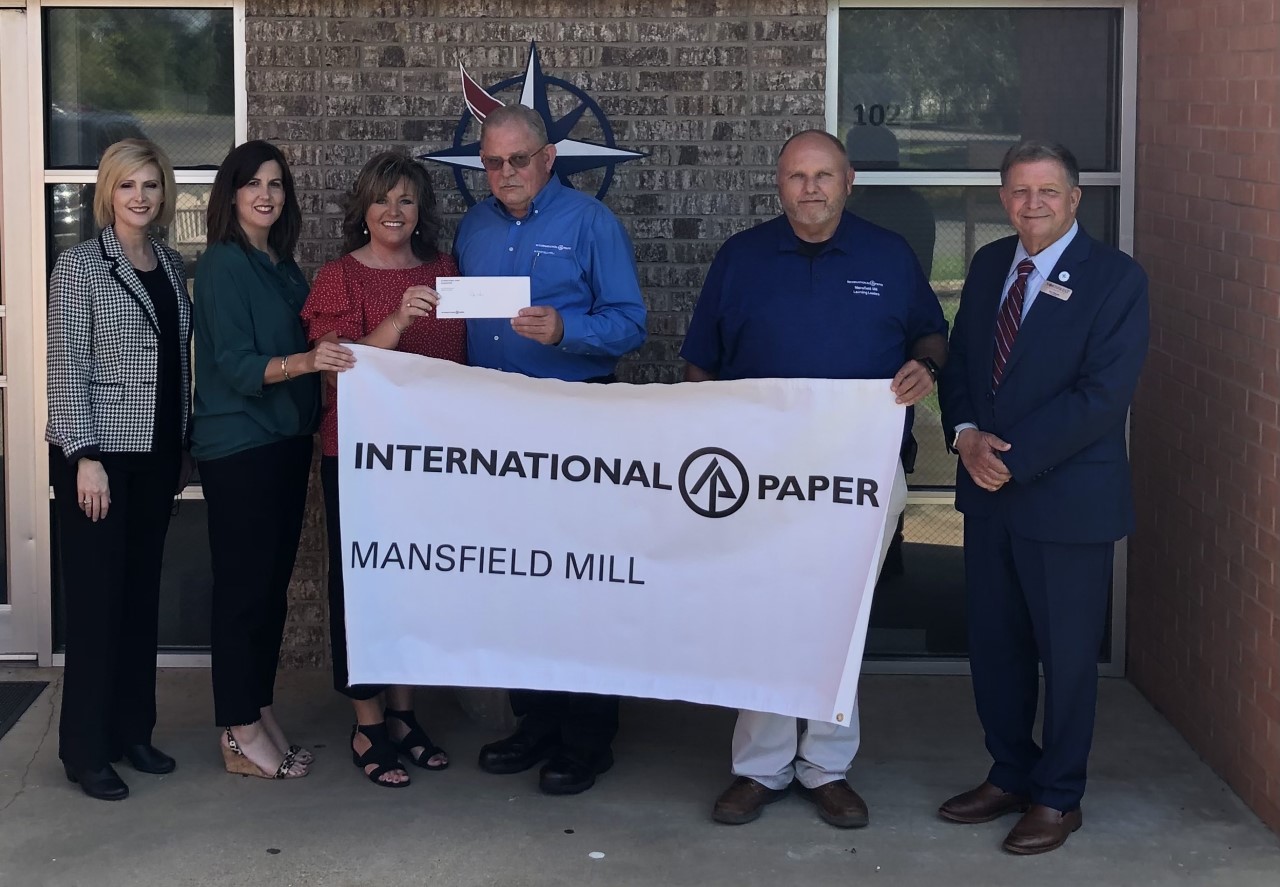 International Paper Foundation, through the Mansfield Mill, has donated $9,000 to the Northwest Louisiana Technical Community College (NLTCC)-Mansfield Campus.
Thanks to the generous support of the International Paper Foundation, students enrolled in NLTCC's Industrial Instrumentation and Electrical Technology program will have access to state-of-the-art tools and trainers. These tools and trainers closely simulate that used in local business and industry and will provide for hands-on, practical learning experiences.
"We are extremely grateful to receive this generous donation from IP," stated Mansfield Campus Director, Pam Hubier-Rivers, "International Paper is a strong business and industry partner and friend to NLTCC. Their continuous support of finances, and business and industrial expertise is greatly appreciated and vital to making our I/E program a success."
"Our hope is that this donation will be used to purchase tools and equipment that will assist in providing students with workplace based learning and current industry technologies," said Michael Stewart, Balance of Plant/Area Maintenance Manager for the Mansfield Mill."We would like to thank International Paper Foundation and the Mansfield Mill for this generous donation which will help assure that our students will be 'Inspired, Equipped, and Ready to Work' upon completion of their studies," added NLTCC Chancellor Earl Meador.
NLTCC offers the Industrial Instrumentation and Electrical Technology program at its Mansfield and Minden Campuses. Other programs taught at the Mansfield Campus are Practical Nursing, Patient Care Technician, Business Office Technology, and WorkReady U/Adult Education. Contact the Mansfield Campus at 318.872.2243 for more information or to register for classes which begin on October 11, 2021.