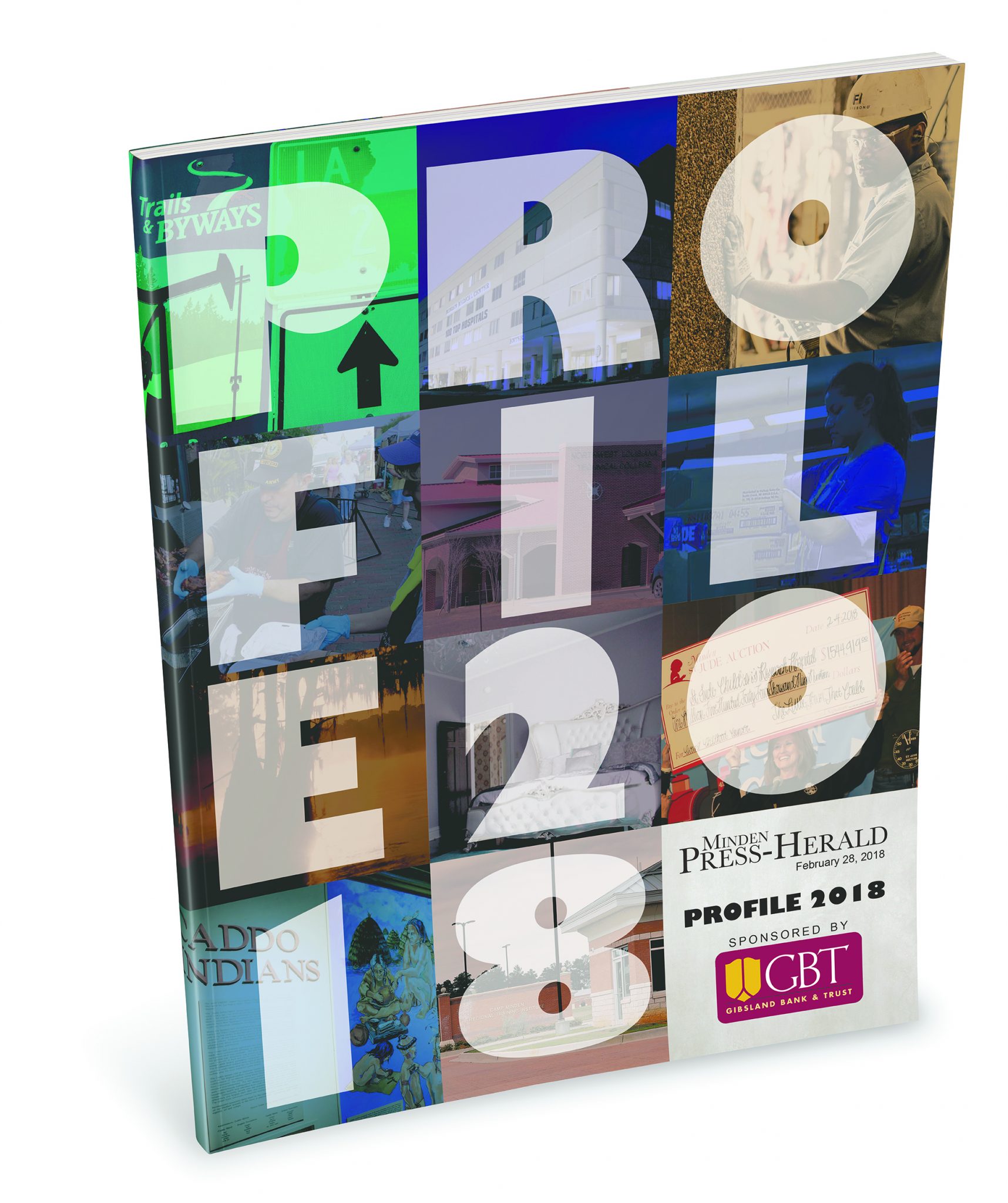 Annual special report inside today's edition
The 2018 Profile edition is included in today's Press-Herald. This publication highlights industry, government, and more across Webster Parish, and editor/publisher David Specht believes this year's Profile is the best in years.
"Our team, in partnership with our community, worked very hard to give a very comprehensive view of what makes Webster Parish special," Specht said.
Profile covers everything from tourism to police, hospitals to the great outdoors. A wide variety of guest columnists, including Webster Parish mayors and 2018 Miss Minden, update citizens on a plethora of topics.
In-depth features cover new developments such as a major collaboration between the school system and area businesses.
All in all, Profile is your one stop for all things Webster Parish. We hope you enjoy.