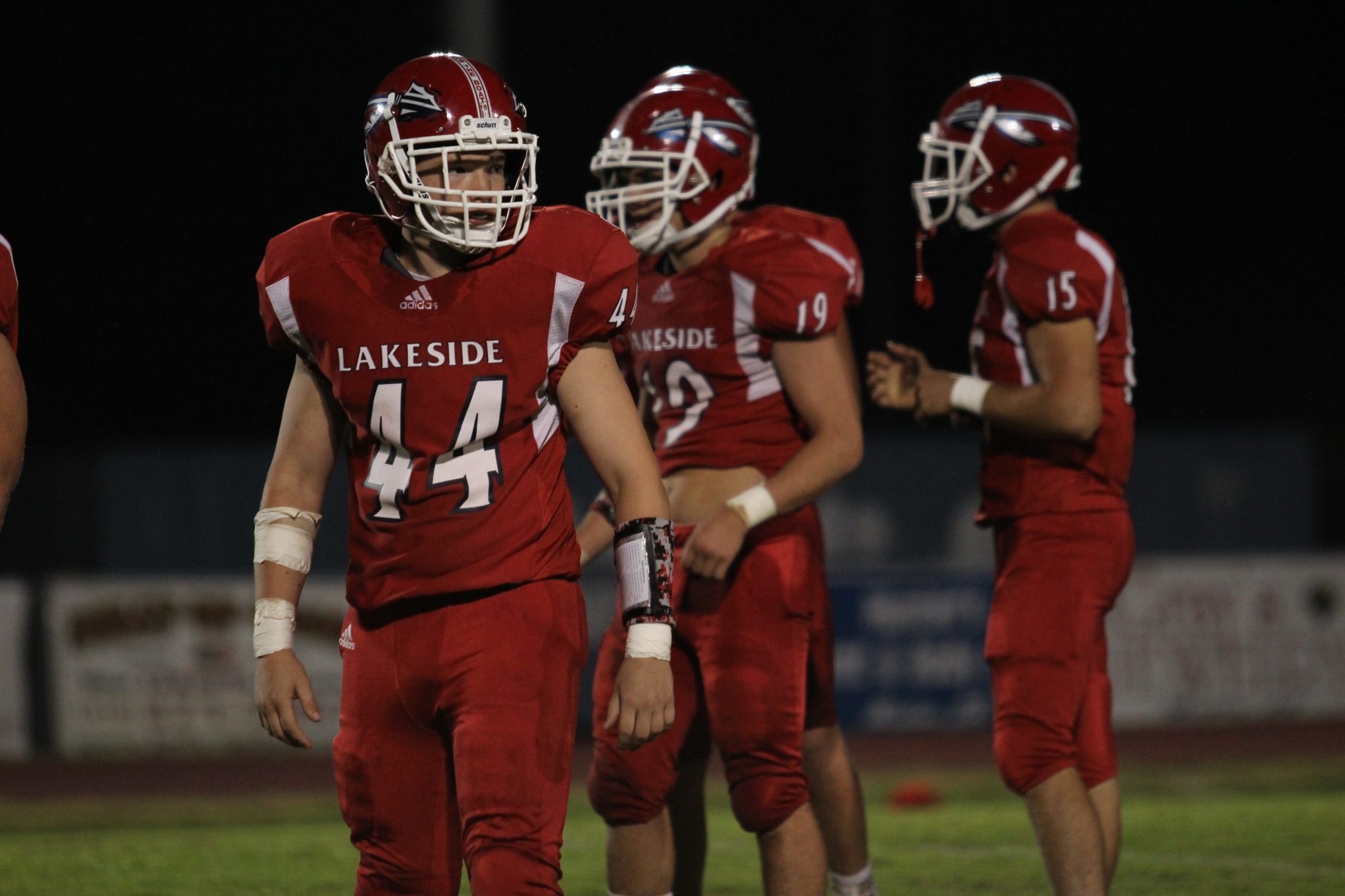 "It was one of the greatest games in Lakeside's history."
That's how Lakeside head coach Jason McClendon described the Warriors' 46-42 comeback win in North Caddo Friday night.
"It's definitely in my top-3 all-time coaching experiences," McClendon said. "To overcome that amount of adversity, to win the way we did, it's legendary stuff. It's the type of game that solidifies a program.
North Caddo and Lakeside both scored on the first plays of their initial possessions, setting up the barn-burning shootout that was to come.
"North Caddo came out and played like the Patriots," McClendon said. "They were passionate. We were sleepwalking. We spent the first half digging a grave and the second half we were trying to climb out of it."
Lakeside entered halftime down 35-18. McClendon lit into his team at halftime.
"I definitely told them what I thought of them," McClendon said. "We had a chance to get it closer before halftime but they ran a kickoff back and it was just a lack of focus. So at halftime I let them have it.
"I told the defense we just needed two or three stops, and the offense knew that we were going to have to score a touchdown every possession if we wanted a chance."
The Warriors got that chance.
North Caddo recovered an onside attempt by the Warriors following a 35-yard touchdown pass from Jordan Preuett to Trey Sanders that brought Lakeside within two points with less than five minutes left in the game.
The Rebels drove twenty yards down the field as the clock ticked down under three minutes.
"They ran a fullback dive and we popped him pretty good," McClendon said. "We forced a fumble and recovered it with two minutes to go."
Lakeside drove down to the Rebel 23-yard line.
With fifteen seconds left in the game and the Warriors trailing by two points, McClendon focused on the touchdown instead of trying to set up a field goal.
"I was just looking to take what we could get," McClendon said.
The Warriors lined up with four receivers in a spread.
Preuett dropped back four steps before being flushed out of the pocket.
"Jordan threw off of his back foot and hit Trey [Sanders] in step, for the touchdown," McClendon said.
Lakeside took their first lead of the second half and completed a comeback that will live on in Lakeside lore for years to come.
"It's special, if you were in our team huddle after the game, it was just so emotional," McClendon said. "The kids weren't emotional just because they were happy, it was because you could see they had bought in. You could see it in their eyes."
Preuett threw for 308 yards and five touchdowns as he led Lakeside to a 28-point second half.
Sanders caught eight passes for 224 yards and three touchdowns.
Jacquez Lott was Lakeside's leading rusher with 118 yards on 20 carries and a touchdown.
"Jacquez had to work for his yards," McClendon said. "He was so physical all night, and he made his presence felt."
Lakeside improves to 5-1 this season and 1-0 in district play as they prepare for this Friday's home game against Calvary (3-3).
"Every team has to overcome adversity at some point in the season," McClendon said. "But we hadn't had to deal with that yet. To see how our guys responded just shows me that they have bought in and it is for real."