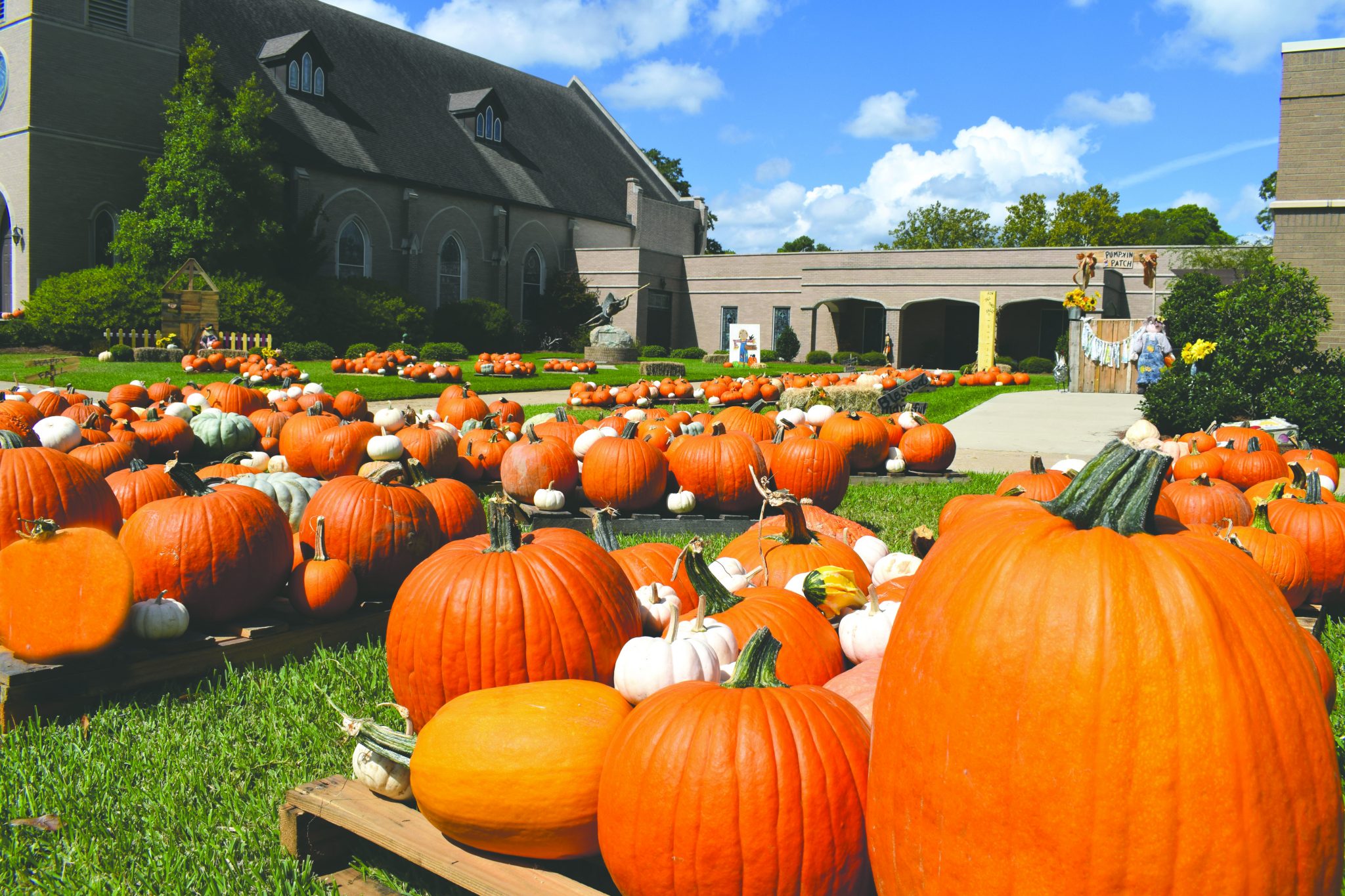 Once again, First United Methodist Church of Minden is celebrating the fall season by hosting their annual Pumpkin Patch. Citizens can visit the front of FUMC and peruse the pumpkins of various shapes and sizes in order to find the perfect one to turn into a Jack-o-Lantern.
This Pumpkin Patch will be open from now until Halloween, Monday through Thursday from 11 a.m. to 7 p.m. They will have a variety of pumpkins available for selection including traditional pumpkins, Snowball Pumpkins, Gourds, Weebies, Spookies, and Swan Gourds. Prices will depend on the measurement of the pumpkin that is chosen.
Six-hundred students from across Webster Parish will be visiting the Pumpkin Patch, where there will take part in story time, activities, and of course picking their own mini-pumpkin.
The money earned by selling the pumpkins will go towards the FUMC's Missions Committee. "We have a committee that gives to missions and it goes all over the world. So they pick and choose afterwards," said Elaine Robertson, a volunteer for the FUMC Pumpkin Patch.
"It's a fun thing for families to do to get out and enjoy the fall season. We have photo booths set up to take pictures, they can tour the patch, and they can pick their own pumpkin, which is fun for the kids," said Hannah Parker, Chairman of the FUMC Pumpkin Patch.