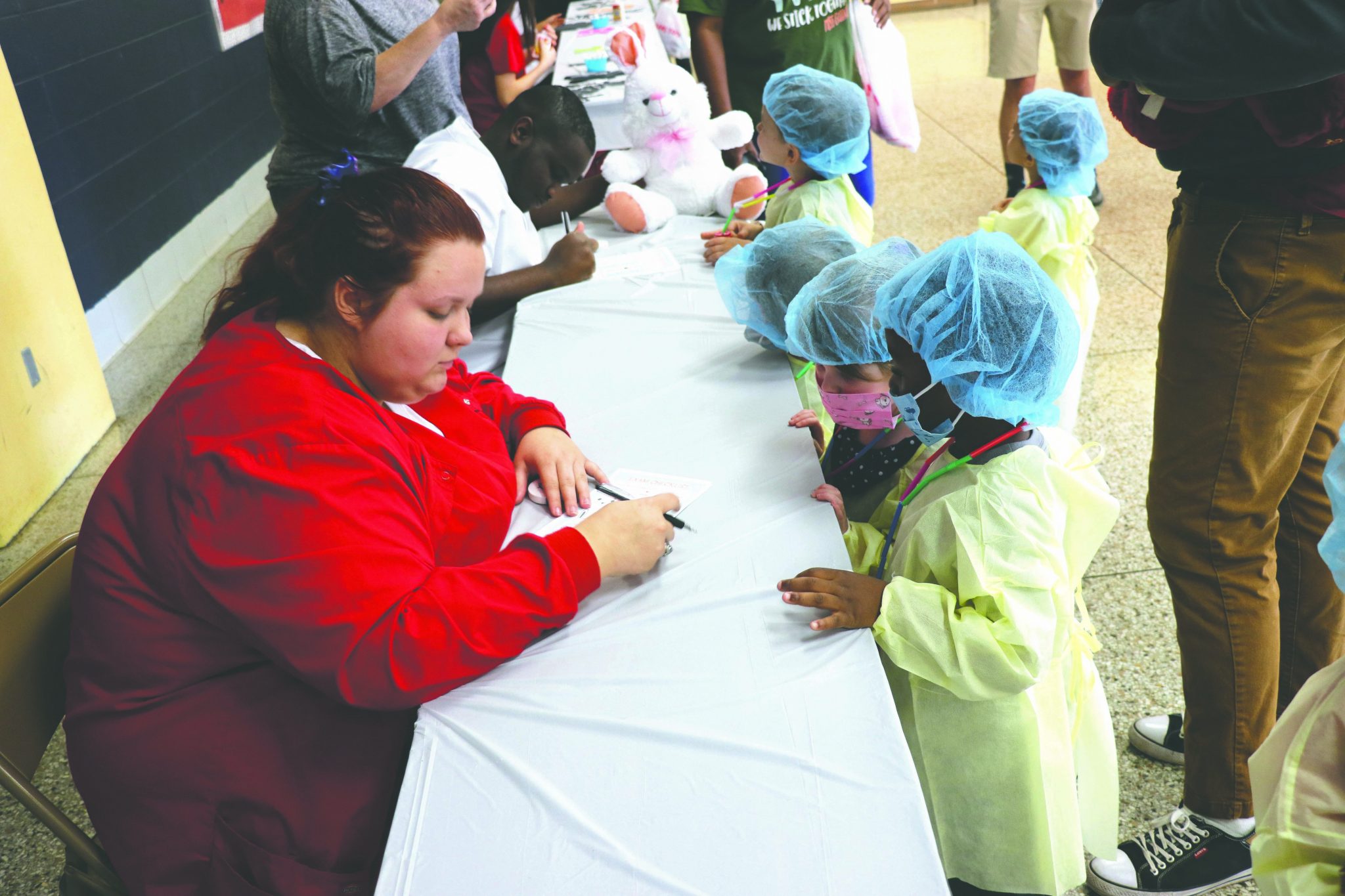 J.E. Harper Pathway to Excellence hosted a teddy bear clinic for area Wednesday. Humpty Dumpty Head Start program in Cotton Valley, ages ranging from 3 to 5 years old, came to Harper to learn that it's not so scary to go to the doctor. The clinic is designed to have good involvement in the community and to see what the Pathway to Excellence program is doing. The clinic was created by the CRNA program at Harper, but all programs did their own part to make it special for the kids.
The program started out with a song followed by each child getting their own wristband, doctor's mask, and scrubs. Two children were then paired with a instrumentation student and made their way to make a stethoscope. Each child was able to pick out their own stuffed animal and then proceed to radiology where an X-ray was performed on the stuffed animal. The instrumentation department made the X-ray machine for the kids to use.
After that is was off to imaging to see the results of the X-ray. Students of the nursing program were set up to help the kids view the results, see a doctor, get into an exam room, and get a prescription for the stuffed animal to nurse it back to health.
The program ended with each kid from the Head Start program receiving a teddy bear shaped cookie baked by the culinary department of J.E. Harper Pathway to Excellence.