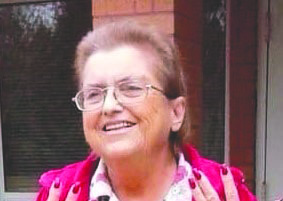 Janet Foster Sullivan (Grams) died peacefully on Monday, December 30th, 2019, in Shreveport, Louisiana.
Visitation for family will be January 5, 2020 at 12 Noon at Rose-Neath Funeral Home in Coushatta, Louisiana with services following at Rose-Neath Funeral Chapel at 2p.m. Burial will be at New Ebenezer Cemetery in Castor, Louisiana.
Janet was born in Tallulah, Louisiana on January 17, 1951. She was married to Patrick Sullivan for many years. They raised their family of a son, and daughter, and many neighborhood kids in Castor, Louisiana.
Janet was a wonderful Mother and beloved Grandmother absolutely adored by her grandchildren. She had the best sense of humor and loved to entertain her grandchildren with silly stories and songs. She loved Gardening and Flowers.
She was preceded in death by her husband Patrick (Pat) Sullivan in 1997, her Father Alvis Foster in 1991, Mother Beatrice Page Foster in 2005, Stepson Patrick Sullivan Jr. in 1987, and Brother Duane Foster in 1997.
Janet is survived by her son Jesse Alan Sullivan of St Gabriel La, daughter Candida Sullivan Turner of Springhill, La, her grandchildren: Mark D. Turner of Bossier City, Sabrina R. Turner of Bossier City and Sierra (CeCe) Sullivan of Gibsland, La. Honorary grandchildren: Kelsie Ann Nunn of Springhill, La, and Bobbie Jean Turner of Minden, La. She is also survived by a brother, sister, cousins, nieces, nephews, and family friends.
The family would like to recognize Magnolia Home Health, Minden Medical Center, Christus Schumpert Highland medical staff and nurses, LPN Logan Norred from Leslie Lakes Nursing Home, and others for looking after our "Grams".
Special Thanks to Sharon Mosley for the Memorial Video, Obituary, and Music throughout services.
Honoring Janet as Pallbearers are:
Mark Turner, Jerestin Baugh, Douglas Lee, Jaden Baugh, Sterling Landrum, Cameron Pipkins.