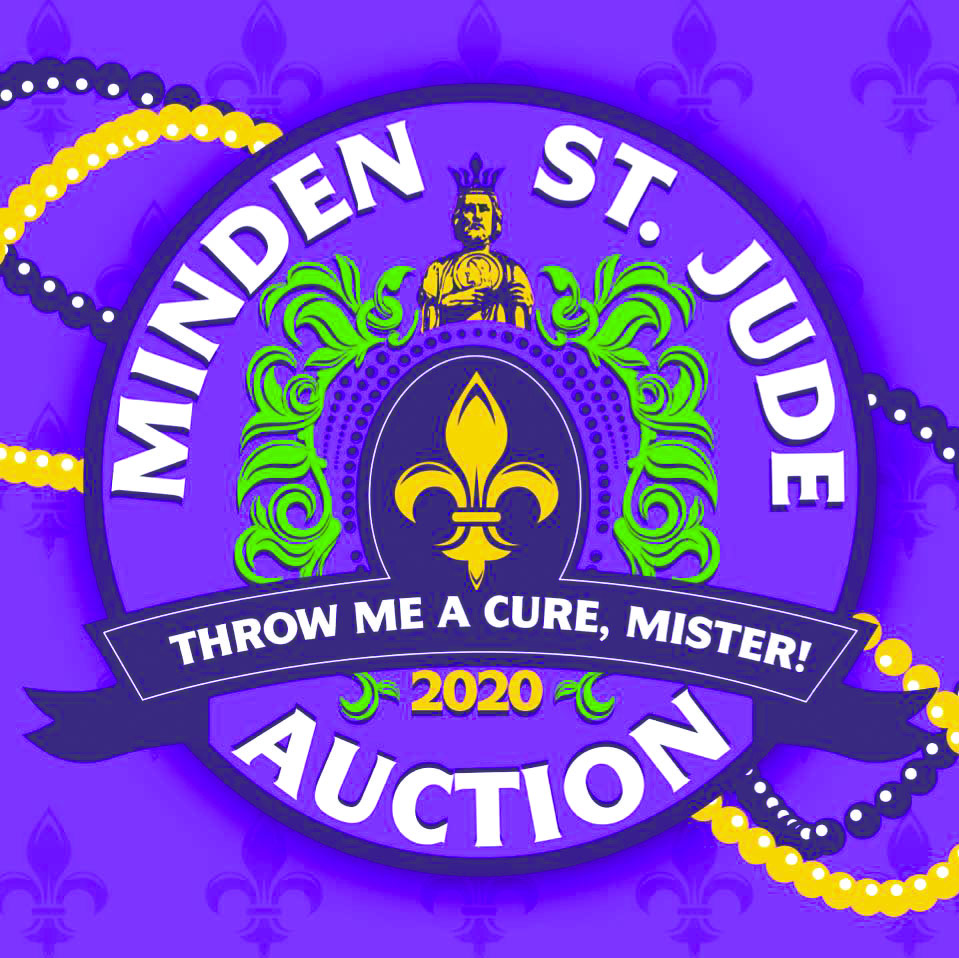 The theme for the 2020 Minden St. Jude Auction is based around the time-honored, Louisiana tradition of Mardi Gras with the slogan "Throw me a cure, mister!" Laura Hollingsworth, auction co-chair, stated, "We always have folks asking us when are we doing Mardi Gras again, and the playhouse/Minden mini dream home designers wanted to do a south Louisiana shotgun house. Seemed like a great combo." As such, the theme was selected in the Summer of 2019 so that a commemorative Mardi Gras Medallion, something not offered in auctions past, could be made available this year along with an assortment of apparel options.
"When tasked with designing the mark, it was important to examine the design of Mardi Gras doubloons and medallions from well-known parades throughout the history of the celebratory season," said Patrick Miller, auction designer, and webmaster,
"Many doubloons feature ornate filigrees, icons or marks related to the location of a specific parade, and oftentimes a central figure, like a King, Queen, or Ancient Greek/Roman mythical figure. Ultimately, we wanted to be as true to the fun history of the coveted parade trinkets and to draw attention to the purpose of this important event; Raising money for the kids of St. Jude."
The Minden St. Jude Auction mark and resulting medallion incorporates floral filigrees, a central fleur-de-lis, a banner to contain the slogan "throw me a cure, mister!", and the 'King' of the event St. Jude. The featured bust of St. Jude is taken from the actual statue which stands on display at the St. Jude Children's Research Hospital in Memphis, Tennessee.
This year's auction runs from Thursday, Jan. 30 through Sunday, Feb. 2. More information on the medallions, apparel, auction items, and the many events taking place during the Minden St. Jude Auction can be found on the auction website at www.mindenstjude.com.