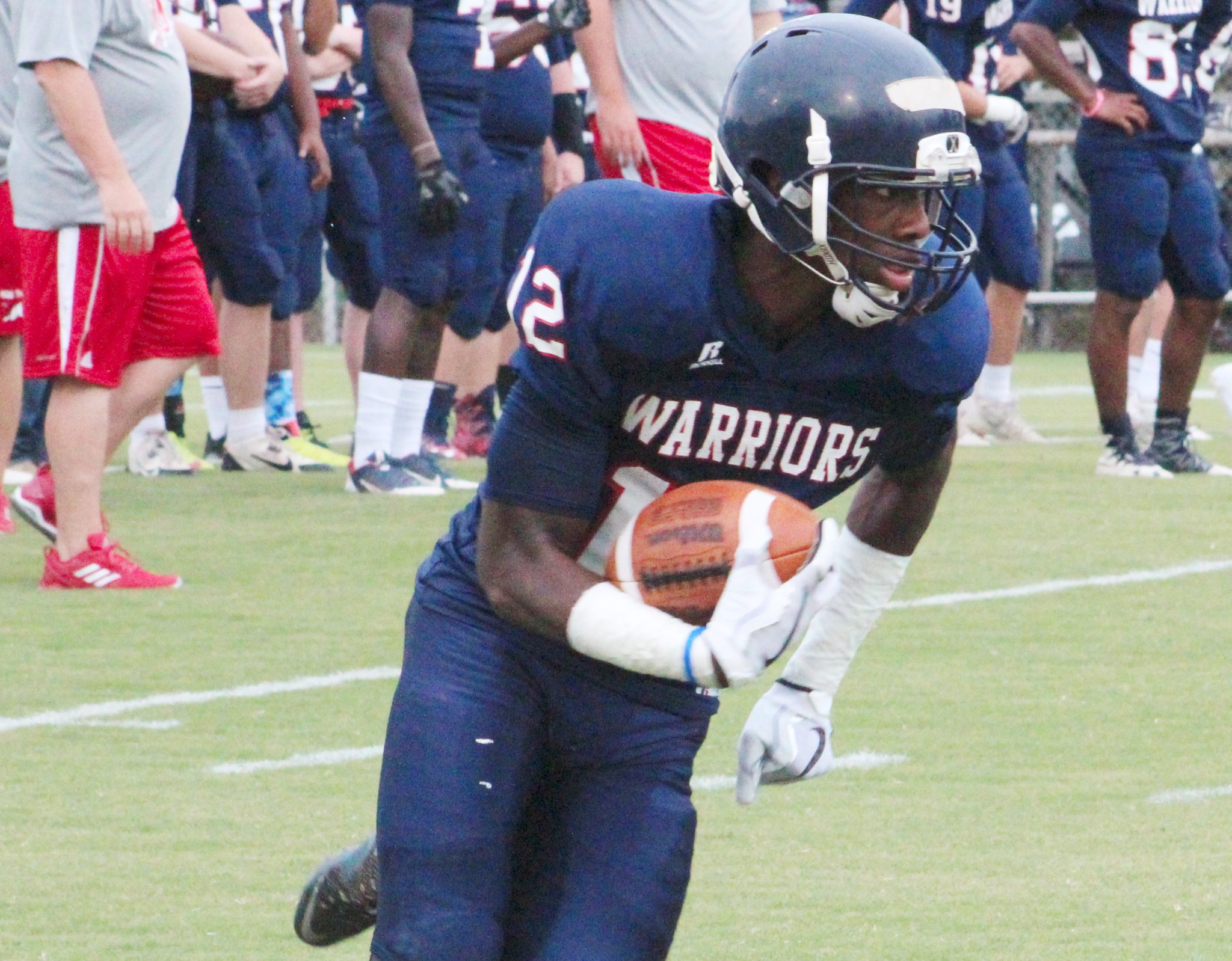 SIBLEY – Despite the dreary conditions, Lakeside has been hard at work this week preparing for their first regular season game against nearby Ringgold.
The Redskins have won the past two meetings, in what both schools consider a rivalry game of sorts, but the Warriors are determined to surprise area football fans in 2017 by posting several wins, starting in week one.
"We've been talking a lot about us this week," first-year Lakeside head coach Jason McClendon said. "It's about these guys and our new culture and what we believe. We can't get distracted by things we can't control like the weather or a losing streak or what everybody else thinks we are.
We're really just trying to focus on what we have the power to control and living in that power."
When Lakeside hired McClendon from Northland Christian in Houston back in the summer, they were hoping he would bring his
nationally-acclaimed offense with him, and so far, the Warriors have struggled to get up to McClendon's speed.
That's not an indictment on the Warriors' performance thus far, as they scored two touchdowns against Minden in last week's Pineland Jamboree, but rather an indicator of how good McClendon thinks the unit can be.
"Our standard is elite," McClendon said. "The attention to detail and focus needs to be better, and I think those things will come, but when you're changing culture and expectations it takes a while for that to manifest itself."
The Warriors have offensive weapons to work with, most notably senior wideout Chase Mitchell. The 6-foot-1 burner has seen time in
the backfield during his career, but hasn't had to so far because of the early play of Buffat Coleman and Bo Boley. If the duo can find room to run behind Lakeside's large offensive line it will bode well for the Warriors' strong-armed sophomore signal-caller Jordan Preuett.
Preuett stepped into the starting lineup last season as a freshman halfway through the season and showed flashes of talent. Preuett has a tall frame and a cannon for an arm, but also displayed improved mobility in the Pineland Jamboree, rushing for both Lakeside touchdowns against the Crimson Tide in goal-to-go situations.
While Preuett will look to find Mitchell early and often, it will be important to involve Gavin Jones, Dalton Crumpler and the backs out of the backfield since Ringgold likely have two men shadowing Mitchell's No. 12 jersey.
"We have plenty of creative ways to get the ball in his hands," McClendon said. "But we have several guys on this offense who can make plays, and I think they showed that last week. I won't go into specifics, but we've got different ways to get our guys the ball; it's all in and ready to go."
Lakeside takes on Ringgold Friday in Ringgold at 7 p.m.