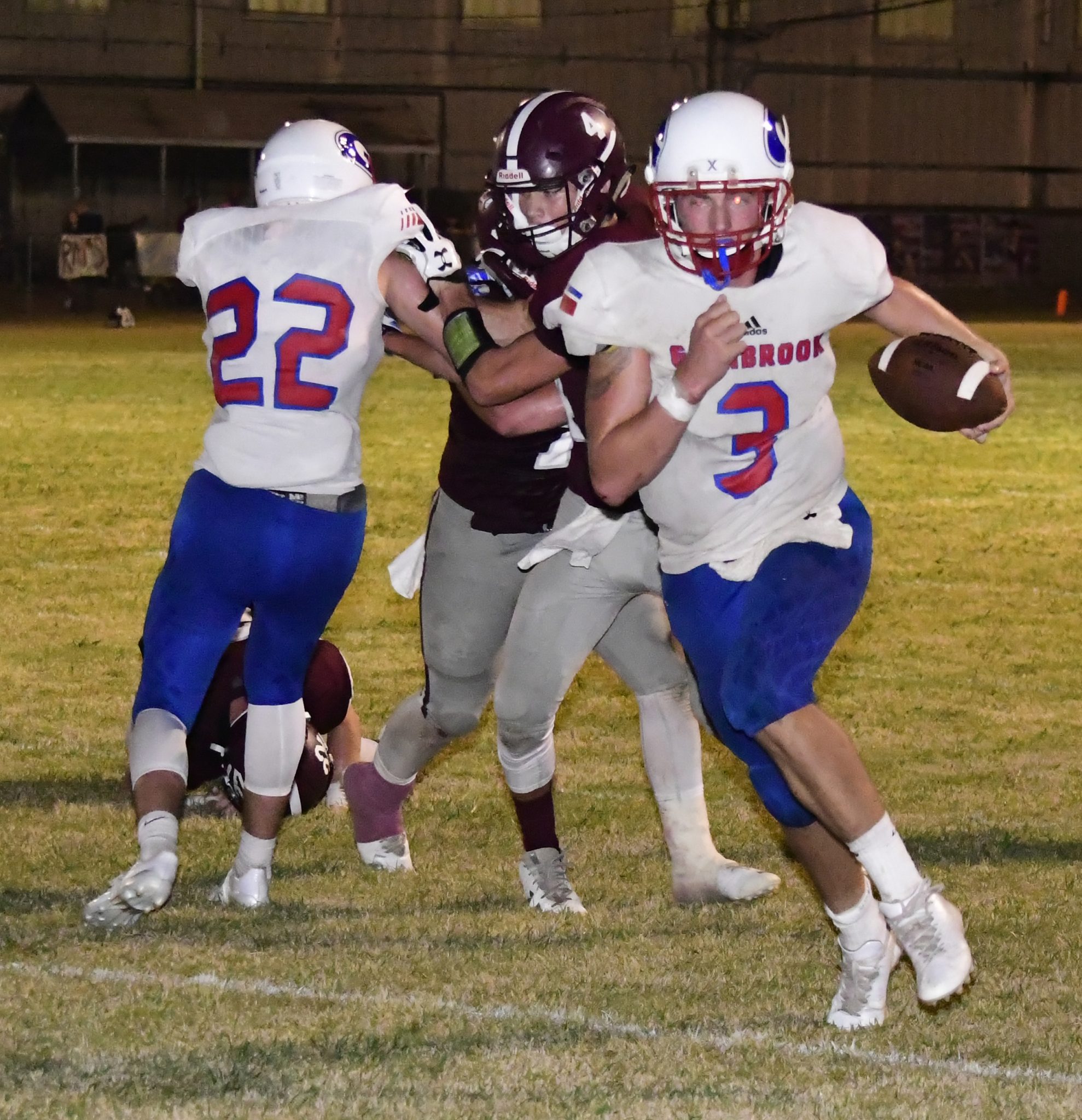 The Glenbrook Apaches face their fiercest competition to date when they open their home slate this Friday against the Central Private School Rebels.
Glenbrook comes into the contest undefeated through two contests and Central Private enters Friday at 1-1 after a lopsided defeat on the road against Cathedral (MS).
The Apaches aren't sure if they'll have the services of running back/free safety Da'maza Robinson following a knee injury in last week's 24-14 win over Wilkinson County Christian Academy.
If he can't go, look for Marshall Meek and Parker Christy to once again gulp up most of the carries, with Cade Clemons also seeing increased usage. Defensively, JC Brown will likely man the deep middle in Robinson's place.
The Rebels are a solid opponent, boasting a pair of capable runners in No. 20 Cole Averette and No. 24 Luke Restivo. The offensive line does a commendable job in run-blocking, but are vulnerable in pass protection, something the Rebels won't do much anyway.
Glenbrook head coach Ronnie Powell said the Apaches would like to open up more of their passing game this week with quarterback Brandon Merritt growing more comfortable under center, but said the gameplan is weather pending.
"We don't know what it's going to do," Powell said. "That's been our biggest challenge this week, is dealing with the unknown. We feel good about our running game, but eventually we know we'll have to do something to beat these 8 and 9 man boxes."
The Apache defense will look to do their part by continuing to thwart opposing offenses. Through two games this season, the Apaches are allowing 10 ppg.