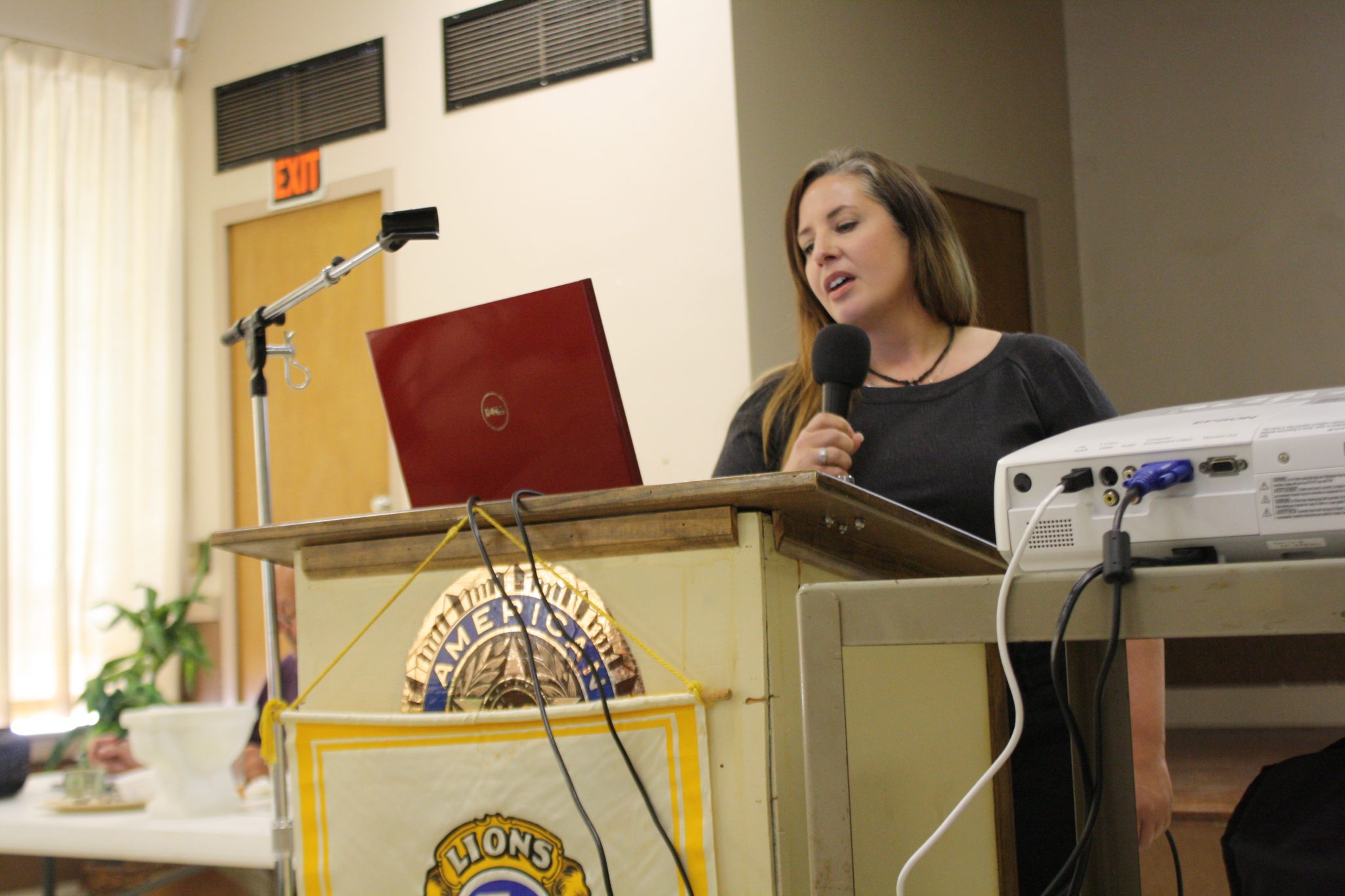 Jenny Reynolds, director of Webster Parish Homeland Security and Emergency Preparedness, spoke Thursday at the Lions Club's weekly luncheon.
She gave an overview of how the Emergency Operations Center in Minden works with other programs to prepare for and react to emergencies on a local level. "It's important to know what's in your tool box when a problem comes up," Reynolds said, covering the various responsibilities she has as director.
She also talked about how emergency preparedness is good for more than just the obvious, explaining that having certain fail safes and plans in place makes for a more attractive setting for businesses.
She stressed the importance of individuals having a "game plan" in case of an emergency. "Have a plan and tell your loved ones in advance what it is," she said, going over things to keep in mind when planning including important documents, food, supplies, pets and evacuation routes.