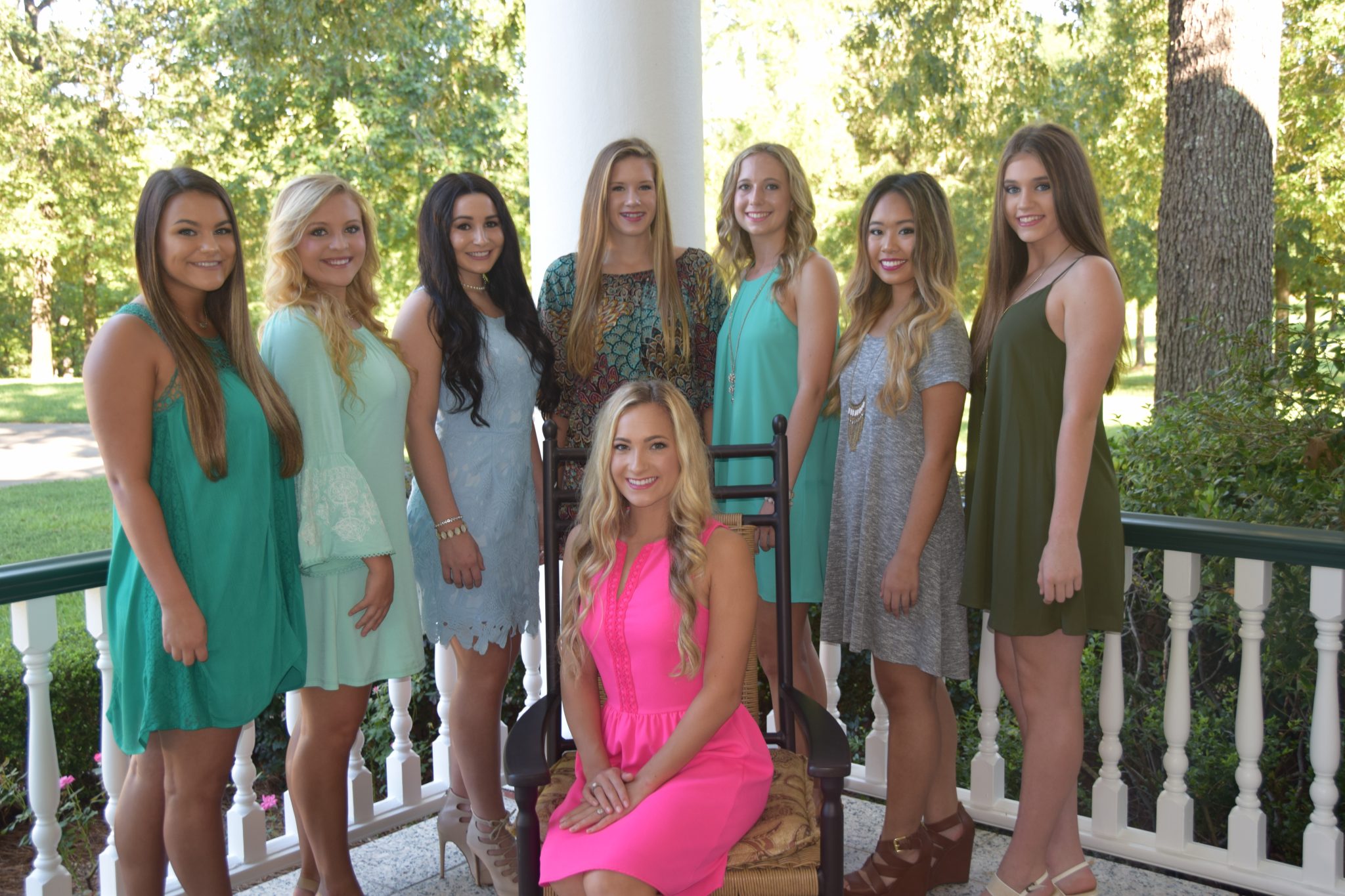 Apache Spirit is running high at Glenbrook School this week.
Students of all grades have been donning college jerseys, matching clothes, crazy socks, throwback apparel and school colors as they prepare for homecoming festivities this weekend.
Homecoming officially kicked off Thursday with the presentation of the court to the student body. The court was also treated to a luncheon at the home of Mrs. Buddy Sims.
Ladies elected to the court are Queen Megan Sims; Princesses Madison Tanner and Jennifer Nguyen; football sweetheart Avery Dye; senior maid Gracie Simonton, junior maid Amelia Christy; sophomore maid Kerigan Sanders; and freshman maid Alyssa Martin.
The court was chosen by popular vote of the student body. Any high school girl is eligible to be homecoming queen and is elected by grades seven through 12. The next two highest vote getters to the queen are named princesses. Each class then elects one maid. The football sweetheart is chosen by vote of the football team.
Construction on floats has also been ongoing, with the student council awarding prizes to the first, second and third place winners. Floats will be on display on the sidelines of the football field during Friday's festivities.
Prior to the Apaches game against the River Oaks Mustangs, the court will be presented and alumni will be honored beginning at 6:30 p.m. Friday.
The alumni reception will begin at 6 p.m. in the school lobby. Honored classes include the classes of 1976, 1986, 1996, 2006 and 2016. Alumni will also be presented during half-time of the football game.