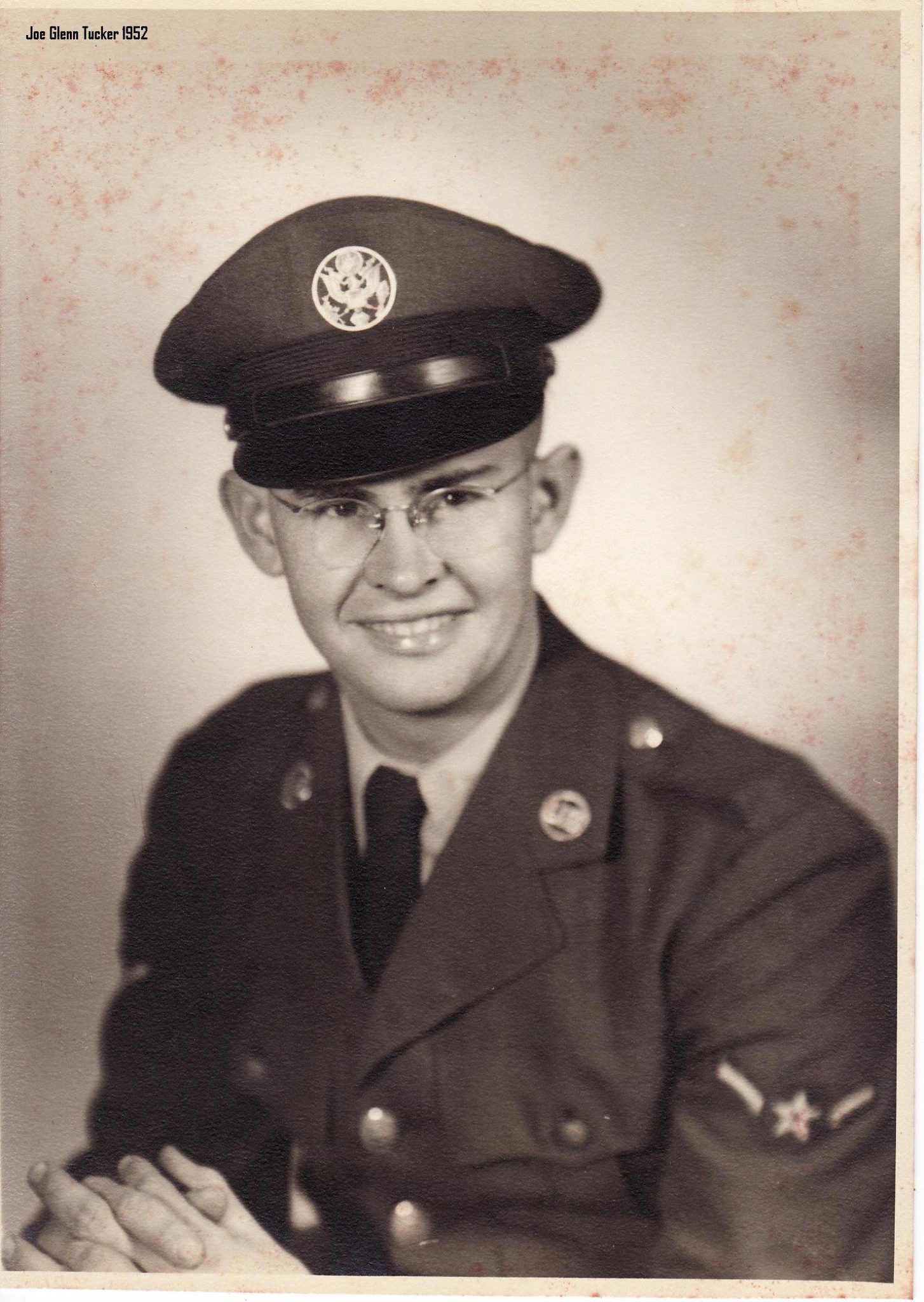 Joe Glenn Tucker age 91 of Minden, LA, formerly of El Dorado passed away Monday, December 21, 2020 at his residence. Joe was born on December 19, 1929 in Union County, AR to the late Annie Mae Yocum Tucker and Will Tucker.
Joe was a proud U.S. Air Force Veteran, having served during the Korean Conflict Era. Following his military service, he attended Draughon School of Radio in Little Rock, from where he received his FCC First Class Communication License in 1956. This led to his career as a radio and television engineer at KTBS-3 in Shreveport for 29 years.
Joe was preceded in death by his parents, two brothers, three sisters, and his wife of almost 61 years, DeEtta Burleson Tucker.
Survivors include two daughters, Lisa Frye, and Linda Johnson both of Minden, LA; five grandchildren, David Corbit, Krista Johnson, Sarah Johnson, Abigail Johnson and Elizabeth Johnson; three great grandchildren, Darrian Corbit, Daniel Corbit and Dylan Corbit.
Graveside services with military honors will be at 3:00 pm on Tuesday, December 22, 2020 at Arlington Memorial Park, with Bro. Jofree Long Jr. officiating. Burial will follow under the direction on Bailey Funeral Home.
Please sign our online guestbook at www.baileyfuneralhome.net