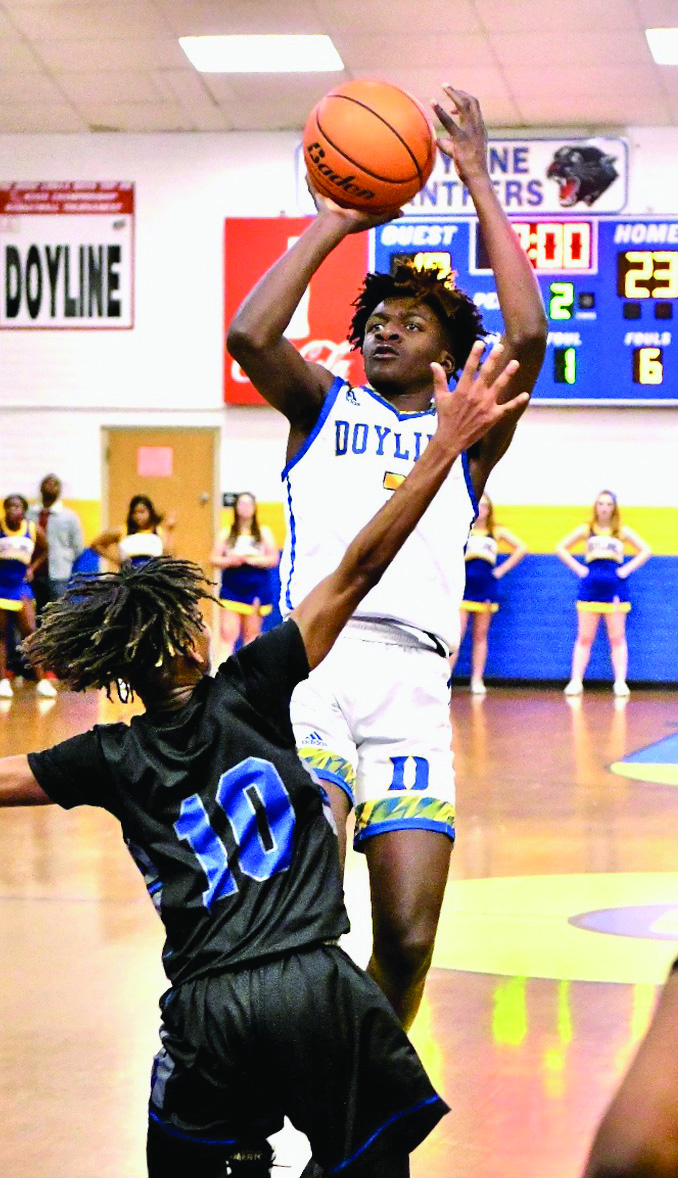 Coaching your kid isn't the easiest thing in sports. Increased scrutiny, hypersensitivity and work following you home can all get in the way of development. Some make it work better than others.
In Webster Parish this year, the top talent have been extensions of the coaches on the floor. Here are three of the best young boys basketball players in the area, who each happen to carry a familiar family name.
Jamaria Clark, Doyline
"Juicy" won a state title last year with Doyline and has only improved since being a leading scorer for the best team in the state last season.
Averaging 31 PPG, Jamaria has a familiar face on the sideline pushing him to be his best. Coach Roderick Clark is a bit of a local basketball legend himself, not to mention father to a number of current Panthers. Twitter showcases their unique relationship, where Rod increasingly films his kids working out after practice and late at night. It seems to be paying off for Jamaria, who has been ranked in the top-5 in the entire state of Louisiana for his class (2023).
THE SCOUT: (via https://northlascout.wordpress.com/best-players-in-north-la/)
A state title winner as a freshman, Juicy has been exploding on the scene in the past year. He has great size already, but he just keeps getting better.
His shot and his handle really shine for him. He's great off the dribble, makes you guard him out around 30 feet which opens up driving lanes for him.
In the paint, he has a great touch and doesn't make mistakes or poor decisions.
His length causes problems for opposing teams and he loves getting into the passing lanes or reaching without fouling for a steal.
Most impressive was his showing in the state tournament last year, where he tore up opposing teams and eventually dismantled two-time defending champs Simsboro to capture Doyline's first state title in over half a century.
Juicy is ahead of the pack in terms of potential. Barring injury, he will be the name on everyone's lips for 2023. Clear D-1 potential.
Stafford Bailey, Minden
Head coach Rennie Bailey's sophomore son has made a name for himself already, despite striking resemblance to his dad both on and off the floor.
Bailey has led the Tide in scoring a number of times, but his long arms and feel for the game stand out more than his innate scoring ability.
He will improve the more he plays. Bailey could stand to improve his ball-handling, but that should also come with experience. The flashes he's shown at such a young age, coming off a tough injury last year, show that he's up for the challenge.
Jamari Markray, Doyline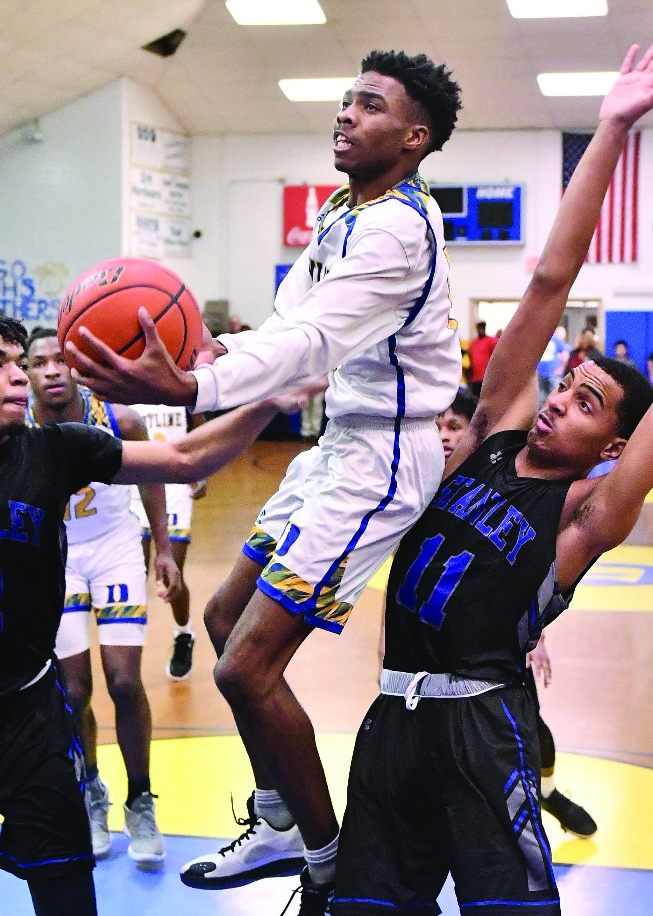 Taking over for the Class-B player of the year, cousin and namesake Decari Markray is tough enough. Living up to that name will be another thing altogether. Jamari made the game-winning shot last year for the Panthers in the state title game. Yet, he already looks miles ahead of where he was in 2020. With steady improvement, he will live up to the sky-high expectations.
Markray has been featured among best-prospects in the state since his ascension during the Top-28. He's a bit of a "do-it-all" player: scoring in transition, at the basket or getting hustle points.
Defensively, he's an anchor and his long arms and quickness cause opponents fits. He works well with his teammates and has a great attitude.
THE SCOUT: (via https://northlascout.wordpress.com/best-players-in-north-la/)
Markray hit the game winning shot to win a state title for Doyline last season, setting his sights on reaching the same heights as his cousin, Decari Markray, who just won the Class B MOP award. Jamari is different than his cousin, smooth, and left-handed, but definitely sees the game in a similar way.
Markray and Clark form a tandem that will keep Doyline at the top of Class B for the next few years. He can get to the rim with ease, has excellent ball-handling skills and can knock down shots.
His potential as a wing defender is devastating. He already has it in him to cause chaos for opposing teams.
The next level of his progression will be him making his teammates around him better and becoming a leader on the level of Decari. The Panthers lose a lot of scoring from the state title team, as well as leadership.
It's on Markray and Clark to step into that role to keep the Panthers at the top of their game.