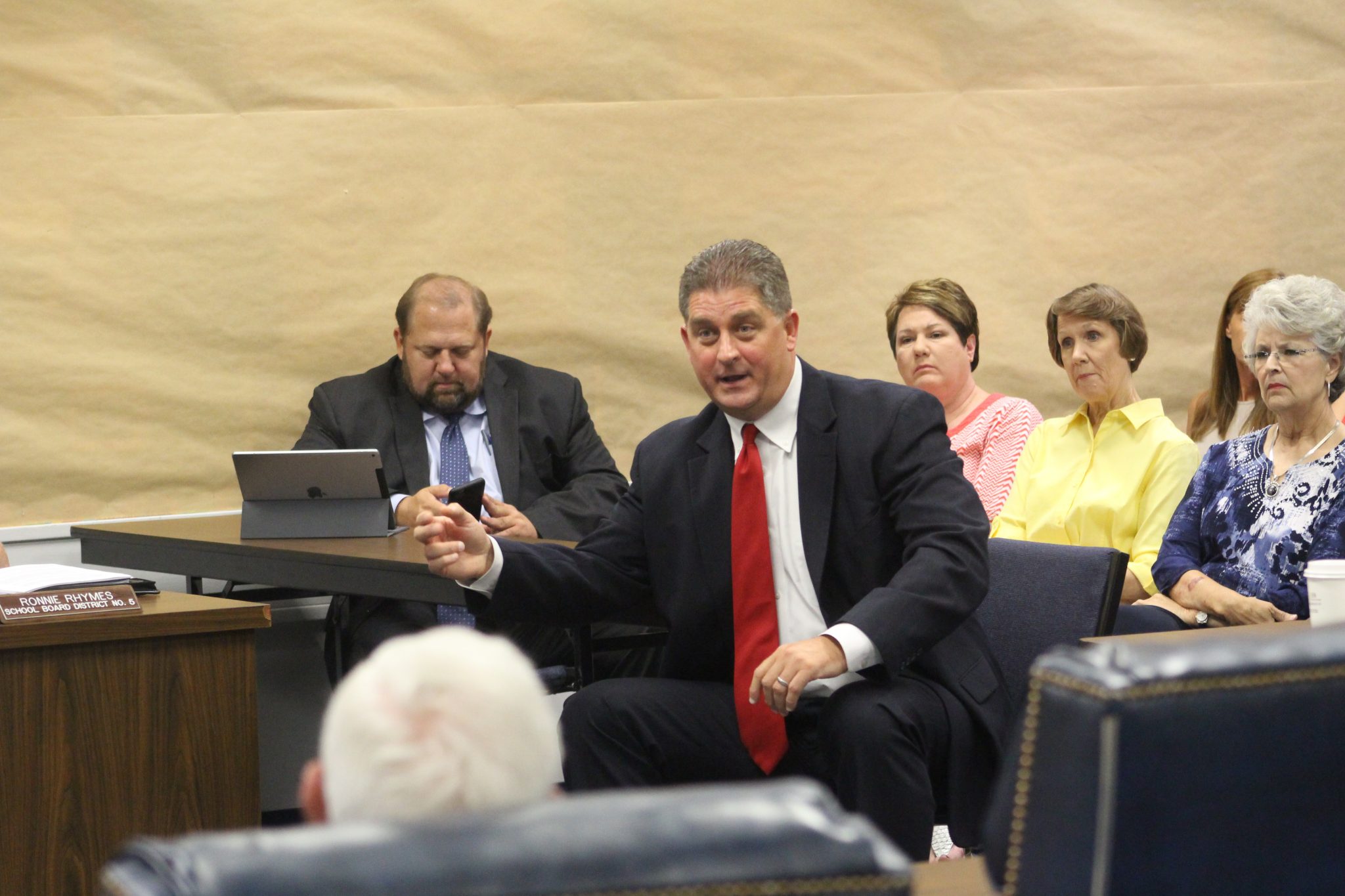 Johnny Rowland Jr. was named Webster Parish Superintendent of Schools Monday, and he became emotional, sharing some thoughts with the board and the public.
Rowland said he was humbled by the board's decision and understands the school board is putting a great deal of trust into the job he hopes to do.
"I consider it an honor and privilege to serve our wonderful students and employees in this new capacity," he said. "I am proud to call Webster Parish my home and I am equally proud to be a product and long-standing employee of the Webster Parish school system. I look forward to working with all employees and board members as we strive to maintain fiscal responsibility, pursue significant gains in student achievement, and improve culture and climate within our district and more specifically within our schools."
The board gave a unanimous vote, with two absent, in favor of naming Rowland as the district's new superintendent. Board members Frankie Mitchell, District 9, and John Madden, District 6, were absent.
Each board member was given the opportunity to ask questions of Rowland during his interview, some questions referring to his strengths and weaknesses, others relating to his most difficult moments in a supervisory position.
He began Tuesday morning by meeting with supervisors and Central Office staff and will meet with principals, teachers and staff in the coming days. While he has specific goals in mind, he said he didn't want to share those just yet. However, the number one goal is to increase student achievements and academic gains.
Jon Guice, the school board's attorney, Board President Charles Strong and Board Vice President Johnnye Kennon will meet with Rowland as soon as possible to discuss the terms of his contract.
Rowland was the sole applicant by Monday. Byron Lyons, of East Cleveland, Ohio, applied for the position but withdrew his bid for the job last week, Strong said.
In other news, the board approved:
Flowers Baking for bread for the 2017-18 school year for an estimated cost of $29,528
Sysco for frozen dairy products for an estimated cost of $18,086
Oak Farms for milk and dairy products for an estimated cost of $188,730
Walker Construction Company to install Bermuda sod at Minden High School for $32,376, using District 6 half-cent sales tax
Altec Environmental to conduct air monitoring and abatement for J.A. Phillips Middle School for $9,637, using the Minden School Building Fund.