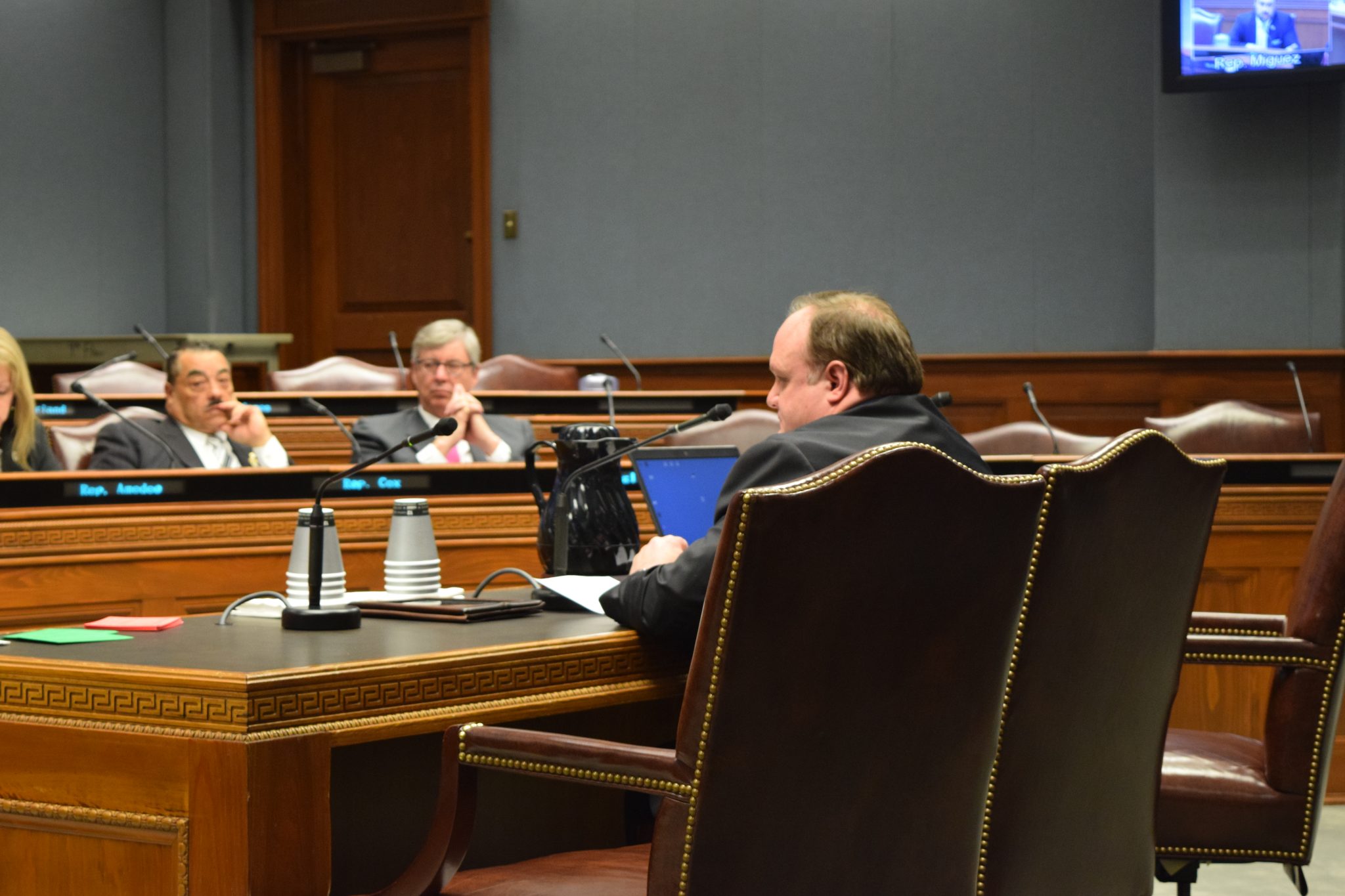 Last week, the new Webster Parish School Board religious expression policy, one it shares with the Bossier Parish School Board, was signed into a consent decree as part of a settlement in the notorious ACLU religion lawsuit. This week, a piece of Louisiana legislation sparked by this same policy has come under contention, and some lawmakers have been pointing fingers back at the school boards.
Yesterday, U.S. Representative Mike Johnson took to Facebook to defend Bossier and Webster Parish school officials after he claimed they had been "falsely maligned" by a member of the Louisiana House of Representatives on the House floor during regular session and in the hallway. He later spoke to the Press-Herald about the matter.
"The word I got from a number of sources in the [House] chamber is that our board members are being disparaged," Johnson said. "What was being said about them is blatantly untrue. [A House member] directly stated that they threw in the white towel and gave up on the fight for religious freedom for students. And that could not be further from the truth."
The boards of both parishes have come under the spotlight in Baton Rouge in recent weeks as the legislature has debated Senate Bill 512, which would allow teachers in Louisiana to lead their students in prayer if all parents of students involved sign a permission slip. The bill, authored by Senator Ryan Gatti (R-Bossier City), was created in response to religion litigation against both area school systems.
A paragraph in the new Bossier/Webster policy prohibits school officials from bowing their heads during student-led prayer. This paragraph has been read multiple times before both the Senate and the House.
Johnson did not mention names when discussing disparaging comments against the school boards, only that they occurred both in and out of House session.
While objecting to House amendments to the prayer bill, Rep. Rob Shadoin (R-Ruston) called the Bossier/Webster policy "absurd," and Rep. Rick Edmonds (R-Baton Rouge) said, "We have a bad handbook over in that parish."
As previously reported, Johnson has gone on record multiple times to defend the boards' adoption of this policy as necessary for the situation.
"The problem here is that they're not just under the threat of litigation – they are in active litigation, so they have no choice in the matter," he said. "They have to follow the law. They don't get to decide whether they like it or not."
Johnson said while many people in northwest Louisiana would like the law to be more accepting of teacher religious expression in schools, local school boards simply cannot fight 60 years of court precedent. He said the worst part of the situation is that board members' tongues are tied by the law.
"The tragedy right now is that none of these people can come out and publicly defend themselves," he said. "They cannot comment about the case in the middle of active litigation. So I can't in good conscience watch good people and their reputations be disparaged when there's not a scintilla of truth to the accusation."
Members of the Louisiana Senate and House are scheduled to meet in a concurring committee today to pass either the original prayer bill, one from the House with radical amendments, or neither.
As the actions of the Webster and Bossier Parish school systems continue to affect lawmakers in Baton Rouge in the coming days, Johnson said any anger directed their way is misplaced.
"I recently served as the Attorney of Record for Bossier and have advised board members and administrators in Webster as well," he said. "These are some of the finest public servants I've ever known in my career. Every single one is a dedicated advocate of religious freedom for students and teachers for that matter. I just think it's outrageous that anybody would take advantage of this situation in this way."