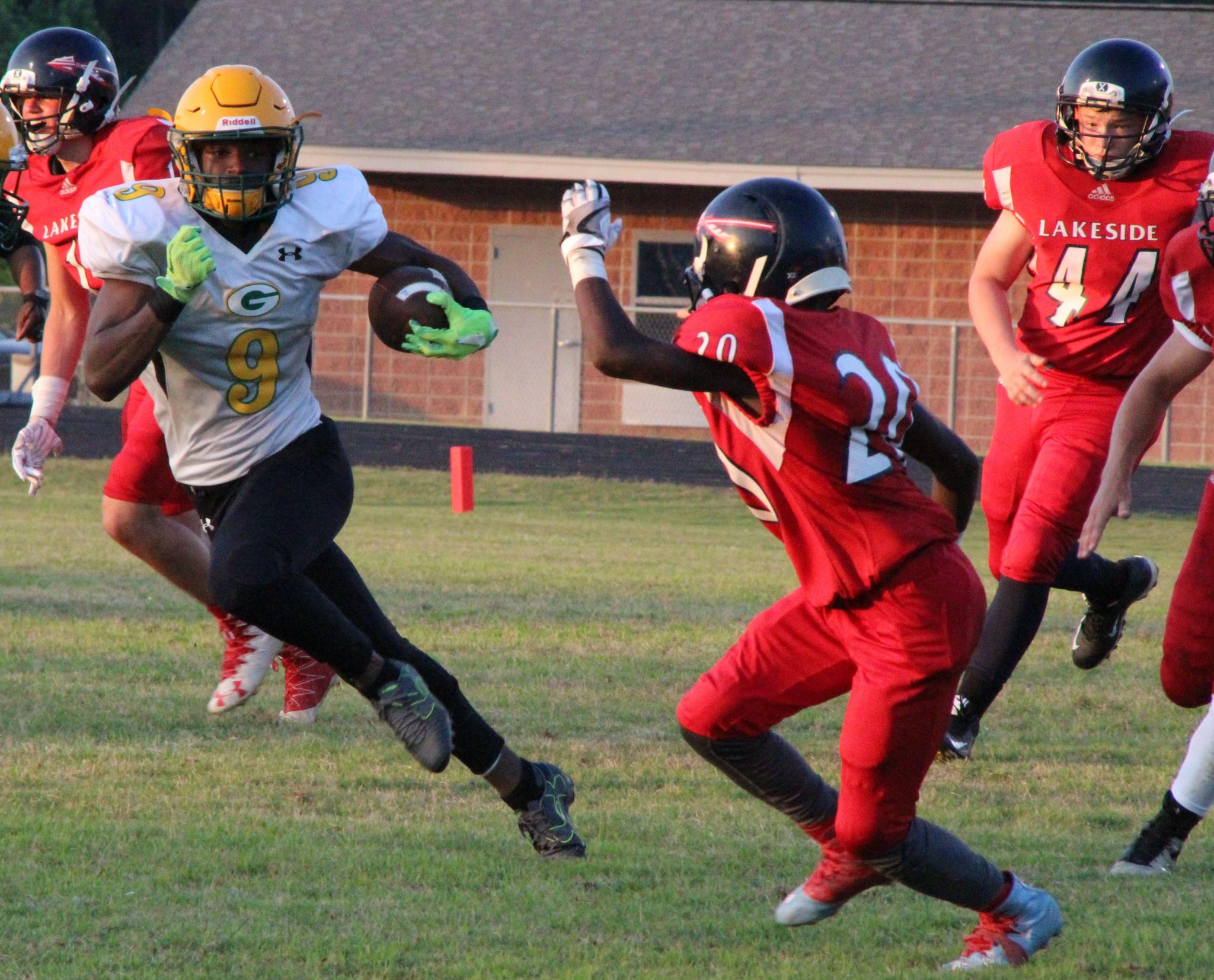 SIBLEY – The smells of fresh cut grass and burgers on the grill were in the air, exuberant fans were in attendance and a touchdowns were being scored in bunches.
For one night only, until next fall, football was back.
The Lakeside Warriors wrapped up their first spring practice under head coach Jason McClendon by hosting the Green Oaks Giants Friday at Warrior Stadium.
While score was not kept in the scrimmage, the theme of the night was explosive offense and a lack of defensive prowess.
Both teams had the look of a squad on the rise, as Lakeside tied a school record with 7 wins last season, while Green Oaks boasted an athletic lineup ripe with underclassmen.
On the game's opening possession, the Green Oaks' offense marched down the field and scored, finding paydirt with a running play around the left end, a design that worked for them early and often.
Lakeside countered quickly with a TD strike from junior-to-be Jordan Preuett to Tyler Thornton. The score was setup by a long pass from Preuett to Bo Boley.
After another Giants' TD, this time through the air, Preuett went back to work finding Cartez Alexander for a 65-yard touchdown strike on a beautiful ball down the left sideline.
Alexander turned on the jets to outrace the Green Oaks' defense. On Lakeside's next possession Jocques Lott took a handoff, hit a gaping hole opened up by the Warrior OL and raced 60 yards for a score. Lott has the look of an all-parish/all-area running back for 2018. Sophomore-to-be Travion Sanders also flashed at receiver, taking a screen 55-yards to the house after a swift juke that shook a Giants' defender out of his shoes.
The Warrior offense appears to be in capable hands with Preuett at the helm and a talented, yet inexperienced, crop of new receivers and backs.
Defensively, Lakeside should be improved despite giving up many chunk plays on the day. Defensive lineman Jaylen Jackson and Zi Kennon are grown-men on the edge and newcomer Jake Bryson played well at DT. Tyrese Miles and Sanders will once again be tough to pass against in the secondary and linebacker Dayton Peitsch looked good, even with the absence of all-district linebacker Aldravion Taylor, his usual position mate. All things considered, the Warriors have the makings of an even better team in 2018.