Gibsland is ready for visitors on March 5 to celebrate the coming of spring.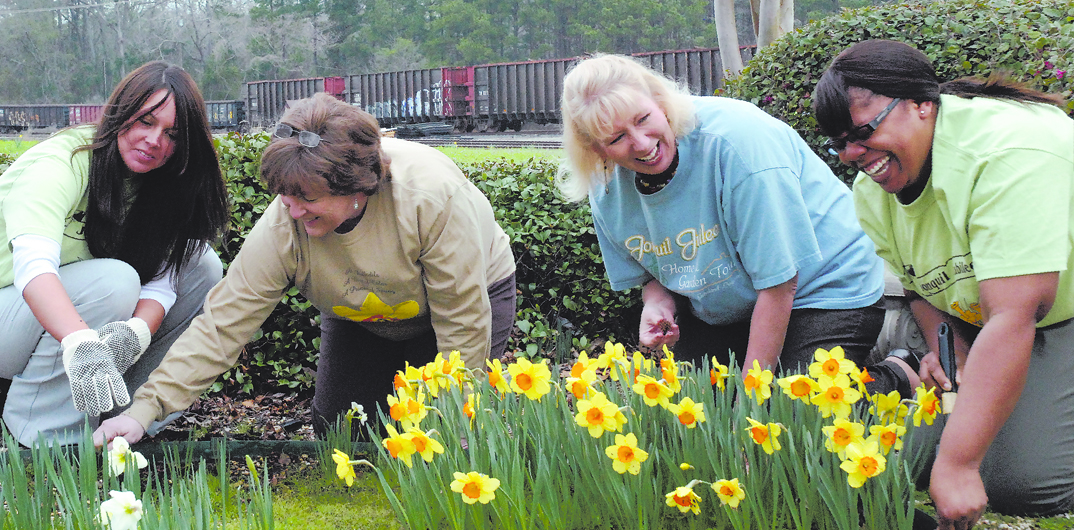 The day will begin with a pancake and sausage breakfast at the Lions Club building, followed by the Jonquil Jubilee 5K run. In downtown Gibsland, vendors will be selling native plants and crafts. Hand-made quilts will again be on display at the Gibsland Baptist Church, and the Bonnie and Clyde museums will be open.
With the $10 ticket, attendees will experience other attractions like the blacksmith's demonstration at the home of Russell and Sue Kettler, the Mt. Lebanon Baptist church, established in 1837 and a driving tour along the back roads, where you can enjoy thousands of daffodils.
This year the, Jonquil Jubilee will feature two guest speakers. At 10 a.m. Master Gardener Thomas Talley will discuss the care and hybridizing of daylilies. He will be followed by Jennings Apiaries at 11 a.m. Dedicated to keeping bees without the use of harsh treatments, Mr. Apiaries currently produces chemical free honey and beeswax. Both of these men will be speaking at the Gibsland Lions Club building.
A special feature at this year's festival will be the appearance of Marguerite Martin Gray, who will be signing her new book "Hold Me Close," an historical novel which will be first in their Revolutionary Faith Series.
The Bienville Parish Chamber of Commerce will again host the third annual Jonquil Jubilee 5K Run, beginning at 9 a.m. The registration form and information about the run is on the Jonquil Jubilee Facebook page.
The ever popular "tablescapes" display will feature eight table designs at the Gibsland Methodist Church fellowship hall. Local talent, as well as those from Shreveport, Minden, and Ruston, will display their work with a celebration of daffodils through many different themes.
Don't miss out on the opportunity to win a beautiful quilt. The cross stitched daffodil blocks were found at an Estate Sale and were put together in a quilt top by Nona Sales owner of "Little Country Quilt Shop" in Minden. The queen sized quilt was hand quilted by Sales. Raffle tickets may be purchased from any festival committee member, the Gibsland Grill, or any GBT branch location. Tickets are $1 each.
Also being raffled are daffodil bulbs. Tickets are also $1. If your raffle ticket is picked, and you live within 75 miles of Gibsland, one thousand ice follies bulbs will be planted for you!
For more information about Gibsland's Jonquil Jubilee, visit www.jonquiljubilee.com or call and speak to Holly or Tonya at 318-843 6228. You can also "like" them on Facebook at Jonquil Jubilee.