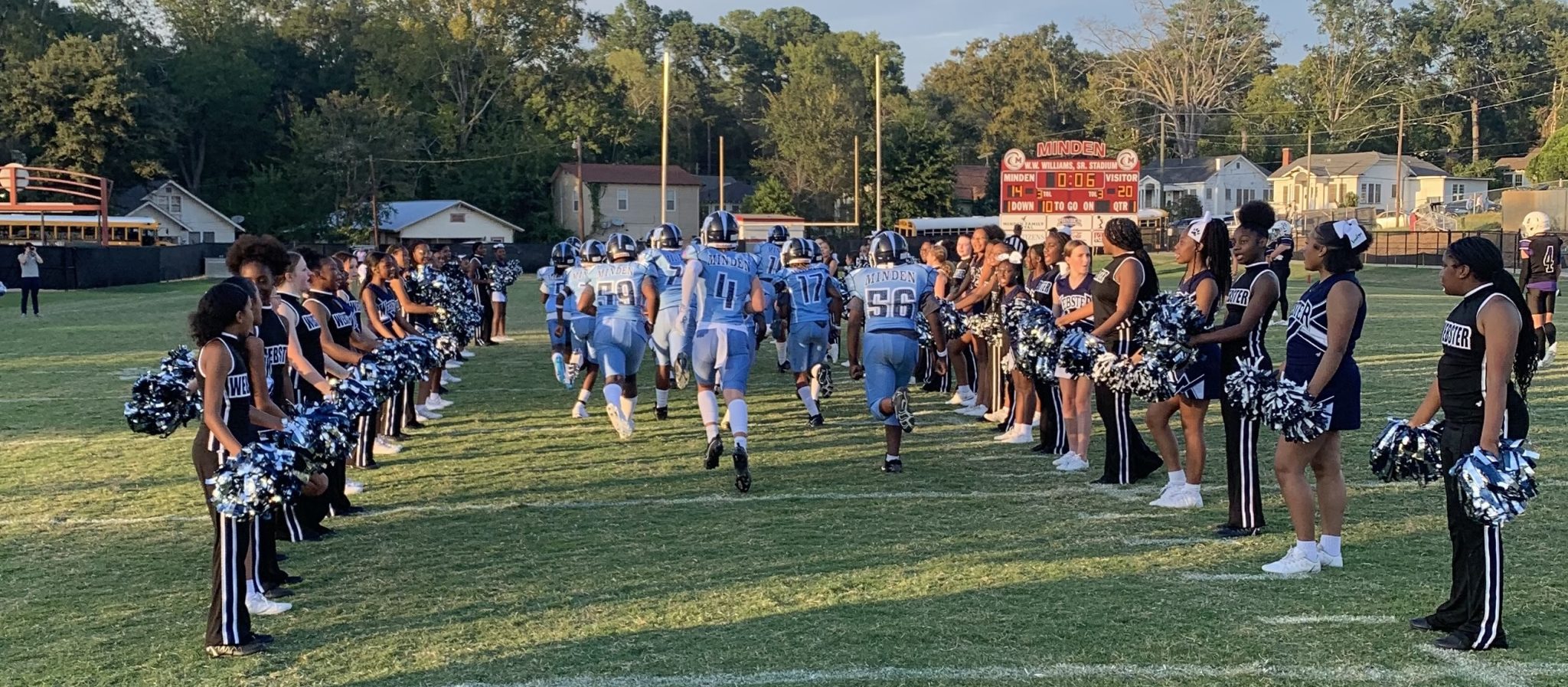 The Webster Wolves eighth-grade team improved to 3-0 with a 44-8 victory over Benton Middle Tuesday at Webster.
The Wolves raced to a 30-0 halftime lead.
Jaden Johnson returned a punt 60 yards for a touchdown and scored on a 50-yard run. He also completed a 30-yard touchdown pass to Abreon Curry.
Bennet Speer returned an interception for a touchdown.
Marquan Miller scored two TDs in the second half on a 30-yard run and a 50-yard return on an onside kick attempt,
Defensive linemen Nekeya Harden, Javon Calloway, Holt Holliday and Braylon Ferrell applied pressure in the backfield. The Wolves had five sacks and forced three fumbles, recovering one.
Linebackers Lucas Owens Jr., Speer, JaQuarion Martin and Miller and defensive backs Markell Miller, Johnson, Curry and Malik Harrison also contributed to the outstanding defensive effort.
The Wolves allowed only three first downs and four pass completions in the game.
Benton won the seventh-grade game 20-14.
Webster will travel to Stonewall to play North Desoto Tuesday.