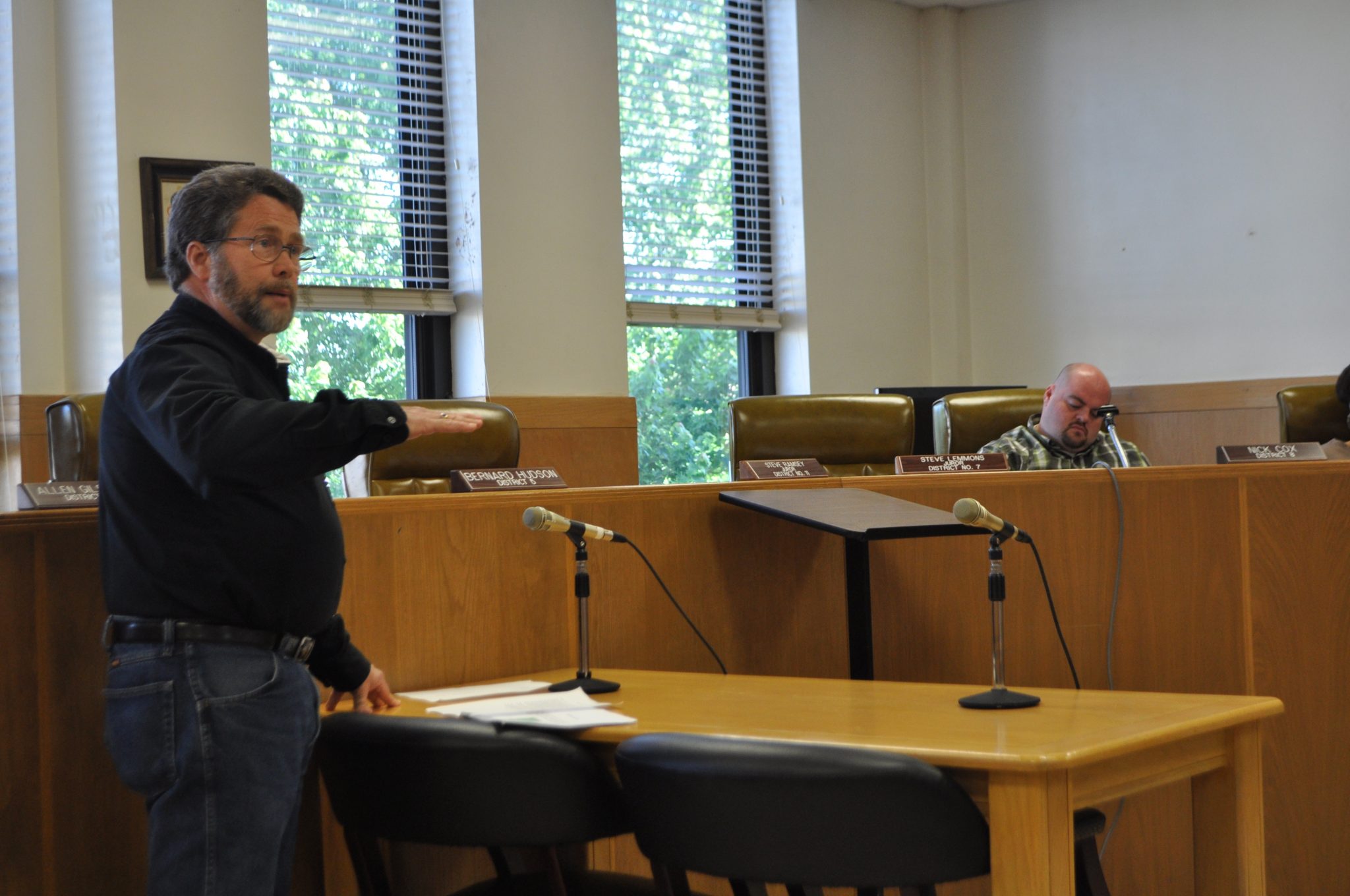 It's a tall order and it's a long shot, Webster Parish Police Juror Nick Cox said, but an initiative to boost economic development and protect the Sparta Aquifer is being studied.
"The longer I'm on the jury, the more I realize that water is a huge deal," Cox said. "So, anything we can do to discuss different water resources, I think it's something we need to entertain."
Rick Buckner, executive director of the Sparta Groundwater Commission Foundation, said the Army Corps of Engineers is looking into the costs and logistics of building a new lake and opening the long-dormant water treatment plant at Camp Minden. In a presentation to the police jury's economic development committee meeting Tuesday, he went over the issues facing the aquifer and what could be done to boost economic development.
"My concern with the Sparta has to do with the volume that is used each day and the amount that is refreshed," he said. "It is totally encased in clay, and what that means is water in the ground east of here does not make it into the Sparta."
In his presentation, Buckner said the plan to help the Sparta is a three-phase solution: restore the existing water plant at Camp Minden, create a lake west of Sibley and dredge the bayou and create a lake north of Dixie Inn.
Webster Parish is the recharge area of the Sparta Aquifer, and by restoring the water treatment plant and building the two lakes, it would allow businesses and citizens to use surface water while recharging the aquifer, he said.
In light of the plan he proposes, the parish has a population of 39,710 in 2016, with a loss of about 258 people. The population during the 2010 census was 41,207. Sales tax revenue is also declining. From 2015 to 2016, the jury lost about $424,000 in sales tax revenue.
The benefits of the project are an increased recharge area for the Sparta, alternative sources of water, preservation and conservation areas, opportunities for utility plants, locations for resort areas and potential for economic development.
Buckner said the Army Corps of Engineers is studying the area to see if it's feasible and looking into the cost of such a behemoth project.
Juror Daniel Thomas, District 3, said the cost would likely be astronomical.
"I'm not trying to be negative, but it's pretty easy to talk about where you would build lakes," he said, "but if you go to putting a pencil to what that might cost…"
Buckner said whatever the cost, the project would be funded with federal and state funds.
The economic development committee will recommend a resolution be drafted in support of the plan and ask the jury as a whole in June to pass it.