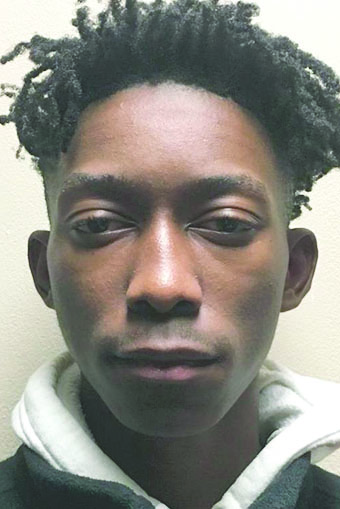 Joshua Lewis, 18, of Cotton Valley was found guilty Thursday in the second degree murder of Jaylon Thomas.
The Webster Parish jury deliberated for approximately 30 minutes before rendering the verdict.
Lewis was on trial for the November 2017 murder of Jaylon Thomas in Springhill. Thomas' body was found in the parking lot of a local church. The shooting stemmed from a disagreement between friends of the Thomas and Lewis over a girl. The victim was on his lunch break from his job at Sonic when the murder occurred.
During the trial, Assistant District Attorney Hugo Holland submitted into evidence the recorded interview with police and Lewis and provided jurors with a transcript.
Lewis admitted to shooting Thomas in the interview.
"Unfortunately there's not one, but two grieving mothers in this courtroom. But, Joshua Lewis put them both here," Holland said in his closing argument.
The defense called no witnesses and submitted no evidence.
"It's just a couple of scared kids trying to protect themselves," Sarah Smith said in the defense's closing argument.
District Attorney Schuyler Marvin said, "I want to commend the Springhill Police Department for the thorough investigation they did in this case and appreciate and want to thank the Webster Parish Sheriff's Office and the Minden Police Department for the additional security they provided during this trial week and for the dedicated service they continue to daily provide to our community."
Sentencing for Lewis is scheduled for April 8. The codefendant, Keshawn Johnson is scheduled for jury trial on April 22, 2019.