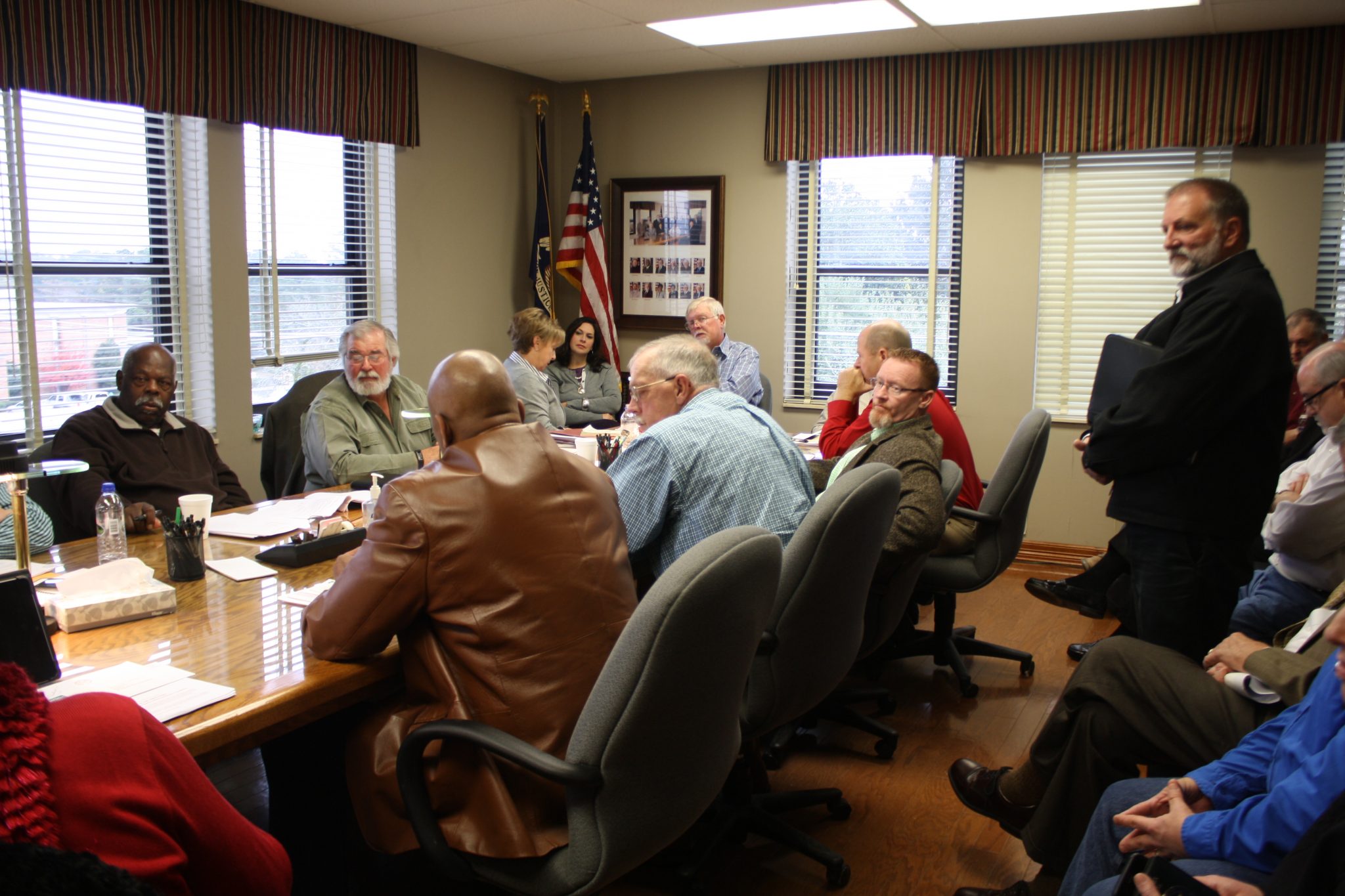 The Webster Parish Police Jury took action on many items at its monthly meetings Tuesday.
Jurors passed an amended 2016 budget and final 2017 budget.
Treasurer and secretary Ronda Carnahan walked through proposed changes to the budget with jurors at budget workshops, one of which was attended by parish attorney Patrick Jackson.
Funding in nonessential areas was reduced by 25 percent. Those areas include Council on Aging, Coordinating and Development Council, Trailblazers, economic development, North Louisiana Economic Partnership, Holiday Trail of Lights, Interstate 69 corridor, juror recreational spending, arts and museum and Sparta expense.
Some jurors anticipating cuts would continue over the next few years and many nonessential line items might be eliminated.
The jury also voted to support a resolution which hopes to hold Explosive Service International to a stipulation in a contract signed with the U.S. Army requiring the removal of a large incinerator, or burn chamber, after the M6 cleanup project is complete.
"This is a resolution supporting the people of Doyline," Dustin Mosley, District 12 juror who suggested the resolution, said.
"This shouldn't be an issue, because the contract already states the removal of the burn chamber will be taken down and removed."
ESI and community representatives spoke in favor to the jury of the chamber remaining intact under ESI's operation. However, most jurors expressed having received communication from constituents asking that the chamber be removed.
Action was also taken to halt the support of a cooperative effort with Bossier Parish Police Jury to look into the feasibility of rehabilitating the water treatment plant on Camp Minden.
Support was given by the WPPJ in May 2015 and the application to Louisiana Wildlife and Fisheries was filed in October.
Bonsall said last year the jury voted to work in conjunction with the Bossier jury to pursue the permit. However some jurors, included three new to the governing body, expressed concerns about the effects of removing water, especially as it relates to draw downs and fighting salvania. Jurors and area leaders expressed concern with how it would affect municipalities and water sources for Webster Parish.
"This does affect the whole parish, not just the south part," juror Daniel Thomas said. "As we move forward, surface water will become more and more important. While I don't think there is any ill intent, it's our job to think about the position we are leaving future generations in. We need a water study for our parish and to be cautious and plan for decades down the road."