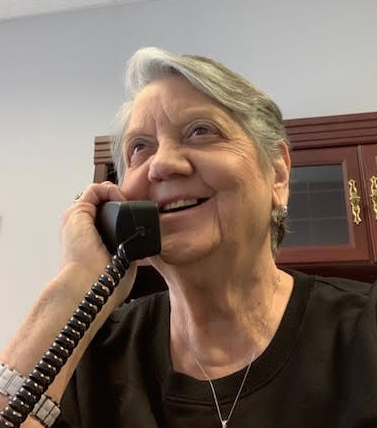 Karen's Korner,
As seniors, not only are we aging, but those around us are as well, and many outlive their friends and family, left with a lot of alone time.
Loneliness is one of those issues that often affect us as seniors.
APA Dictionary of Psychology says: Loneliness n. affective and cognitive discomfort or uneasiness from being or perceiving oneself to be alone or otherwise solitary.
I have known many people who enjoy their alone time, but I cannot think of anyone who enjoys isolation or really being lonely. It is a true feeling that many seniors experience every day simply because they have no one to meet their needs, or talk with them, or spend quality time with them. It is a sad situation for anyone to be lonely. It affects us in many ways.
"Loneliness is a function of the affective need for companionship and belonging, and left unaddressed, it can detrimentally affect a person's self-worth." (Hawkley, Browne, & Cacioppo, 2005).
Connection is very important to us all. We all like to be a part of something. We all like to belong and be loved and appreciated for who we are. And there are ways to combat loneliness. Psychology Today provides some of the following:
"Practice self-kindness. In difficult moments, it's essential to practice self-kindness. Blaming ourselves when we feel lonely is not helpful. So limit your hurtful self-talk, take care of yourself, and just generally give yourself a break.
Capitalize on the present moment. When you feel good about something, share it with others right away, and I don't mean "share" by posting on your social media. You could share by calling or texting a friend.
Rethink how you spend your spare time. Find or renew an old hobby you can get lost in.
Do more things with people. Engaging in face-to-face social interactions help!
Stop your negative thought cycles! Get caught up with things that make you feel better.
Volunteer remotely or in real life".
I have two rescue pups that keep me going. They are such comfort and are great companions, but it does take a lot of time and effort to take care of them, but they are very good at keeping me from being lonely. Just some helpful thoughts from the Korner!
By the way, talk to people. Find out what makes them tick. – Come to the COA and play bingo and enjoy the folks here!! There's never a dull moment! Join in on the fun…Monday through Friday at 1482 Sheppard Street, in Minden.