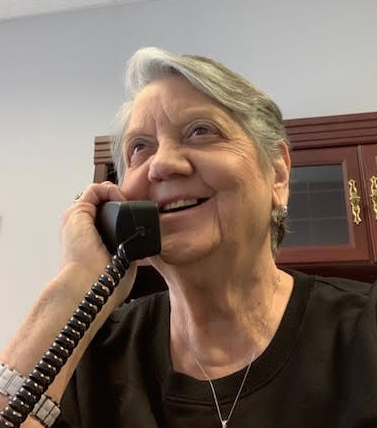 KAREN'S KORNER
THANKSGIVING IS ALMOST HERE. I KNOW WE ALL HAVE SO MANY THINGS TO BE THANKFUL FOR. Here is a little history concerning one of the most favorite holidays on our calendar.
"Thanksgiving Day is a national holiday in the United States starting in 1789. In 2023, Thanksgiving in the US will be on Thursday, November 23rd. For Canada, in 1957, the Canadian Parliament proclaimed Thanksgiving the second Monday in October, or Columbus Day for the United States.
Thanksgiving became a national holiday in 1863. During the Civil War, President Abraham Lincoln declared Thanksgiving:
"A day of Thanksgiving and Praise to our beneficent Father who dwelleth in the Heavens. And I recommend to them that while offering up the ascriptions justly due to Him for such singular deliverances and blessings, they do also, with humble penitence for our national perverseness and disobedience, commend to His tender care all those who have become widows, orphans, mourners or sufferers in the lamentable civil strife in which we are unavoidably engaged, and fervently implore the interposition of the Almighty Hand to heal the wounds of the nation and to restore it as soon as may be consistent with the Divine purposes to the full enjoyment of peace, harmony, tranquility and Union." (Chrisitianity.com:)
"In the United States, Thanksgiving is historically a day to praise and thank God for our blessings and ask Him to heal the nation's wounds. It was also a national day of penitence. "Thanks"giving is to glorify God as an act of worship, giving thanks for all things as part of God's providence." (Christianity.com)
Allabouthistory.org gives a beautiful definition of Thanksgiving as primarily about relationships: "The true meaning of Thanksgiving focuses upon relationship. Thanksgiving is a relationship between God and man. Upon their arrival at New Plymouth, the Pilgrims composed The Mayflower Compact, which honored God. Thanksgiving begins with acknowledging blessings."
Happy Thanksgiving to you all from the WPCOA!