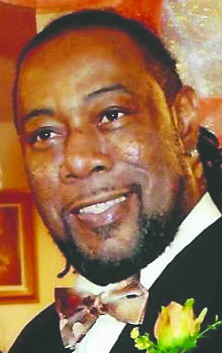 Homegoing Celebration Services for Kendrick James Rambo will be held Saturday, December 15, 2018, 11:00 A.M. at the King Solomon Baptist Church with Pastor Rodney E. Williams, officiating. Interment will follow at the Theus Cemetery.
Kendrick Rambo was born to the late Thomas Rambo, Jr. and Joyce Hodge Rambo in Shreveport, LA.
Kendrick accepted Jesus as his personal Saviour at an early age and was a member of the King Solomon Baptist Church where he sang in the Male Chorus.
He was educated in the Bienville Parish Schools and was a 1979 graduate of Ringgold High School. He was employed at the Ammunition Plant, Fibrebond and P & H Tube in Louisiana. He was also a postal worker in Houston, TX.
Kendrick departed this earthly life on December 7th. He was preceded in death by his parents; his grandparents that reared him, Thomas Rambo, Sr. and Eula Rambo; and a sister, Patricia Rambo.
He leaves to cherish his memories his loving wife, Sanrda Rambo of Sibley; three sons, Tarus Jones of Youngsville, LA, Chancey Hawk of Dubberly, and Delloranzo White of Heflin; two daughters, Delonda Ashley (Larry) of Bossier City and Tonia White of Minden; twelve grandchildren; four great grandchildren; three brothers, Jerry Wayne Jackson of Houston, TX, Michael Rambo of Minden, and Rev. Rodney Williams (Cynthia) of Sibley; one sister, Jeri Williams of Ringgold; aunts, Mary Cunningham and Jeanette Murphy; uncles, Felton Rambo and Travis Rambo; and and a host of nieces, nephews, relatives and friends.
Visitation will be held Friday, December 14th in the chapel of Kennon's Mortuary from 10:00 AM to 6:00 PM. Services are entrusted to Kennon's Mortuary.
KENNON'S MORTUARY
417 Martin L. King Jr. Drive
Minden, LA 71055