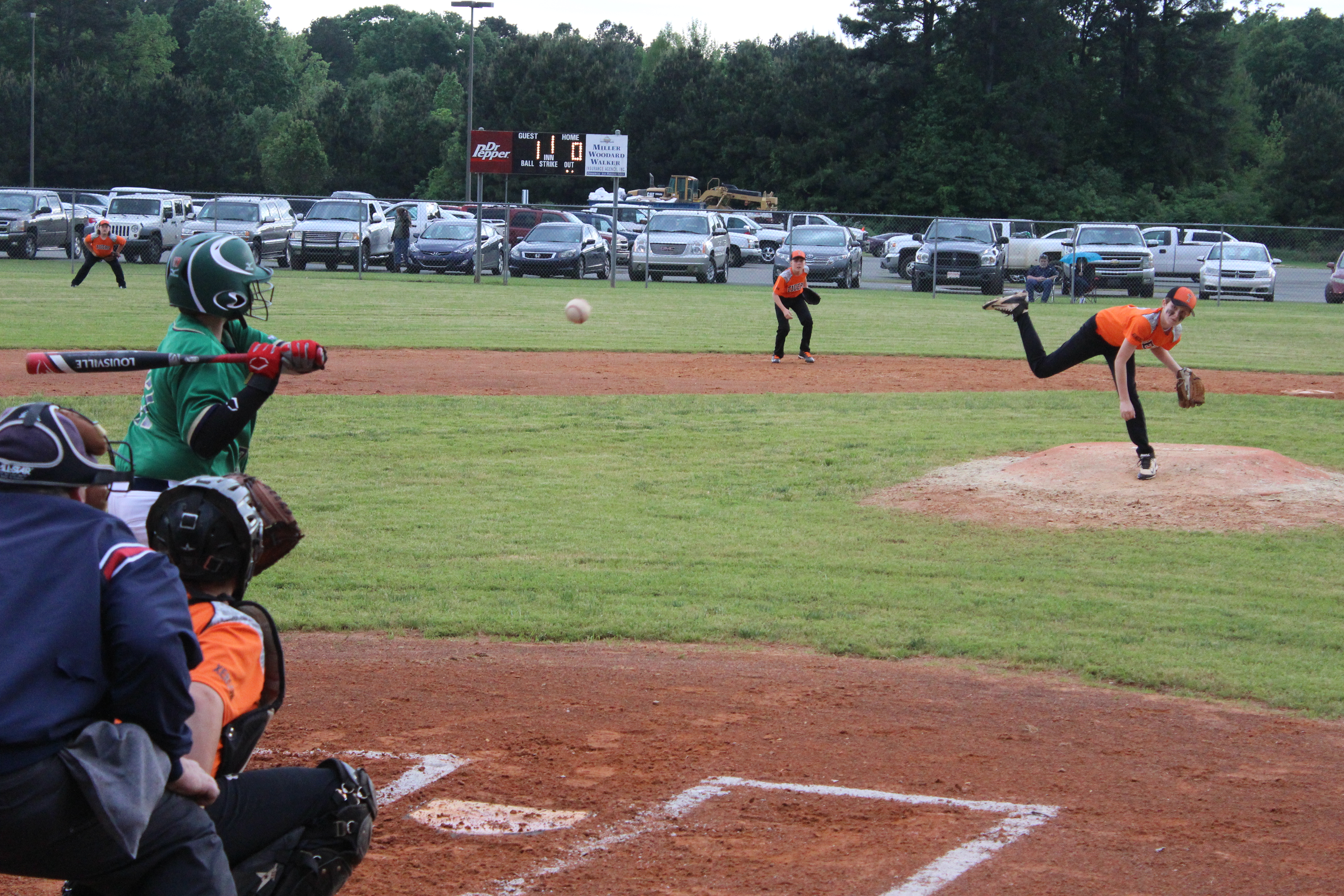 Darlings
Kennon Krushers 10
Global Pressure 2
Leigha Gilbert homered and singled twice to lead Kennon, Ah'Lazia Douglas singled three times, Brooklyn Davis, Dakota Howard, Baleigh Haulcy and Destiny Boyd all had two base hits and Aubrey Gorman, Charlie Flournoy, Kenadie Keener and Layla Slaughter all added hits.
Jacey Adams doubled to lead Global Pressure, followed by Makenzie Branton, Kylie Ryan, Meghan Harris and Gabrielle Brown with two hits. Lindsey Ryan, Madison Harris, Madison Blewer and Chloe Monroe added base hits.
State Farm 6
Lady Rangers 7
Asia Blow, Kaelynn Williams and Ahmani Hawkins led the Lady Rangers with three hits, followed by Kabregia Forbes and Chelsea Hampton with two hits.
Natalee Dodd and Karin Clary added base hits.
For State Farm, Keyania Richardson had three hits to lead the way. Kambree Frizzell, Synyiah Rabb, Gracie Spencer and Mattlyn Price had two hit games and Maddy Whitehead, McKenzie Bailey and Trinity Carter added base hits.
Dixie Angels
Kennon Dazzlers 8
Timberland 3
Kaylin Williams blasted two home runs to lead the Dazzlers, followed by Laci Cheatham with a triple and a single and Lauren Cheatha, with a base hit. Elisabeth Cage struck out six batters for Kennon.
Mallory Pesnell, Lily Giddens, Elyse Jackson and Lauren Still all had hits for Timberland. Landry Malone struck out six batters for Timberland.
Dixie Belles
Pink Pratique 2
OWC 6
Olivia Osborne led OWC with a double for their only hit. On the mound, Osborne was phenomenal, striking out 13 batters in five innings of work.
Shamorrow Whiting, Ty'Asia Shehee and DeTyquesha Jackson all had base hits for Pink Pratique.
Coach Pitch
Southern Stone 4
Roma 2
Cameryn Davis hit a home run to lead Southern Stone, followed by Gage Williams, Remington Arender, Hudson Glasscock and
Connor Bolton with doubles and Justin Woodford, Jarrett Burt, Landry Merritt and Christian Hampton added base hits.
For Roma, Garrett Adams, Preston Blakely, Zavius Lewis and Mikey Shephard had base hits.
Defiance 10
Minden's Finest Storage 2
Landon Brewer had two doubles to lead Defiance, while Brendon Frazier doubled once, Jamall Carey Jr. and Jayveion Jackson
had two base hits and Jordan Ainsworth, Jakob Frasier, Ty Erving and Jacoby Hartwell added base hits.
Blake Lewis, Noah Cox, Bryce Monk and D.J. Bryant had base hits to lead Minden's Finest Storage.
AA
Wonder Boys 11
Lil Soldiers 0
Brody Bower and Bryson Ranger hit home runs and tripled to lead Wonder Boys. Easton Sanders also blasted a homer and a
double, while Reagan Coyle and Kevin Berry hit doubles and Landon Huddleston, Gaige Machen and Jaxon Smith added base hits.
The Lil Soldiers were not able to muster up a hit in this contest.
Elm St. Dental 2
Bandits 10
Wyatt Wharton, Spencer Brantley, Hayden Watkins and Willie Jenkins had multiple hits for the Bandits. Devery Moore, Tanner
Johnson, Everonte Williams and Lucas Whitten had doubles for the Bandits and Brian Williams and Deveryon Moore added base
hits.
Dawon Day, Seth Mangrum, Mason Goodman, Quinn Jackson and Ethan Turner had hits for Elm St. Dental.
AAA
Kirk's Towing 5
Alpha Energy 5
Darrius Carter had the only hit of the night for either team, hitting a home run and a double to lead Kirk's Towing. Jacob
Whitehead struck out six batters for Kirk's Towing, while Jaylin Williams was great on the mound for Alpha in striking out
10 batters.
Regulators 0
Alpha Railroad 15
Mason Lewis, Seth Levesque and Price Miller had base hits to lead Alpha. Price Miller struck out six batters on the mound.
Chase Hammen struck out four batters for the Regulators.
Dixie Youth
Minden Athletic 1
Rangers 2
Landon Hopkins and Jaron Davis had base hits for the Rangers, while Andrew Fegley was impressive in striking out 16 batters.
Jacob Corke had two doubled to lead Minden Athletic and Drake Freeman struck out eight batters.
U.S. Silica 3
Tigers 3
Jake Walker, J.T. Edge, Trenton McLaughlin, Parker Hall and Peyton Allen had base hits for the Tigers, while McLaughlin
added 10 strikeouts on the mound.
Ashton Stewart tripled to lead Silica, followed by Keegan Frizzell, Thomase Rhame and Xander Turner with base hits. Connor
Humphreys struck out five for Silica.
Dixie Boys
Lakeside 1
Glenbrook 7
Trevor McLean singled and Cade Clemons doubled to lead Glenbrook to the win.
Alex Haynie, Krys Stewart and Zannon Taylor all had hits for Lakeside.
Hebert's Town & Country 7
Minden Elite 5
Ashley Maness led Hebert's Town & Country with a triple, followed by Peter Edwards with a double and Nate Willis and Asa
Greer added base hits.
Hunter Wilkes doubled for Minden Elite, while Treyton Butler, Brandon Scott and Kenneth Gipson added base hits. Hunter
Wilkes struck out five batters on the mound.