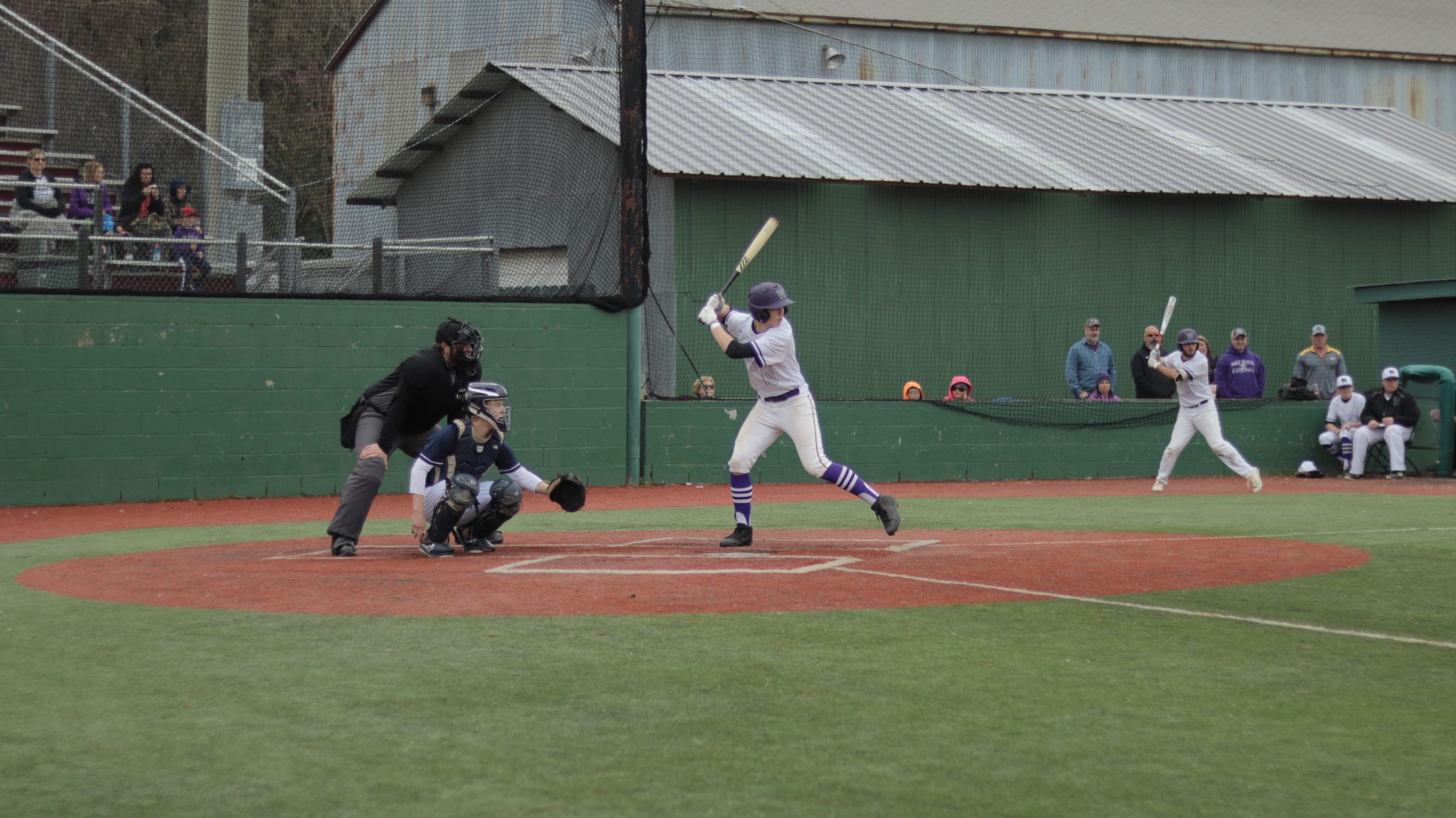 It was a weekend of close losses for North Webster, but the Knights took the last game from Loyola, 4-3 on Saturday afternoon with one run in the bottom of the seventh.
The score was tied at three heading into the bottom of the seventh. North Webster (5-2) got hot as Conner Audirsch singled to lead off the inning before moving to third after another single by Roc Hawthorne. With runners at the corners, Loyola elected to intentionally walk the next batter to load the bases.
The Knights unsuccessfully attempted two squeeze bunts, but the following pitch got by the Loyola catcher, and the passed ball led to the game-winning run for the Knights.
Loyola (5-1) got things moving in the second inning when Matt Ramsey doubled on a 2-2 count, scoring one run.
North Webster scored three runs in the fourth inning. The offensive onslaught by North Webster was led by Gavin Gillentine, Tyler Lee, and Nate Williams, all knocking in runs in the inning.
Loyola evened things up at three in the top of the fifth inning when Jett King singled on a 2-1 count, scoring one run.
Kade Garmany took the win for North Webster. He surrendered zero runs on one hit over two innings, striking out four and walking zero.
Cole Shamburg took the loss for Loyola. He lasted six and a third innings, allowing six hits and four runs while striking out three.
Jordan Nelson started the game for North Webster. He went five innings, allowing three runs on three hits and striking out two
Bryson Worley led Loyola with two hits in three at bats.
North Webster tallied six hits on the day. Garmany and Audirsch all collected multiple hits for North Webster.
The Knights play next at Simsboro on Monday at 5 p.m.