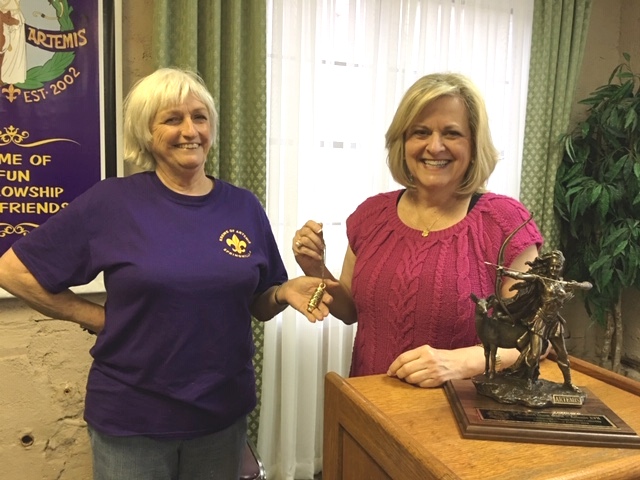 On March 30, members of the Mardi Gras Krewe of Artemis-Springhill gathered at their Den at 025 Bice Street in Springhill to officially end their seventeenth carnival season with a celebration consisting of awards, fun, fellowship, friends and good food!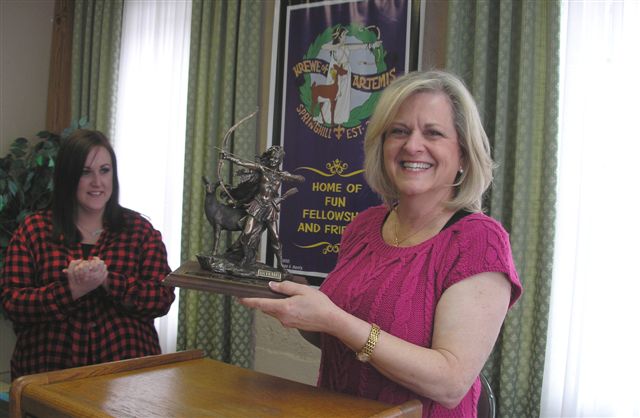 Co-Captain Nikki Reeves presented a lovely statue of Artemis from the Krewe to outgoing Captain Diane Marie, who hands over the reigns to in-coming Captain Donna Waring. Both of these leaders were all smiles as Captain Marie gave the traditional Captain's Whistle to Donna Waring as she begins her elected position on April 1, 2019.
The Krewe of Artemis meets the first Thursday of each month at their den at 7:00 P. M. If you are interested in learning more about Mardi Gras and Artemis, and you are eighteen (18) years of age, you are invited to come to a meeting or for additional information, you may contact 870-859-3344.