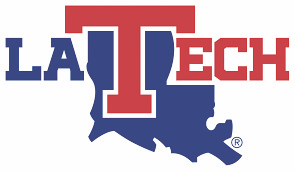 RUSTON — Louisiana Tech deep snapper Reeves Blankenship earned first team all-Conference USA honors while linebacker Tyler Grubbs and punt returner Smoke Harris each landed on the league's second team announced by the conference office Tuesday.
Wide receiver Bub Means and defensive lineman Ben Bell both earned a spot on the Conference USA All-Freshman Team while 12 more Bulldogs earned honorable mention all-league accolades.
Blankenship earned all-conference honors for the fourth straight year, after being named honorable mention in 2018 and second team all-league in 2019 and 2020. He has been rock-solid for the Bulldogs during his entire career, never recording a bad snap on either punt, field goal or extra point attempts.
Grubbs led the Bulldogs with 97 tackles this season, including 10 tackles for loss for minus 38 yards. The "Covid Freshman" had 44 solo tackles, 53 assisted tackles, 2.0 sacks (for minus 24 yards), four pass breakups, three quarterback hurries, two forced fumbles and one fumble recovery. He had three double digit tackle games, including 13-tackle efforts against SMU and Southern Miss.
Harris was one of the top punt returners in the country, ranking No. 3 in Conference USA and in the top 20 in the country averaging 8.9 yards per return. Harris returned 22 punts for 195 yards, including a 67-yarder in a win over North Texas. He had a career-high 81 yards in punt returns in the North Texas game.
Means was named to the Conference USA all-Freshman team after recording 22 catches for 420 yards and two touchdowns during the season. Means averaged a team-best 19.6 yards per reception, which included a 72-yarder for a TD in the season opener against Mississippi State. His 19.6 yards per reception ranked in the top 5 in the league and top 20 in the country.
Bell earned a spot on the all-rookie team after recording 27 tackles on the season, including 6.0 TF for minus 19 yards. He recorded 3.5 sacks on the season and two quarterback hurries and two forced fumbles. Bell recorded a career-high six tackles in a win over Southeastern Louisiana and five against Mississippi State.
The Bulldogs saw a dozen players earn honorable mention all-Conference USA honors, including: WR Smoke Harris, WR Tre Harris, OL Abraham Delfin, OL Josh Mote, DE Mykol Clark, DT Keivie Rose, LB Trey Baldwin, LB Ezekiel Barnett, DB Baylen Buchanan, DB Khalil Ladler, DB BeeJay Williamson and PK Jacob Barnes.