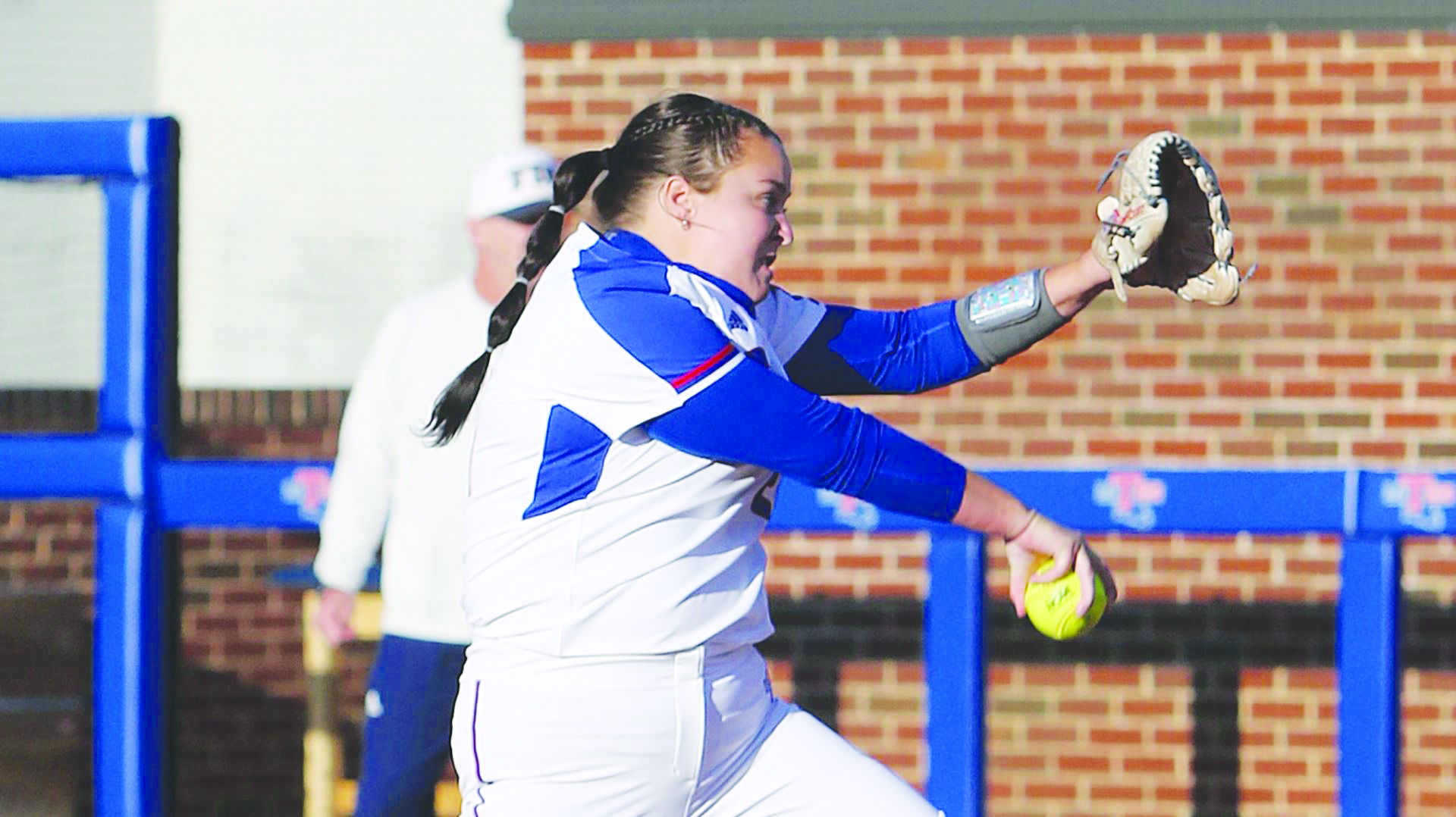 RUSTON — Amanda Gonzalez homered and Audrey Pickett dominated to lead Louisiana Tech to a 2-0 win and a three-game sweep over FIU in Conference USA action at Dr. Billy Bundrick Field on Sunday.
Gonzalez, who reached base safely in 9-of-10 plate appearances over the three games, hit a towering solo shot to dead centerfield to give the Lady Techsters an early 1-0 lead in the first inning.
Pickett (11-4) then made it stand up, pitching a complete-game 4-hit shutout for her second win of the series in the circle.
"I was most proud of our defense," said Tech head coach Josh Taylor. "We didn't commit an error over the last 19 innings of this series and that was the difference. Audrey pitched lights out all weekend. She was really, really good.
"And Amanda … what a way to respond. I told her (after this game was over) that she was awful Friday in those first three innings (committing three errors), but she responded. She was solid defensively the rest of the series, and came up with so many big hits."
Tech saw four of its first five hitters record a hit to start the game, but the Lady Techsters managed only a single run on Gonzalez's fourth home run of the year. The home run came one pitch after Sierra Sacco was called out for leaving first base early on a stolen base attempt.
Pickett got into some trouble in the first and third innings, but worked out of it both times. FIU had runners on second and third with no outs only two batters into the contest.
However, a line drive was caught by Gonzalez who then turned a double play at second base.
FIU loaded the bases in the third inning with two outs, but Pickett induced a ground ball out to Gonzalez from Golden Panthers cleanup hitter to keep the one-run lead intact.
Tech added a single run in the bottom of the fourth inning on an infield single by Sacco, scoring Katelin Cooper from third base.
Pickett retired the final 11 batters of the game to pick up the win.
Tech will next travel to Texas-El Paso for a three-game series Friday through Sunday.