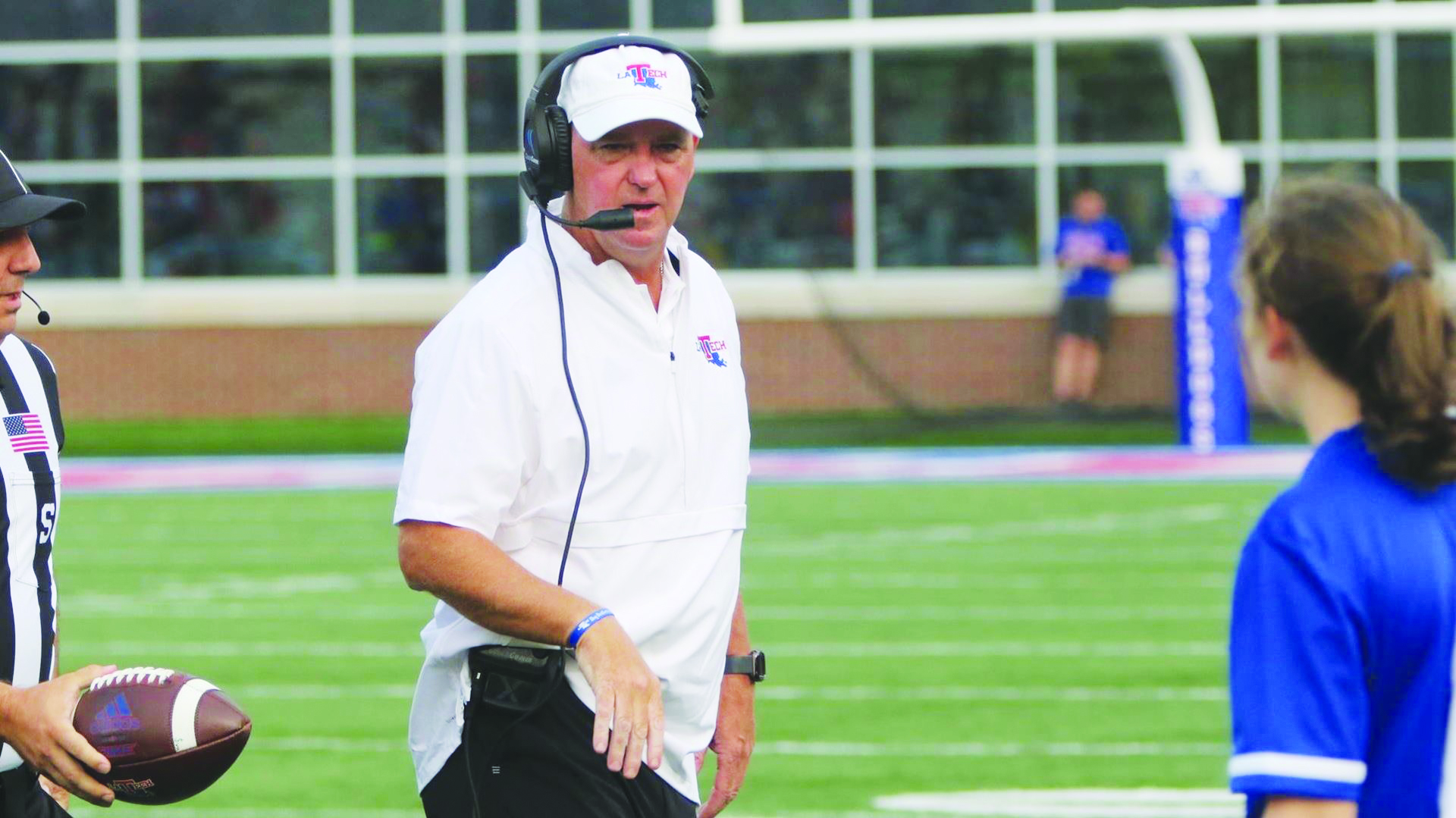 Louisiana Tech's football team stands at 1-2 on the season.
The Bulldogs could easily be 3-0.
Now the Bulldogs will try to shake off its latest heartbreaking loss after falling to Southern Methodist last week when the Mustangs won 39-37 on a 41-yard Hail Mary pass with no time remaining.
"Unfortunately, we're a 1-2 football team after Saturday," said Tech head coach Skip Holtz said during his weekly press conference. "You can make the argument that we're two plays away from being 3-0 (the Bulldogs also lost a 35-34 heartbreaker at Mississippi State to open the season), but, at the end of the day, nobody cares. You either win or you lose.
"There were plenty of opportunities. That game didn't just come down to a last second Hail Mary. There were plenty of opportunities we had during the course of the game whether that was to get a stop defensively, keep a job alive offensively, eliminate the holding call at the end of the game when the ball goes in the end zone. You're in a one-point game like that, there are about 40 plays you can change and really change the course of a football game. That's what makes it so hard."
Now Holtz and his Bulldogs turn their attention toward the Conference USA season opener against North Texas (1-2, 0-1 C-USA) which is looking to bounce back from a home loss to Alabama-Birmingham.
Kickoff is set for 6 p.m. and will be televised on the online Stadium Network.
"We know we have a very explosive football team that's coming in here," Holtz said about North Texas. "I know (UNT head coach Seth) Littrell very well. I have an incredible amount of respect for him and the job he does. I know his background in offense. I know the last two weeks is not what his team has become or what I'm used to seeing from North Texas. They are always one of the more explosive, higher-scoring offenses in our league. They are very explosive with some of the weapons that they have when you look at them on offense. Their tailback is their fifth all-time all-purpose guy. We've played him for it seems like eight years now. He's incredibly talented and very explosive. He can take a short gain and turn it into a home run ball in a hurry. He has explosive talents and abilities. I know what he's capable of.
"They've got two quarterbacks as they played both last week when one went out with an injury. Both are very talented and have very strong arms. They have four returning starters on their offensive line. They have a very talented receiving core. Right now, they're a very determined group. I'm expecting them to go into this week of practice and have a great week and come in here with a high-powered offense that I know they're not only capable of, but what they've done in the past."
. Holtz said toss the early-season records out of the window heading into this contest.
"Everybody wants to look at records of football teams," Holtz said. "It's way too early in the season to look at records. You have to look at what a team is capable of. I know they've had some injuries on the offensive side of the ball. I would expect most of those guys will be back and we will see them at full strength.
"We have to do everything we can to keep improving and keep getting better so we can be prepared to get into this conference race. I'm excited to have the opportunity to get back into the conference and am really excited to have the opportunity to open it at home here at Joe Aillet Stadium."