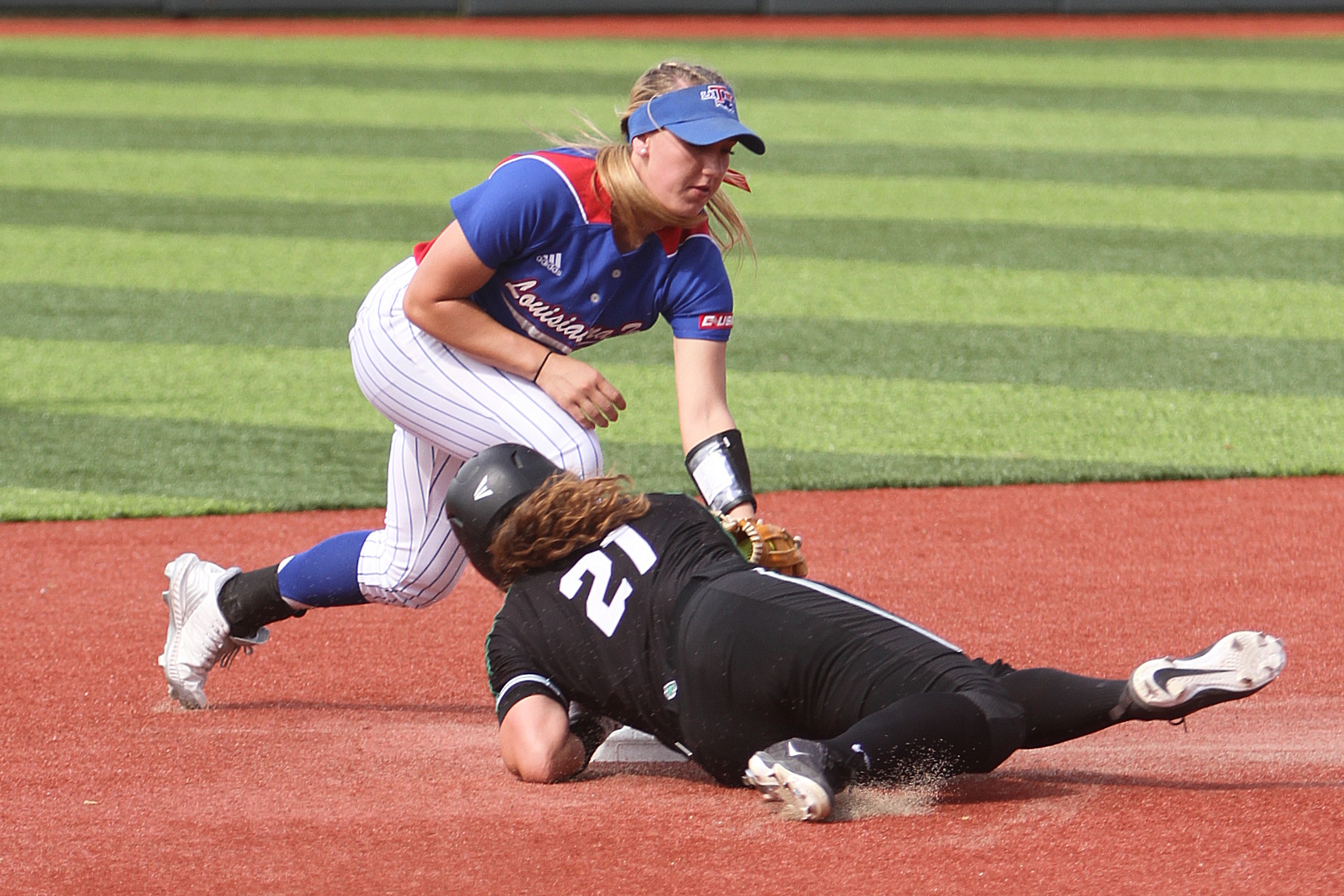 RUSTON, La. – Louisiana Tech will step out of Conference USA action Wednesday when the Lady Techsters make the short drive over to play Grambling State at 3 p.m. at GSU Softball Field.
Tech (26-9) has won four straight games, including a three-game sweep over league foe UTSA this past weekend, while scoring double digits in runs in all four games. The Lady Techsters lead C-USA with a team .313 batting average while also topping all league teams with an average of 6.45 runs per contest.
Kimmie Atienza (.420, 29 runs, 16-16 SB), Lindsay Edwards (.384, 24 runs, 3 HR, 18 RBI), Morgan Turkoly (.380, 44 runs, 21-23 SB), Bayli Simon (.333, 9 doubles, 4 HR, 19 RBI) and Jazlyn Crowder (.321, 28 runs, 5 HR, 31 RBI, 13-14 SB) are regulars that are all batting over .300 this year for Tech.
In the circle, Tech continues to rely upon Krystal De La Cruz (7-2, 2.50 ERA) and Preslee Gallaway (11-6, 2.90 ERA) who have combined to log 80 percent of the innings this season. De La Cruz and Gallaway were both first team all-league pitchers during their careers while also earning superlative awards (2017 Newcomer of the Year for De La Cruz and 2018 Pitcher of the Year for Gallaway).
Grambling State (14-14) is coming off a weekend that saw the Tigers win two out of three at Southern in SWAC action.
Rikkelle Miller (.477, 5 HR, 34 RBI), Edwenia Foster (.321, 10 runs), Anaiyah Fultz (.318, 11 RBI), Tyler Robinson (.306, 3 HR, 11 RBI) lead Grambling State offensively.
In the circle, GSU is led by D'Maria Matthews (9-6, 4.22 ERA), Ja'Lynn Bonner (3-4, 4.33 ERA) and Kenyshae Beasley (1-3, 6.71 ERA).
Tech fans can tune into the broadcast of the game through the Louisiana Tech X mobile app.