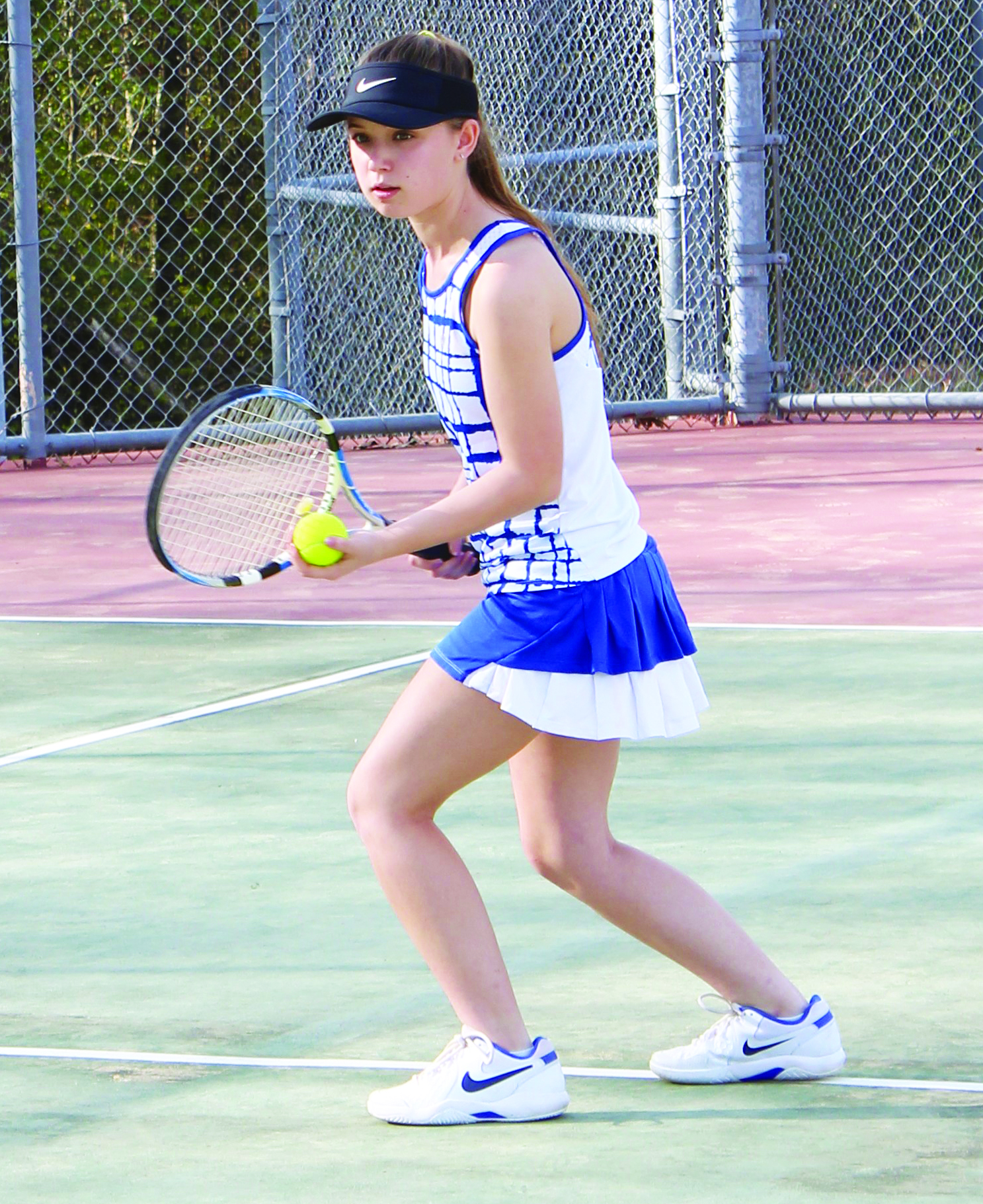 The Apache Netters traveled to Monroe for a dual match with district opponent River Oaks this weekend. The experience of the Mustangs proved too much for the Apaches as River Oaks took the win, 3-2. Coach
"Unforced errors and degrees of inconsistency in shot selection were contributing factors," Glenbrook coachWayne Orr said. "Our inexperience was evident; their players took advantage of our youth."
In mixed doubles, Katharyn Woodard and John Curtis Brown showed their strength and experience as they defeated Molly Gray and Will McHugh 6-0, 6-0.
"We took control of the match with well-placed serves and our aggressive play at the net, keeping our opponents on the defensive," Orr said.
In boys singles, Jacob Burt defeated Alec Patel 6-0, 6-2.
In girls singles, Mary-Evelyn King is adjusting to being the number one player after the graduation of Amelia Christy. Dropping her serve and not getting enough depth on her ground strokes contributed to her 6-4, 6-1 defeat.
"She faced an opponent who used a penetrating cross-court backhand to keep Mary-Evelyn on the defensive," Orr said.
In girls doubles, Allie King and Molly Fowler lost 6-3, 6-3 to Megan Fuller and Mattie Jacobs.