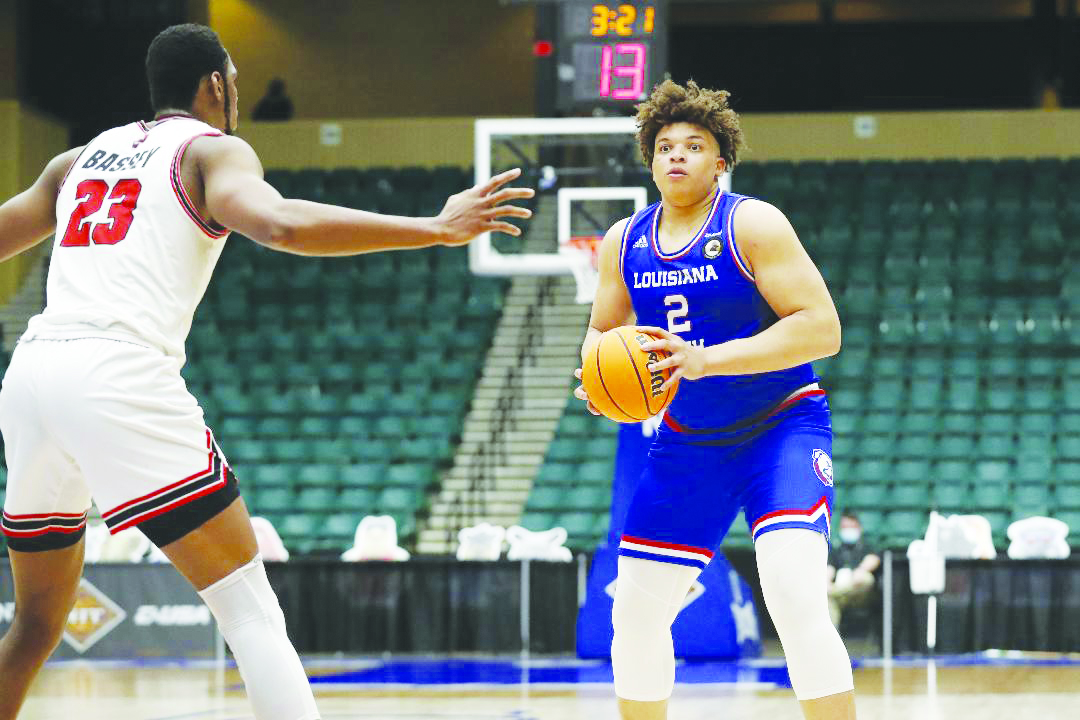 RUSTON — Louisiana Tech forward Kenneth Lofton, Jr. is one of 30 student-athletes selected to the Midseason Team for the Naismith Trophy College Basketball Player of the Year.
Lofton, Jr. ranks seventh in the country in Player Efficiency Rating (33.1), seventh in double-doubles (14) and rebounds per game (11.0), 40th in field goal percentage (54.8) and 91st in scoring (17.3).
The Port Arthur, Texas, native has scored in double figures 20 times this season while recording a team-high seven 20-point scoring performances. He also has two 30-point scoring performances, going for 36 points and 17 rebounds at North Carolina State and 31 points and 14 rebounds at Santa Clara.
He has been on a tear as of late, registering a double-double in five straight games while averaging 20.0 points, 12.6 rebounds and 4.4 assists per game during that span.
Lofton was three assists shy of tallying a triple-double at FIU with 21 points, 13 boards and seven assists.