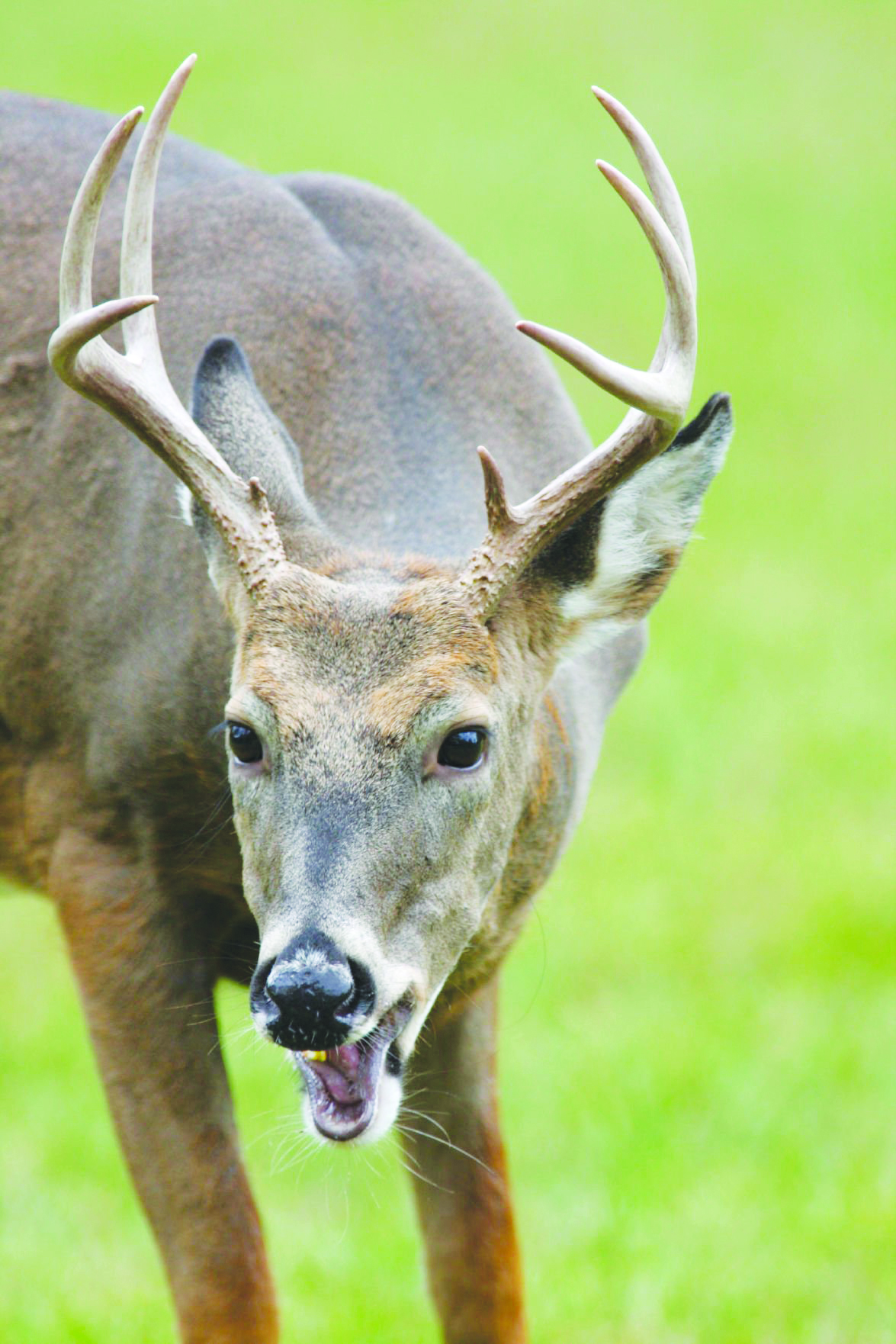 By Glynn Harris
It was inevitable. Until the last couple of weeks, Louisiana deer hunters have held their collective breaths that Chronic Wasting Disease that has surrounded our state would not make an appearance in Louisiana deer.
The disease has been found in deer in Texas, Arkansas and Mississippi and it was only a matter of time before it showed up in Louisiana deer.
It's here now. A buck deer taken in Tensas Parish has tested positive for the dreaded disease.
What is Chronic Wasting Disease, or CWD? The disease results from mutated proteins, or prions, found throughout the nervous system of cervids — that includes animals such as deer, moose, and elk. The disease is always fatal and is highly transmissible between cervids.
We visited with Deer Study Leader for the Louisiana Department of Wildlife and Fisheries, Jonathon Bordelon, for his comments about what deer hunters in our state can expect going forward.
"Although deer seasons have come to a close in Louisiana for the 2021-22 time frame, there is the possibility of a baiting and feeding ban for the 2022-23 season in the areas affected," Bordelon said. "Tensas Parish with those adjoining Tensas, Madison and Franklin, are likely to see these restrictions for next season.
"In addition, export restrictions will likely be put in place. For example," Bordelon continued, "it is likely that should a deer be taken in the restricted areas, only meat, skull cap and antlers and jaw bones may be removed from the restricted area."
An internet search of the disease and its impact on overall deer populations is telling. For example, CWD has an extended period of incubation averaging 18-24 months between infection and the onset of noticeable signs. During this time frame, animals look and act normal. The most obvious sign of CWD is progressive weight loss. Other behavioral changes reported include decreased social interaction, loss of awareness and loss of fear of humans. Diseased animals also may exhibit increased drinking, urination and excessive salivation.
The disease was first identified in captive deer in a Colorado research facility in the late 1960s and in wild deer in 1981. Since 2000, at least 28 states have produced positive tests in free-ranging animals.
Nationwide, the overall occurrence of CWD in free-ranging deer is relatively low. However, in several locations where the disease is established, infection rates may exceed 10% with some localized areas reporting more than 25%.
What effect can exposure to CWD have on humans? To date, there have been no reported cases of CWD in people. However, some animal studies suggest that CWD poses a risk to certain types of non-human primates, such as monkeys, that eat meat from CWD-infected animals. These studies raise concerns that there may also be a risk to people, although this has not been established.
Bordelon noted another risk of the disease when feeding and/or baiting is allowed to attract deer. "These mutated proteins can remain active for years and not only are items used to feed deer may be affected, but also plants that grow on areas where the prions are present may also be incorporated into some plants," he said.
One slight bit of encouragement is that since 2018 between 500 and 600 deer have been tested in Tensas Parish with only this one deer being positive so far.
"However," Bordelon cautioned, "when you find one, you're likely to find more."
Chronic Wasting Disease; I suppose it's something deer hunters in Louisiana will have to deal with from now on.