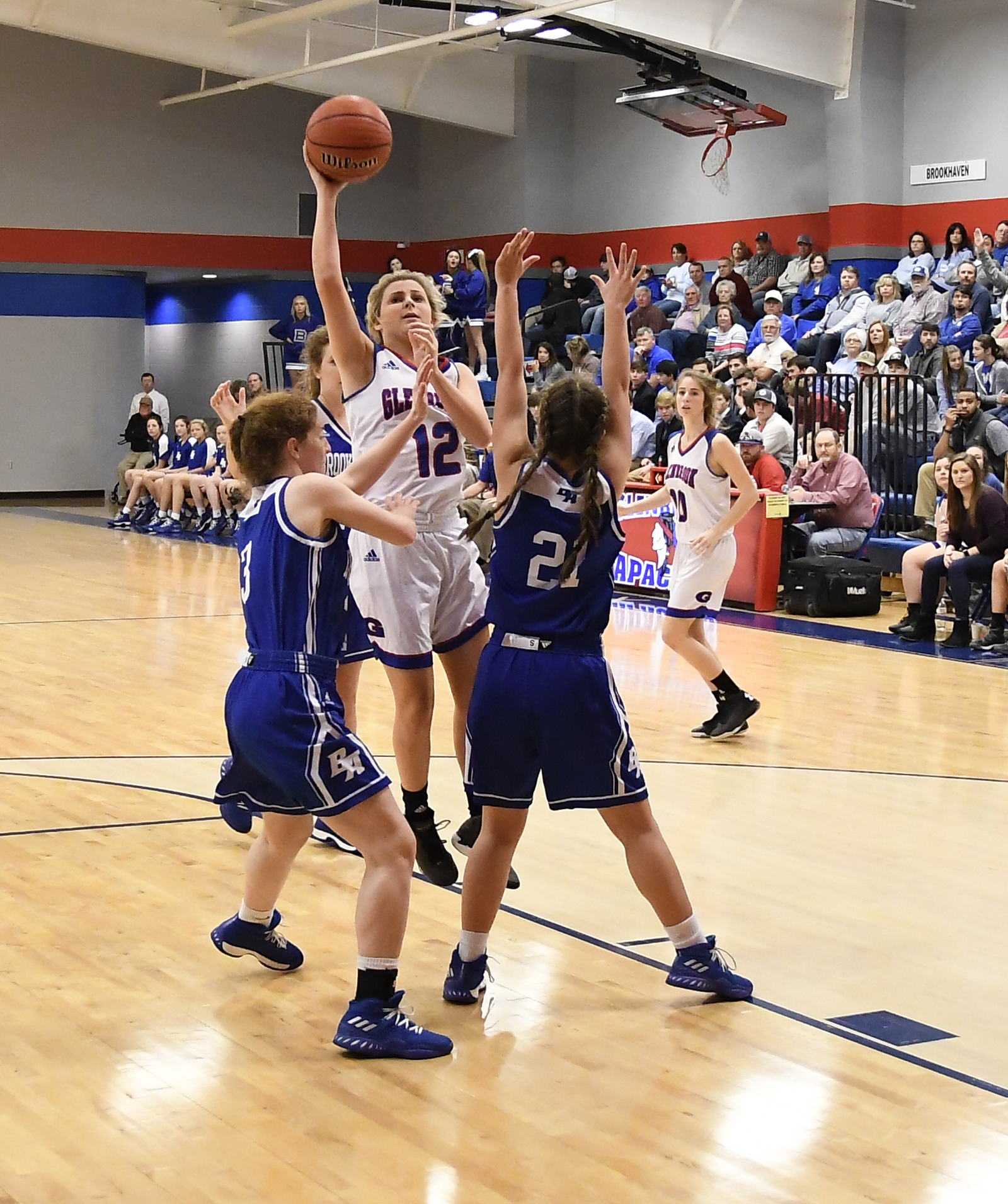 The Glenbrook Lady Apaches fell to the Brookhaven Academy Lady Cougars 66-44 Saturday night in the third-place game of the AA South State Tournament at Glenbrook School, finishing fourth out of the South as they look towards this week's AA State Tournament in Brookhaven, Mississippi at Brookhaven Academy.
The Lady Apache wound up in the third place game after falling to Centreville Academy and the Lady Tigers on Friday night 54-44.
Kate Marvin led the Lady Apaches with 14 points against the Lady Tigers, followed by Amelia Christy with 11 points and Kannon Butler with 10 points.
For their efforts throughout the tournament, Kate Marvin and Alyssa Martin were awarded All-Tournament recipients.
In the girls South State finals, the Lamar Christian Lady Lions took down Centreville Academy Lady Tigers 57-34 to wear the South crown, while in boys action, the Brookhaven Academy Cougars defeated the Clinton Christian Academy Warriors 39-30 to win the boys South title.
For the Glenbrook Apaches, Da'maza Robinson was selected to the All-Tournament team.
The Glenbrook Lady Apaches will take part in this week's state tournament, starting Wednesday at 6:30. The Glenbrook girls will meet the No. 1 seed out of the North in Marshall Academy.
For more information on the state tournament or for a complete look at the bracket, visit www.msais.org.