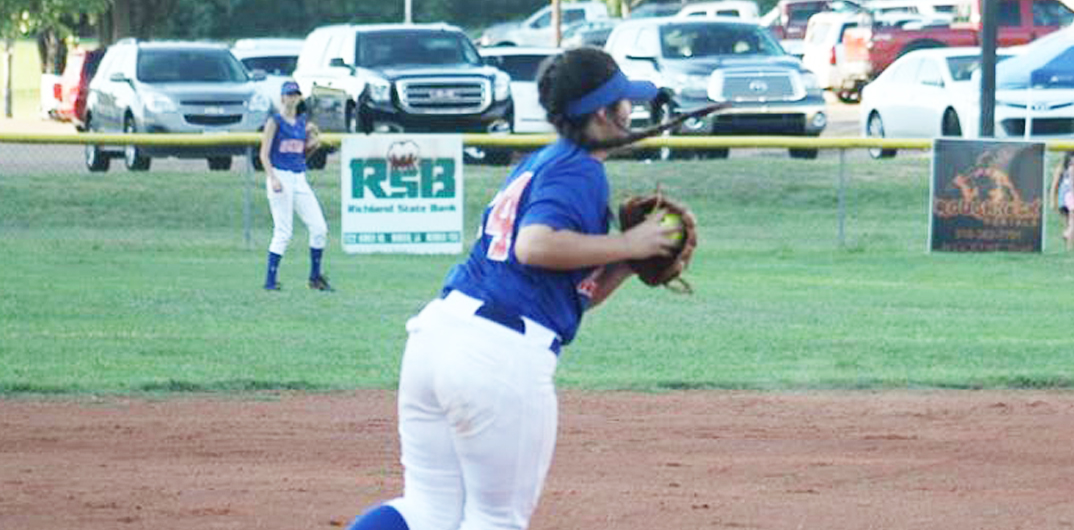 It's been a wild ride for the Glenbrook Lady Apaches and first-year head coach Roo Johnson.
The Lady Apaches' latest victim was Union Christian Academy, 7-4, on Tuesday.
"Alyssa Martin kept us in the game until our bats came around," Johnson said. "I'm proud of them for sticking this one out and getting the win. We have a busy schedule coming up."
Megan Sims was on fire for Glenbrook. She finished 2-3 with a triple, double and 3 RBIs. Emma Pitman added a single and Emma and Faith Earnhardt had RBIs. Glenbrook left five runners on base.
Martin pitched the first 6 2/3 innings, striking out 7 batters and allowing five hits before giving way to Hannah Mosley. Mosley struckout the final UCA batter to preserve the win.
Johnson was hired to lead the young, but talented, group just one month before the season's opening pitch, not ideal for any coach.
However, Johnson and her team took the challenge head on and have themselves in position to claim a district championship if they can finish the season with a few more wins.
The Lady Apaches (13-1, 7-0) have three district contests remaining, starting with River Oaks Thursday on the road, then hosting Prairie View Saturday at home and wrapping up with a Monday contest against Claiborne. The Saturday and Monday games are makeups from earlier this season.
Rains washed away nearly two weeks of Glenbrook's season, but they didn't let that distract them from their goals. The girls went to work on improving their approach at the plate, and the results have been evident.
"The girls stayed focus on the present and the process," Johnson said. "The outcomes have come because of the effort. We're hoping we can finish this season strong."