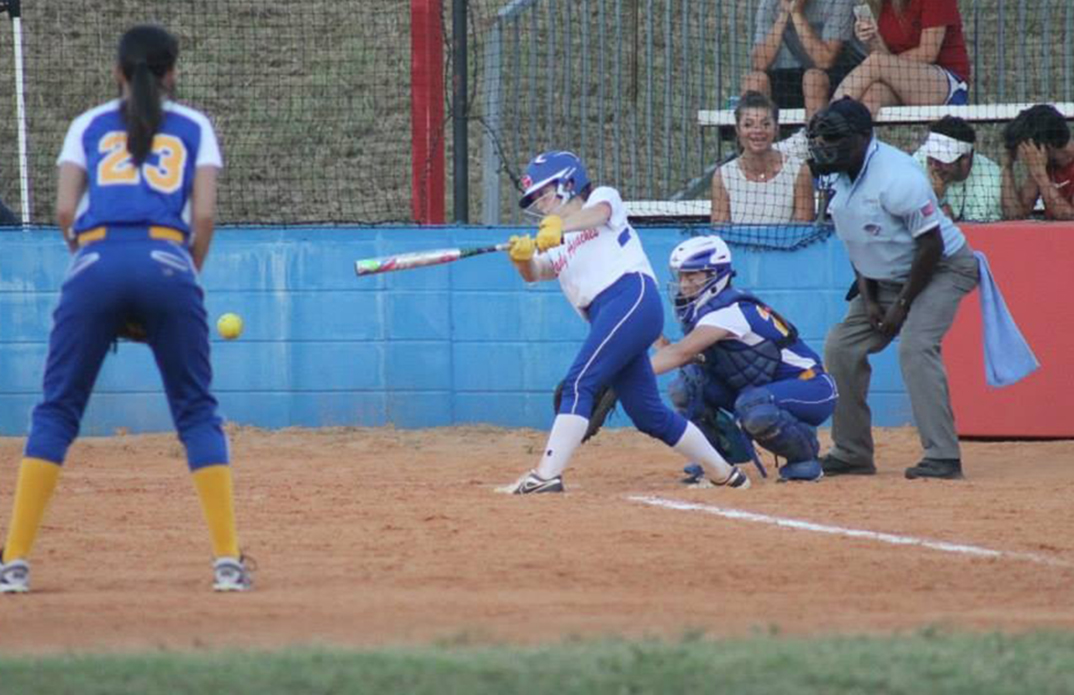 MONROE – The Glenbrook Lady Apache softball team won the River Oaks Tournament over the weekend with a perfect 4-0 record. Here's a
quick look back at each win.
Glenbrook 8
Riverdale 2
Megan Sims was key to the win, driving in three RBI while going 2-2 at the plate. Hannah Mosley went 2-2 with a double, single and a RBI, while Aubrie Dickson finished 2-2 with a pair of singles. Carsin Spurlock had an RBI single, while Alyssa Martin, Faith Earnhardt and Amber Lovitt added singles for the Lady Apaches.
Glenbrook 13
Claiborne 0
Kate Marvin went 2-2 with a pair of RBI to lead Glenbrook, while Hannah Mosley and Faith Earnhardt also finished 2-2 with a pair of singles. Aubrie Dickson had a 2-RBI single, while Emma Earnhardt got in on the action with an RBI double.
Alyssa Martin was excellent from the circle, tossing a no-hitter in three innings of work. Claiborne couldn't handle the crafty eighth grader, who struck out three batters and walked one.
Glenbrook 3
Union Christian 2
Aubrie Dickson came through with a walk-off triple to beat a tough Union team. Glenbrook led most of the game 2-0 but in the fourth inning the Lady Lions managed to score a pair of runs off Alyssa Martin to tie things at 2-2.
In the bottom of the fifth, Amber Lovitt reached on an error and advanced to second base on a past ball. That's when Dickson dug in and smoked a ball to the gap in right center, bringing Lovitt around from second to score the winning run and send the Lady Apaches to the championship game against Tensas Academy.
Hannah Mosley had the only other hit for Glenbrook, a double.
Glenbrook 16
Tensas 0
The Lady Apaches had an offensive explosion in the championship game, highlighted by a nine-run second inning to claim the tournament title.
Aubrie Dickson finished 2-2 with three RBI, followed by Alyssa Martin who doubled, singled and drove in two runs. Megan Sims had a two-RBI single, Carsin Spurlock doubled, singled and scored two runs, Kate Marvin went 2-2 with one RBI and Hannah Mosley and Faith Earnhardt each singled and drove in an RBI.
Alyssa Martin tossed all three innings, striking out four batters and allowing just one hit.
The Lady Apaches are riding a five-game winning streak into Monday's home game with Tallulah Academy. A win over the Trojans would put Glenbrook in sole possession of first place in district.
First pitch is set for 6 p.m.