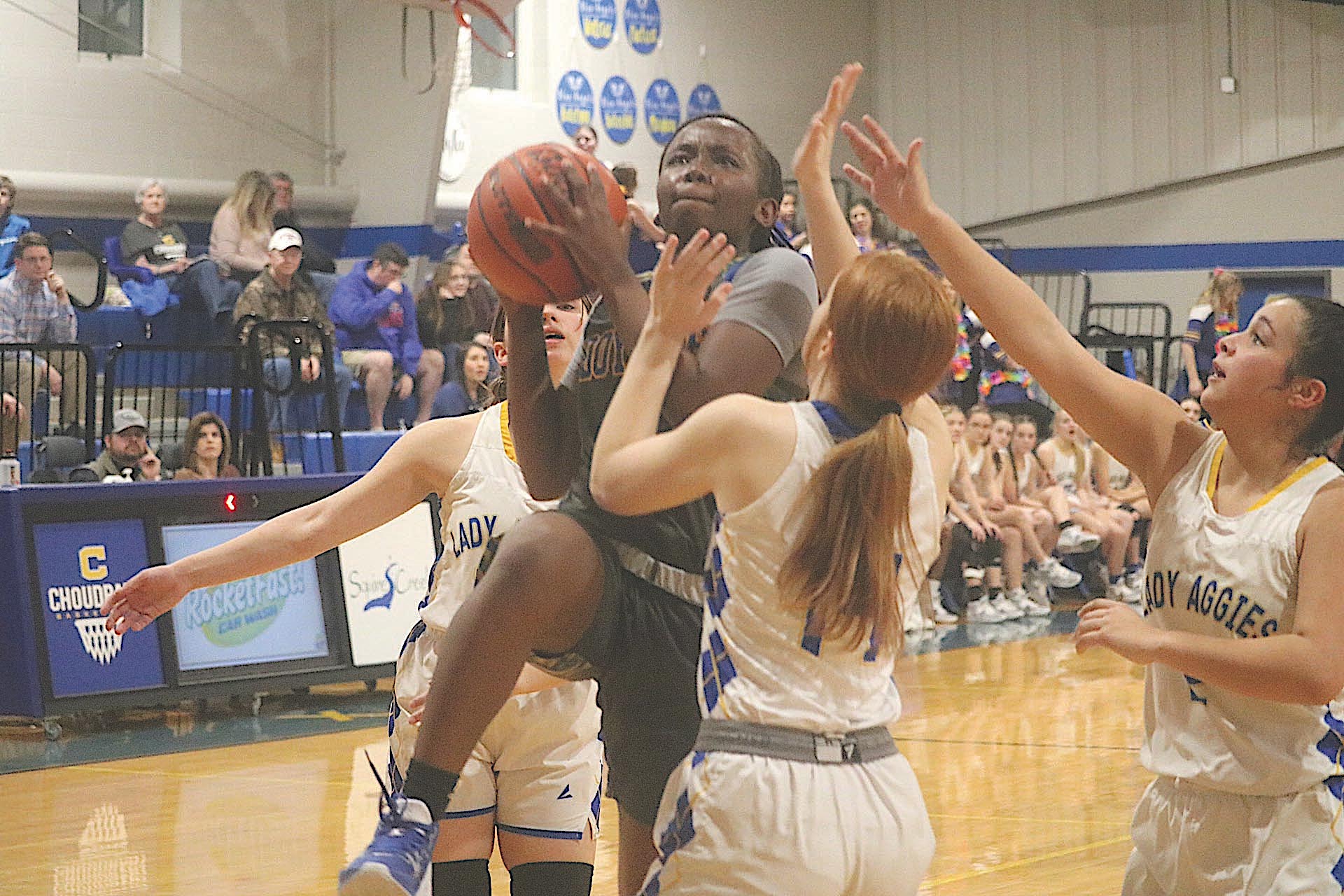 CHOUDRANT — Keily Sumlin led the way with 28 points as Doyline held off a third-quarter push by Choudrant Monday night to pull away late for a 45-39 win over the Lady Aggies in girls hoops action at the CHS Gym.
Doyline started strong, building a 12-6 advantage by the end of the first quarter and a 21-12 halftime lead as Choudrant struggled offensively in the first two quarters.
But the Lady Aggies' shots started falling in the third stanza as Choudrant outscored Doyline 17-9 in the period to cut the Lady Panther's advantage to 30-29 heading into the fourth quarter.
Reese Brown's jumper at the 4:15 mark of the third quarter cut Doyline's lead to five points at 23-15, and by the 2:21 mark of the stanza the Lady Aggies only trailed by one after Heather Murphey connected on a pair of free throw attempts to make it 23-22 in favor of the Lady Panthers.
The Lady Aggies tied the game at 26-26 with 1:47 left in the third quarter after Kadence Nugent's jumper bounced high off the rim before falling down through the nets, but the Panthers countered with four straight points to go up 30-26 with 1:01 left in the period.
But the Choudrant answered by cutting Doyline's lead to 30-29 heading into the fourth quarter.
Things stayed nip-and-tuck throughout much of the final stanza, with Choudrant tying the game at 39-39 on a Murphey layup with 2:19 remaining.
But Doyline shut down the Lady Aggies from there, going on a 6-0 run to close out the game and move to 10-5 while Choudrant fell to 4-19.
Takera Washington added eight points for the Lady Panthers, who also received six points from Payton Handy and three from Izyala Harris.
Doyline moves on to next play at North Webster on Thursday.