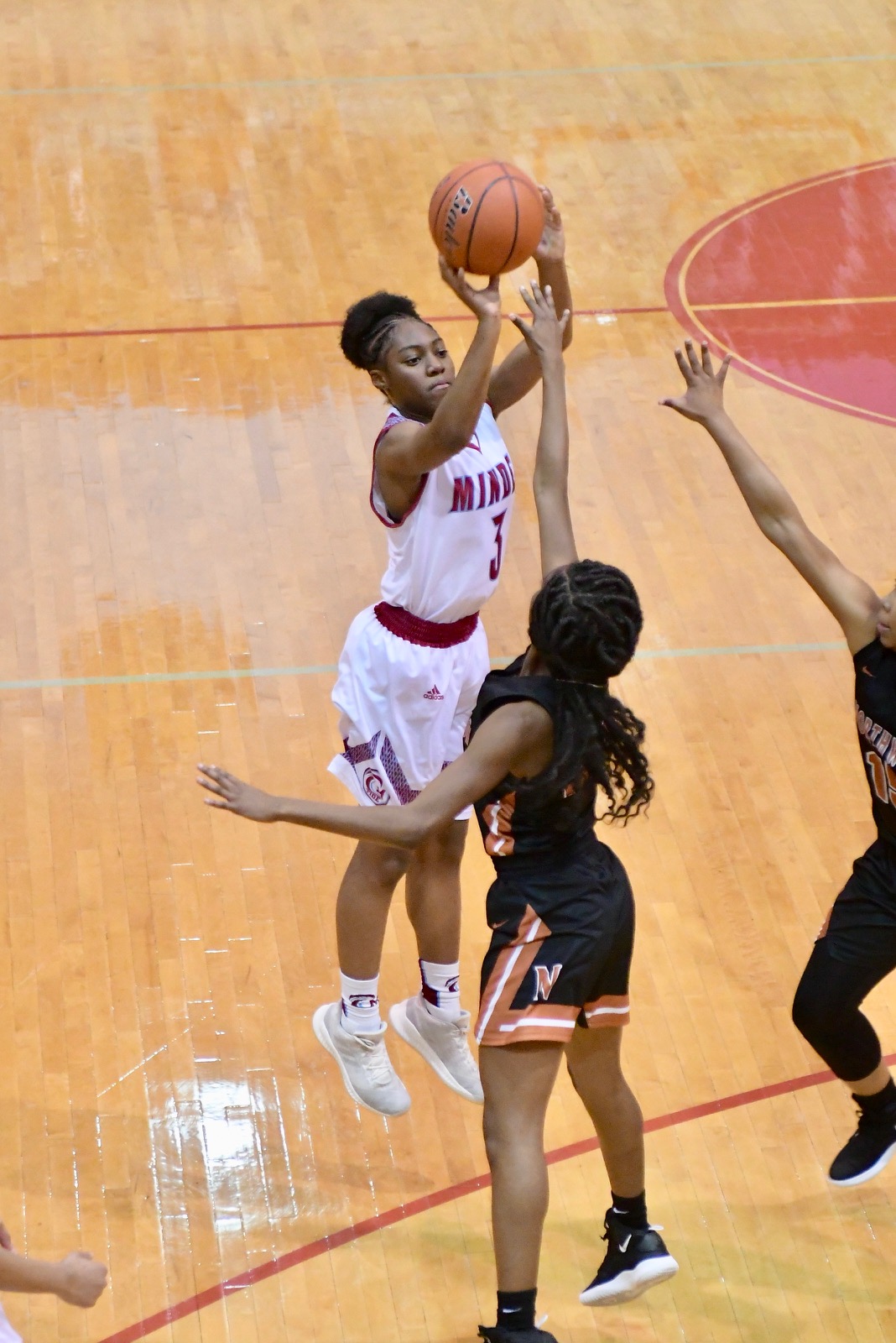 The Lady Tiders took care of Northwood for a 53-41 district win on Tuesday night in Minden.
"I'm proud of the win, but it was a mixture of good and bad," Minden head coach Jacob Brown said. "We played maybe a solid ten minutes throughout the game. That's not going to be good enough going forward."
Minden got out to a big lead in the first quarter, and despite some sloppy play, the lead was safe enough for the rest of the game.
"We played pretty decent for the first five minutes," Brown said. "Then, it wasn't great from there. We didn't have good shot selection, we didn't rebound, we missed free throws."
It was another win, but Brown knows the tests that lie ahead and what type of effort it will take for Minden to achieve their goals.
"We need a complete, clean effort throughout an entire game," he said.
Minden led 14-3 after one quarter. The Lady Falcons went on a run to cut the lead to eight heading into halftime.
The Lady Tiders opened the second half on a run and pushed their lead to 48-31 with four minutes left in the game.
"That's a point in the game where we really need to improve closing out," Brown said. "We didn't have good shot selection again to close out tonight, we didn't run our half-court sets. They got out in transition and it affected our defense."
Bre Rodgers did not play for the Tiders in the win over Northwood.
Derrica Gilbert led Minden with 19 points. Janiya Reed had 11 points and Destini Powell had seven.
"Derrica had some shots she typically makes that didn't fall," Brown said. "Janiya played with a lot of energy like she always does."
Benton improves to 21-2 overall and 5-0 this season in District 1-4A.
The next game is the biggest one of the season so far, as Minden heads to Benton for a showdown with the #1 team in the state at 6 p.m. on Friday.
"We will prepare for the next few days as we look forward to our matchup on Friday with Benton," Brown said. "It's #1 vs. #2, it's a district game. It's an exciting opportunity for us."
Benton is still the top team in the state despite already losing to Minden once this season.
"It should be a great game for both communities," Brown said. "For anyone who likes basketball, really."