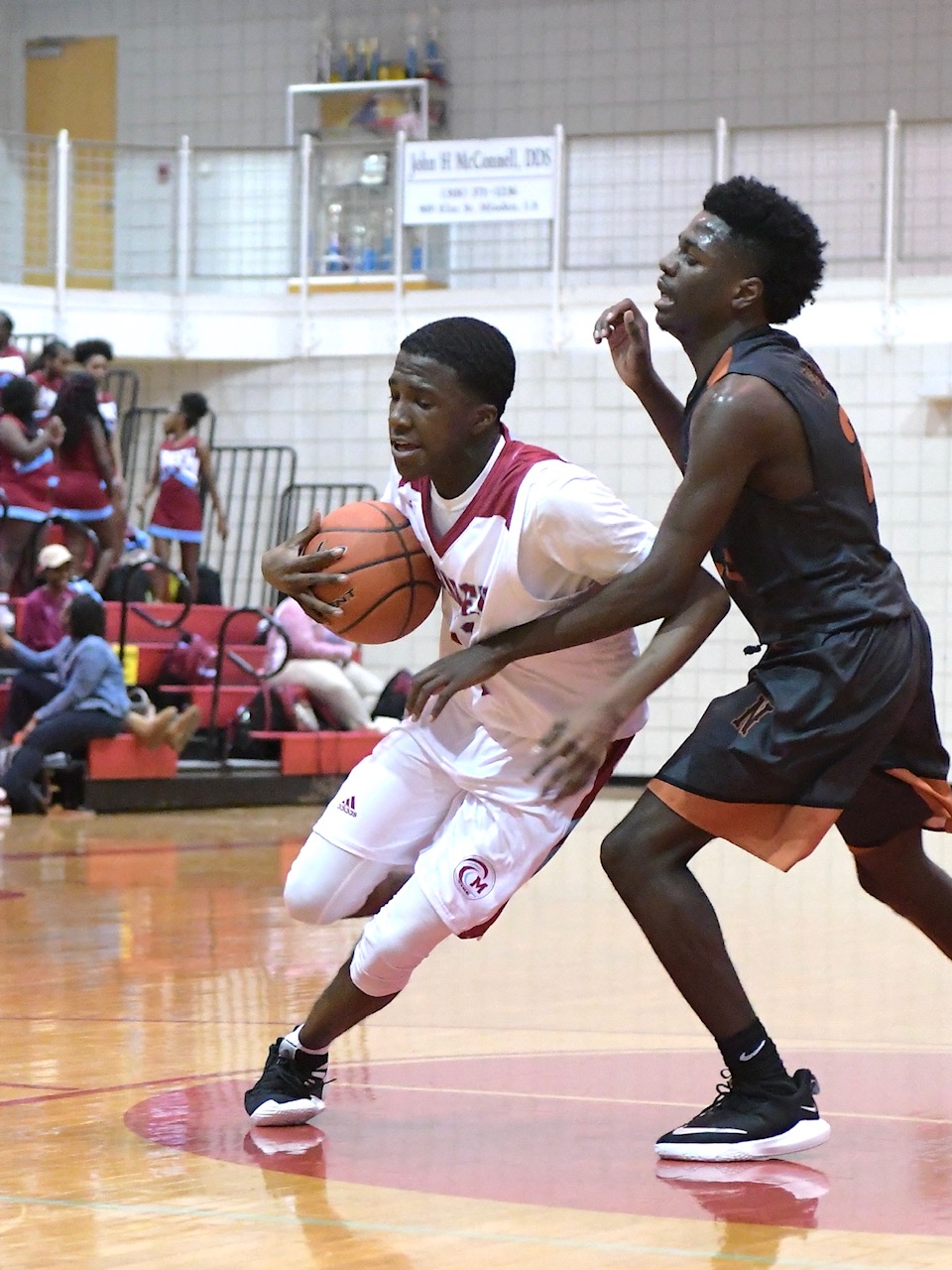 Minden started the year off on the right foot with a 69-60 district win over Northwood (3-13, 1-2) on Tuesday night at The Palace.
"I'm really happy to get off the slide after losing four straight," Minden head coach Rennie Bailey said. "In 2019, we're 1-0."
As is typically the case with Bailey's teams, he attributed the solid game to good defense.
"I thought Miford Parker set the tone for us with his ball-pressure," Bailey said. "He was pressuring the ball the length of the court. He made Northwood's ball-handlers think and made them passive."
Parker's energy trickled down to the rest of the team to get Minden going defensively.
"That pressure led to us playing good half-court defense."
Zi Crawford led the Tide with 19 points. Kendrick Crawford and Curtis Carter both had 14 points, and Cedric Emerson chipped in with 11 to give Minden the balanced scoring attack they need to win big games like this one.
"Zi Crawford did a great job playing point when we needed him there," Bailey said. "He was aggressive offensively and defensively."
After eclipsing last year's win total through just a few weeks into the 2019 season, the Tide went on their longest losing streak of the season.
It began with a hard-fought loss to 20-4 Lakeview in the consolation final of the Holiday Classic.
After suffering a heart-breaking 63-62 loss to B.T. Washington, Minden went two-and-out in the Doc Edwards Memorial tournament to close out 2018.
Despite the losing streak, Minden has a chance to go on a run in the next few weeks heading into Jan. 25 when they take on #1 Bossier.
With the win, Minden improves to 9-9 this season and 1-2 in District 1-4A.
"I'm really proud of the guys, they did a great job tonight," Bailey said. "It was a good game, but that's just one game to start the year."
This week, the Tide will get to work preparing for a rematch of their 65-62 overtime loss in the Doc Edwards tournament to district-rivals Benton.
Friday's game at Benton is more important this time around, as it counts toward their district record.
"We need to run off about three or four wins in a row," Bailey said. "We have to get ready to play and win on Friday against Benton now."