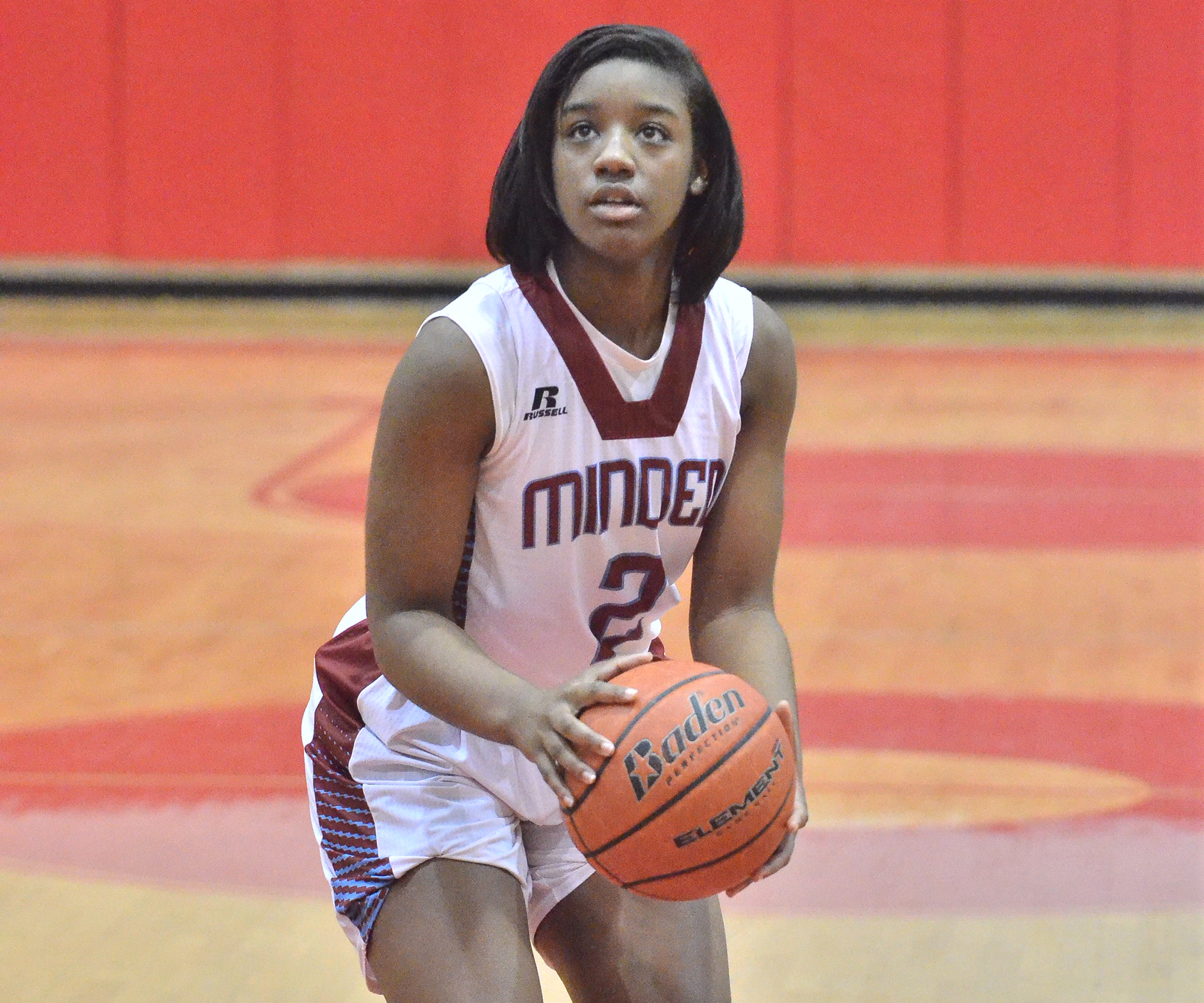 The Minden Lady Tiders did not play their best game of the season Tuesday night at The Palace.
Perhaps the team was still a little sluggish, fresh off all that Christmas rest and relaxation. At any rate, the Lady Tiders pulled together to defeat the Homer Lady Pelicans in a non-district matchup in Minden, 68-57.
The Lady Tiders (15-2) are off to one of their best starts ever under head coach Jacob Brown, who had mixed reviews for the way his team played against Homer.
"I thought we got off to a decent start," Brown said. "We were coming off a four-day layoff, but that's no excuse. At some point you have to decide you're going to do what you do better than your opponent does."
Minden jumped out to an 11-4 lead in the first quarter, only to see Homer come back and tie the game over the next quarter and a half.
At the break, the two teams were tied 31-31.
The Lady Pelicans made life tough on the Lady Tiders with some relentless effort, especially on the boards.
"Homer was agressive," Brown said. "They challenged us and we responded with a 15-0 run to end the third quarter."
Minden outscored Homer 20-14 in the fourth quarter to extend a slim lead to double digits, making the final score a more respectable margin of victory.
"I thought our girls did a good job executing the offenses again tonight," Brown said. "We seem to be getting better at that each night."
Strawberry Batton led the Lady Tiders with a season-high 27 points in the win, while Bre Rodgers added 9 points.
"Coming off the layoff, I'll take the win," Brown said. "We just have to get back in a rhythm and play a little better. I still don't think we've had our best scoring night."