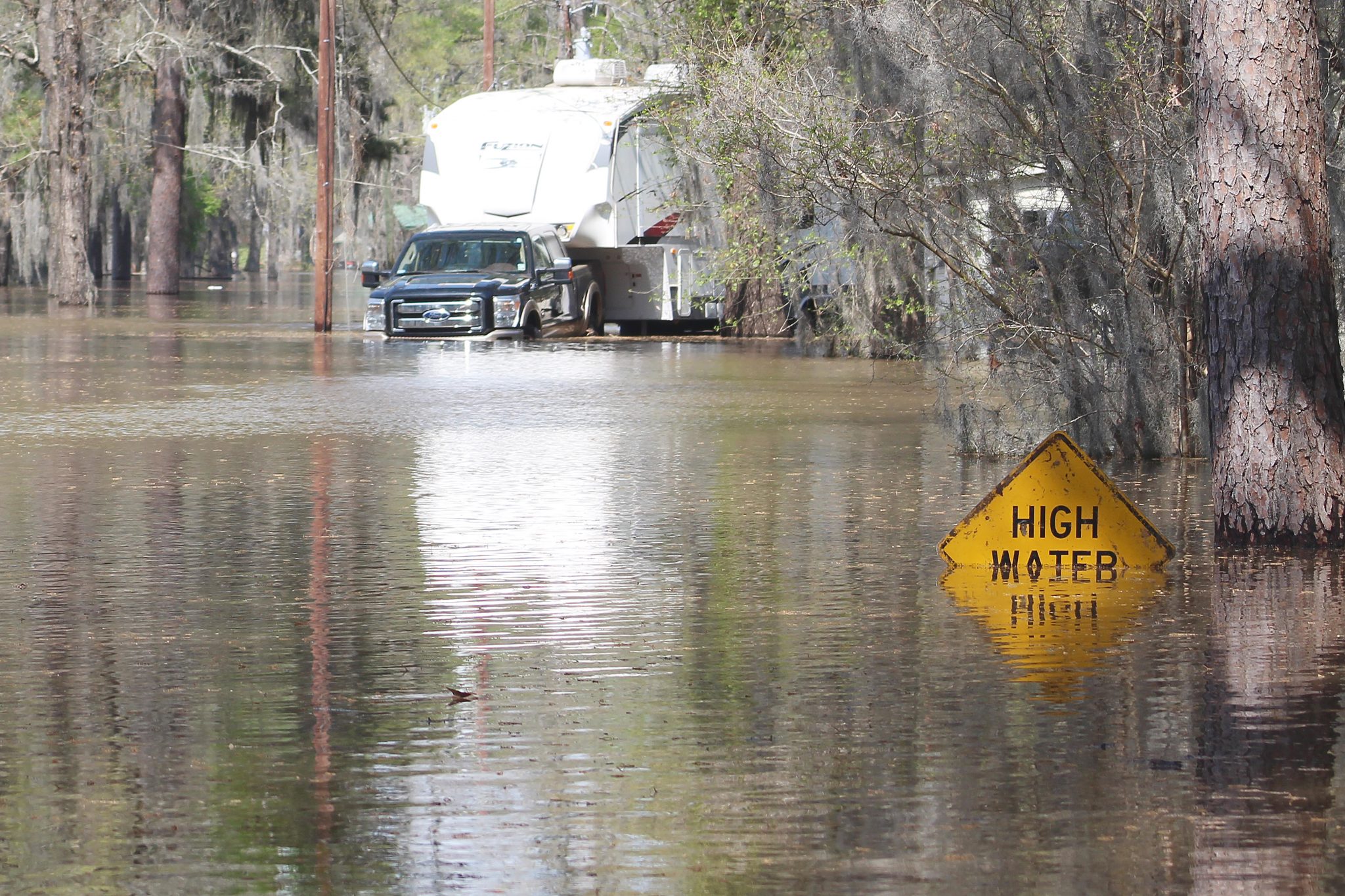 Lake Bistineau is, as of January 30, about to exceed the flood pool. With this week's forecast of daily rain, the areas around the lake will almost certainly begin to flood.
According to the US Army Corps of Engineers, a flood pool consists of two zones: the lower zone is where water is intentionally held during an event until the downstream conditions allow for its release in a controlled manner. The top of this zone is typically defined by the top of the spillway gates in their closed position.
Lake Bistineau's "full pool" level is 141.00 feet. The "flood pool" level is 142.50 feet. Since yesterday, the water level has risen 0.13 feet to 142.45 feet.
People who need to travel near Lake Bistineau and residents of that area should plan alternate routes in case roads begin to flood.
The Louisiana Department of Transportation and Development publishes road closures on their website: www.dotd.la.gov/.