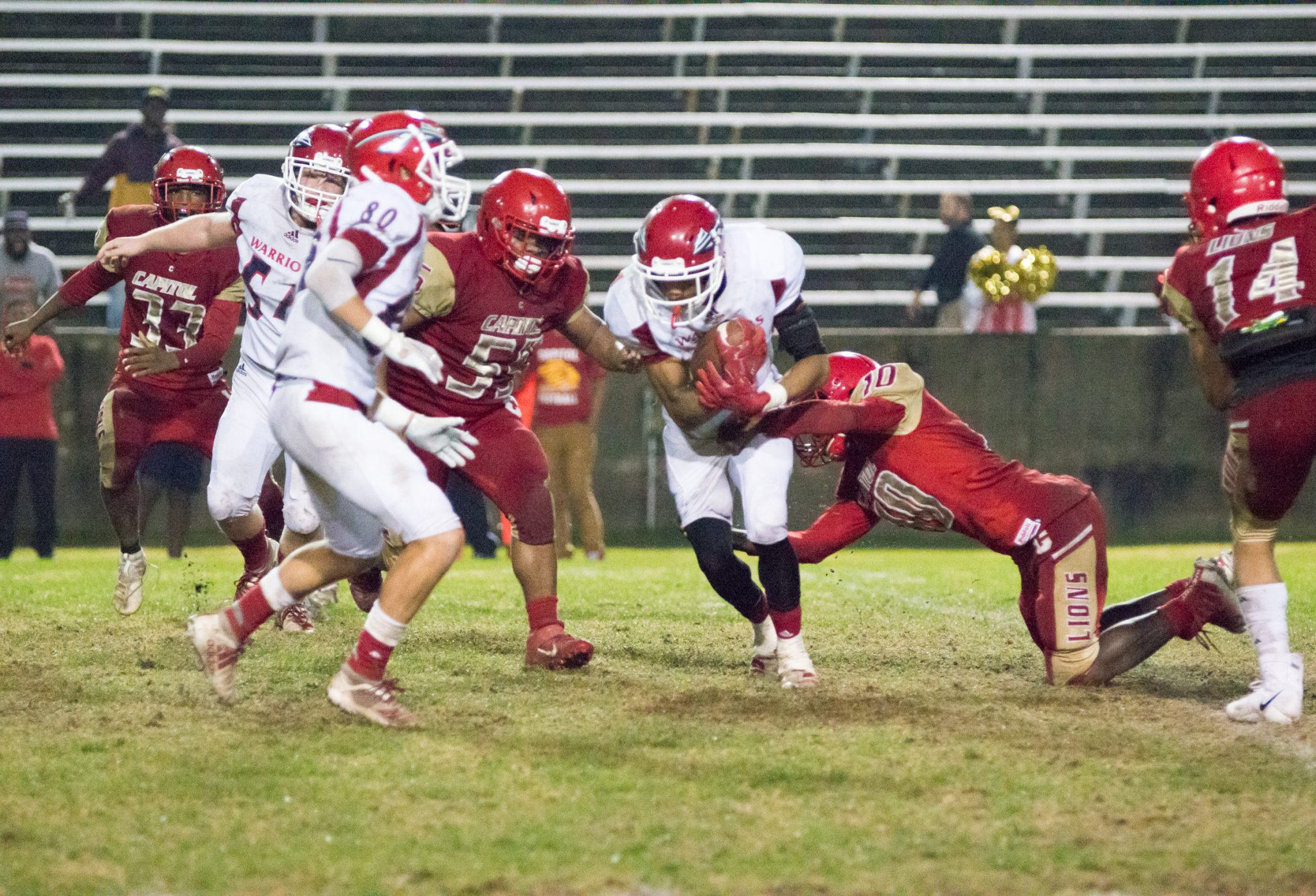 After a 38-34 loss in the second round of the 2-A state playoffs on Friday to Captiol, the Lakeside season is over. The program, on the other hand, is just getting started.
"We were so close, that's why it stings so bad right now," Lakeside head coach Mike Santelices said. "But we're not a losing program anymore. We're excited going forward."
Jocquez Lott scored on a six-yard touchdown run to put the Warriors ahead.
Capitol and Lakeside traded scores throughout the night, but quarterback Jordan Preuett ran in a QB sneak in the fourth quarter to give the Warriors a 34-30 lead with 8:27 left in the game.
Capitol drove down the field and scored on a 13-yard run to take the lead with just a few minutes to go and converted the two-point conversion to go ahead 38-34.
Lakeside drove back down to midfield on the next possession.
Preuett came under immense pressure on fourth down and heaved a ball up that was ultimately intercepted, finishing the game and Lakeside's season.
"It was a game of turnovers," Santelices said. "Each team had four turnovers. We're hurting. We wanted to be in the next round so badly."
Lott finished with 187 yards on 27 carries. Preuett finished with over 200 yards total rushing and passing the ball.
Over the weekend, Santelices got a text from one of his players, just a day removed from the crushing loss.
"I want to go practice on Monday," the text read.
Lakeside will be back in this position, soon.