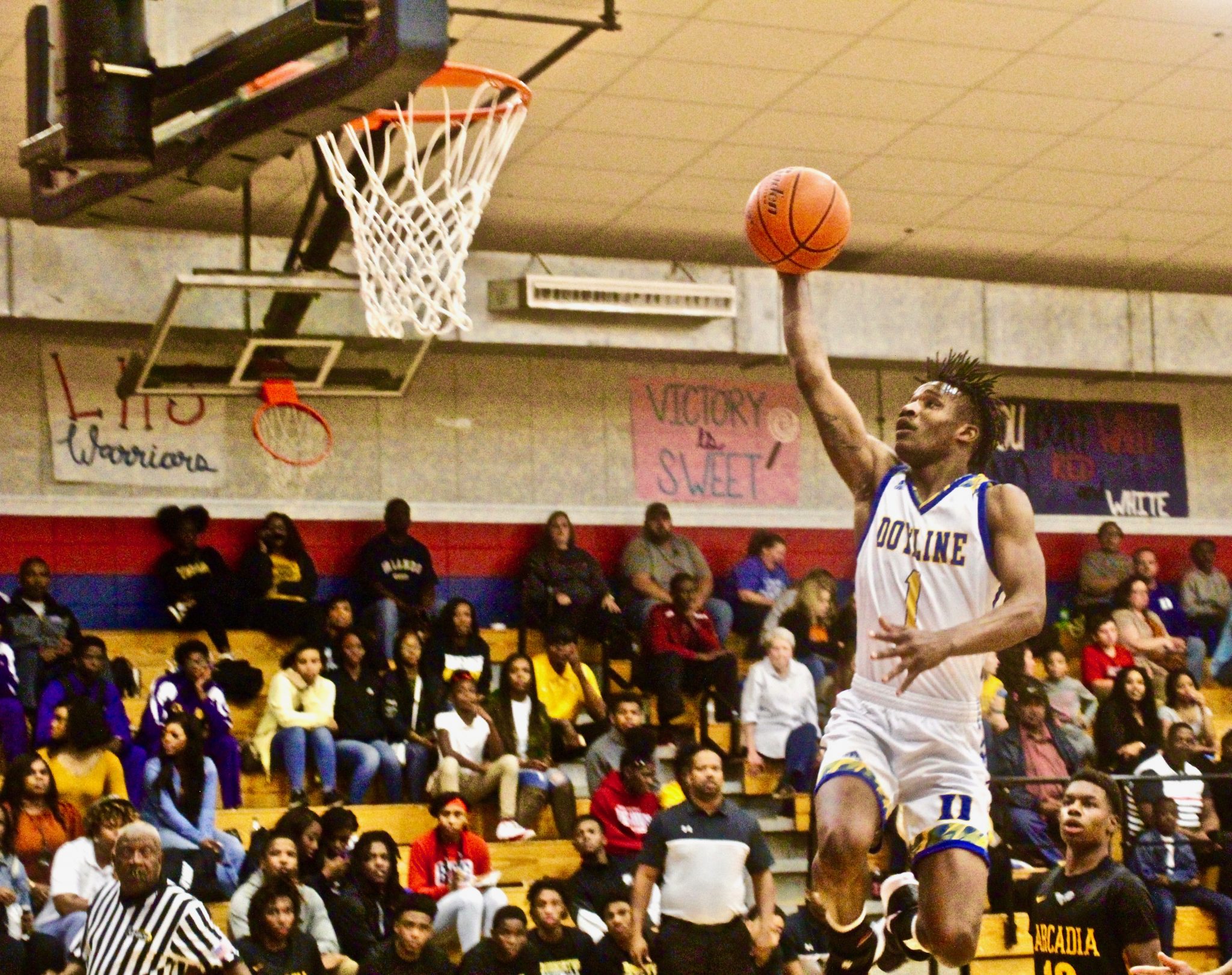 Doyline 68 – Arcadia 64
The Panthers did it again, winning another close game at the Lakeside Tournament with a 68-64 win over Arcadia to advance to the championship game on Saturday at 8 p.m. in Sibley.
"Part of their runs were just easy offensive rebounds and put-backs after we went to a smaller lineup," Doyline coach Michael Normand said.
Decari Markray scored 27 points, picking and choosing points in the game to take over and assert his dominance.
Jamari Clark had 18 points and Javeon Nelson had 11.
"I think juicy [jamaria clark] is the best freshman in the state."

Coach Michael Normand
Arcadia's Quay Crane led a comeback for the Hornets in the fourth quarter, scoring ten points in the final frame. Arcadia's Tyler Jefferson hit a three to tie the game at 54 in the fourth, but Doyline answered with a run to jump ahead by five.
"We play hard, but sometimes it's the little things," Normand said. "When we control the glass, we're a pretty good team. Their put-backs got them in it."
Arcadia made a run of their own to tie the game at 60 before Doyline was able to put the game away after a technical foul on the Hornets gave Doyline a pair of free throws with two seconds left. Markray hit both and sent the Panthers to the finals.
Doyline improves to 7-2 and will play Lakeside in the finals.
Lakeside 48 – Gibsland-Coleman 45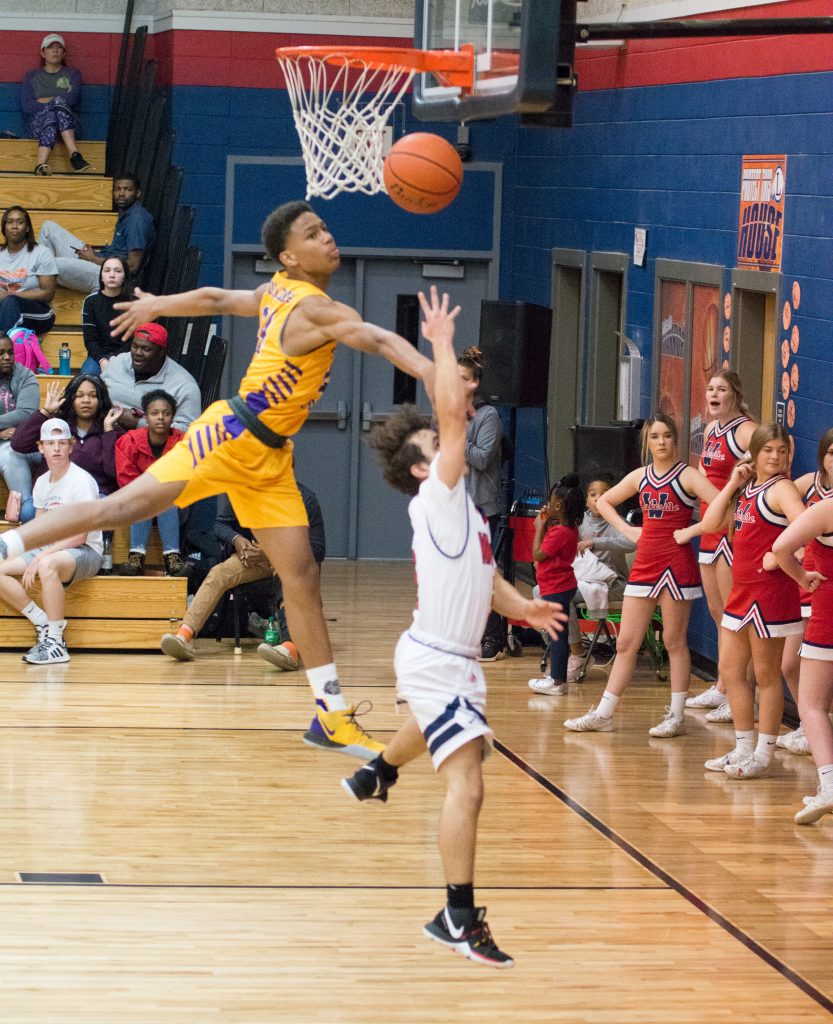 Lakeside struggled to hit shots all night and trailed by five heading into the final few minutes of the game.
But the host team of the tournament will be playing in the marquee: Lakeside advanced to the finals with a gutty 48-45 win on Thursday night in Sibley.
"It feels great to be in the finals in our own tournament," Lakeside coach Marlon McDaniel said. "Needless to say, it's right where we want to be."
The Warriors defense stepped up and held the Bulldogs scoreless as Orlando Roberson nailed a three to give Lakeside a one-point lead.
Technical fouls were rampant at the tournament on Thursday night, and the Bulldogs got called for one at the worst time. Branthony Brown hit a pair of free throws to give Lakeside a 43-42 lead with two minutes to go.
The Bulldogs scored to cut the lead to one point, but before they could set their full-court press up after the basket, Lakeside's Austin Sims had driven the length of the floor to find Ondray Miles for a layup and a three-point lead.
"Tonight wasn't pretty at all but my guys found a way," McDaniel said. "The game plan was there but things weren't going according to plan and there was a time where I was just out of words.
"I felt like I had to let them grow and let a leader develop," he said. "I knew it had to come from one of them. I could only really control personnel. They came together and showed grit out there."
Gibsland-Coleman's last-second heave fell short, and Lakeside advanced to the finals.
"I am extremely proud of them," McDaniel said. "Saturday night we have a rival rematch against a very good Doyline team. We wouldn't want it any other way."