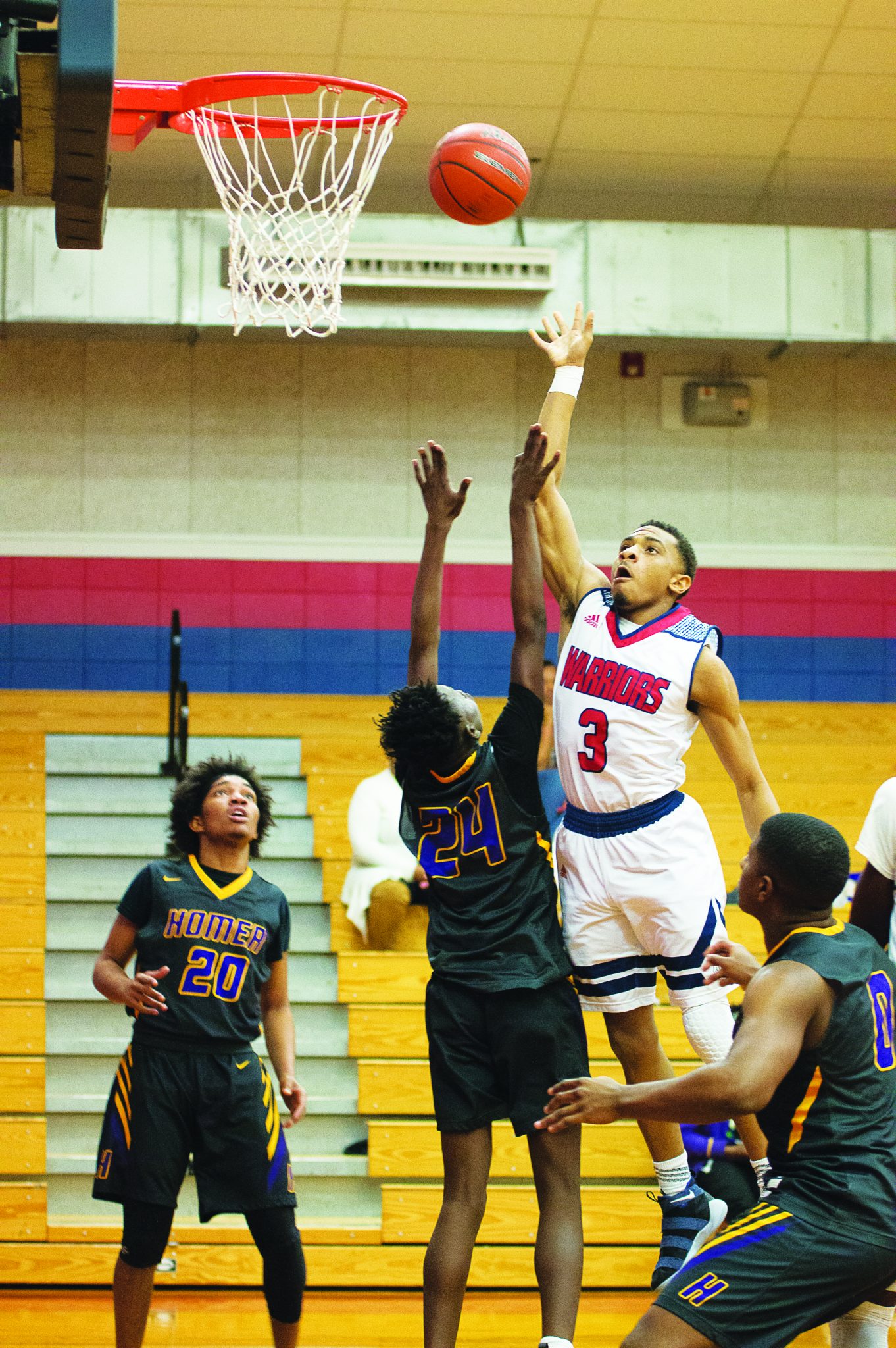 The Warriors knocked off Homer 74-73 in a must-win for Lakeside that keeps their playoff dreams alive.
"It's a huge win for us," Lakeside head coach Marlon McDaniel said. "Hopefully that gets us in the playoffs."
Lakeside was #29 in the LHSAA 2-A power ratings heading into last night's game. The Warriors can all but secure a playoff berth with a win on Friday night against Red River.
"I think we can take that deep breath that we've been needing and refocus," McDaniel said. "Go back to the drawing borad, work on our weaknesses and polish our strengths."
Austin Sims led the Warriors with 27 points, and Travion Sanders had 15.
North DeSoto 43, Minden 41
The Crimson Tide failed to get going offensively in another loss as they fell to the Griffins on Tuesday night at The Palace.
"The past seven or so games we have really struggled to score," Minden head coach Rennie Bailey said. "I thought our guards would be a real strength for us offensively this year, but we haven't been scoring well at all."
Kyron Kannon led the tide with 14 points, and Curtis Carter had 11.
Minden (11-17, 3-10) plays Woodlawn on Friday night at 6 p.m. at The Palace.