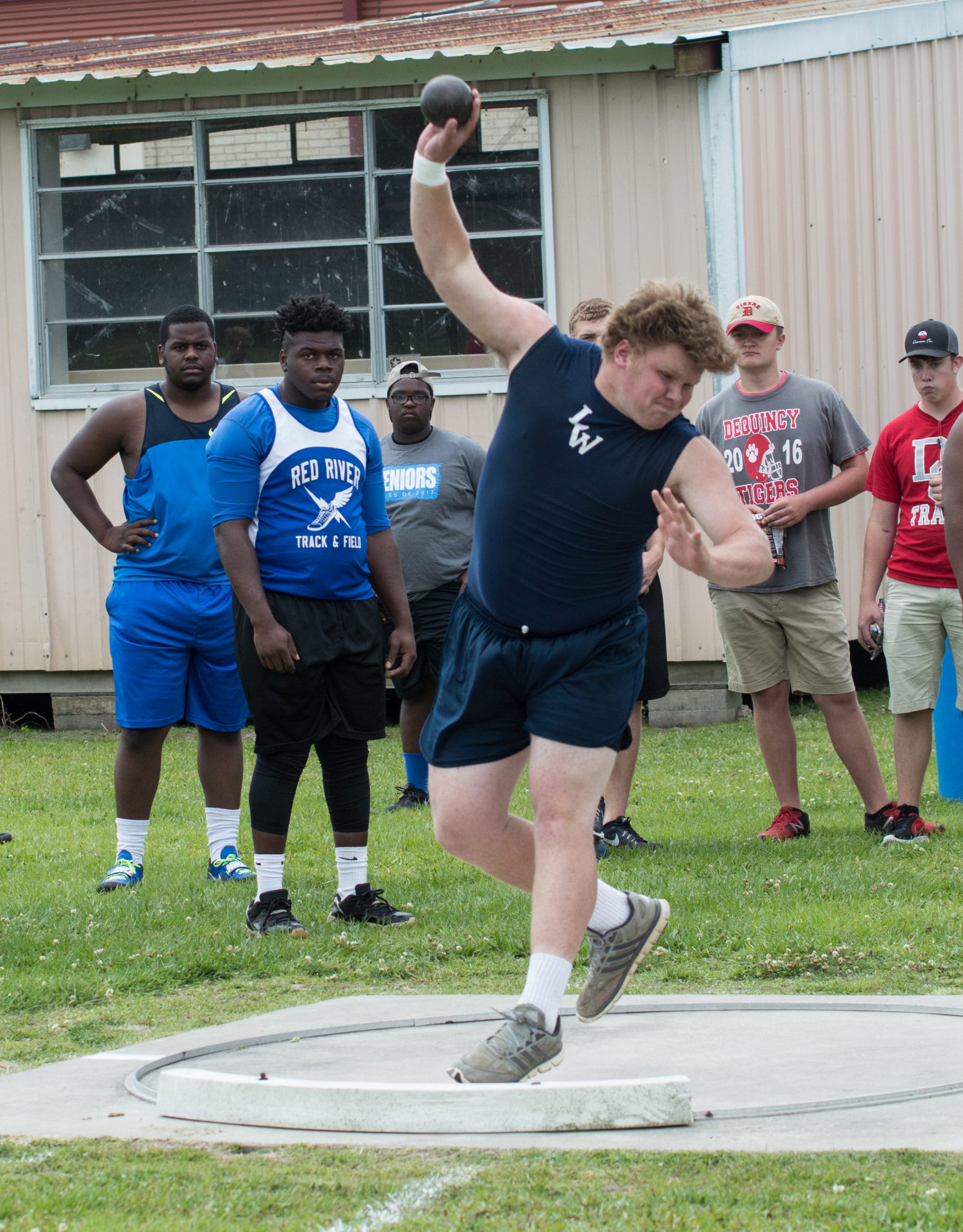 The Lakeside Lady Warriors finished the season as runner-up in district 1-2A track, while the Lakeside boys finished third in the boys' division.
The results were announced after the conclusion of Friday's 1-2A District Meet, with the Warriors' Alisa Lander leading the way, as is tradition.
Lander swept the 800, 1600 and 3200, also running a leg on Lakeside's second place 1600 relay. As a team, Jonesboro-Hodge won the girls' team events.
Jhasmine Lewis brought home a district championship, winning the high jump with a 5'0". Lewis also qualified for Regionals with a fourth-place finish in the 100.
Erika Needham fnished runner-up to Lander in the 800 and 1600, while Landey Lindbergh finished second in the 3200 and ran with Needham and Lander on the second-place 1600 relay.
Other qualifiers for Lakeside on the track were the 800 relay team of Fox, Joiner, Willis and Jones, with a third place finish in the 800 relay; Jazzmyn White was third in the 200 and Grace Williams qualified in the 100-meter hurdles.
In the ladies field events, Lakeside's Alison Lofton advanced with a third in the high jump and Dara Harvey finished third in the discus throw.
The Warrior boys wered led by distance runner Cody Robinson. The senior finished with victories in the 1600 and 3200, adding a runner-up in the 800.
Robinson also ran on the third place 1600 boys relay with Collin Richard, Ondray Miles and Joseph Johnson.
Damian Coleman was outstanding, winning the long jump (21'5") and finishing third in the 100. Coleman, Michael Bradford, Tyreke Loftin and Tasia Myles.
Miles placed third in the 400 and Logan Bailey finished second in the 3200, good for a Regional invite. Timothy Mansfield finished fourth in the 800 to qualify for Regionals.
In the field, Hayden Finley won a district title in the pole vault at 10'6" and Jordan Richard threw a 46'11" in the shot put.
Tuesday, April 25, the Regional qualifiers will travel to Westlake High School for the Region I meet. Field events start at noon and running will begin at 3 p.m. The top three finishers at Regionals advance to the State Mett at LSU on Friday, May 5.